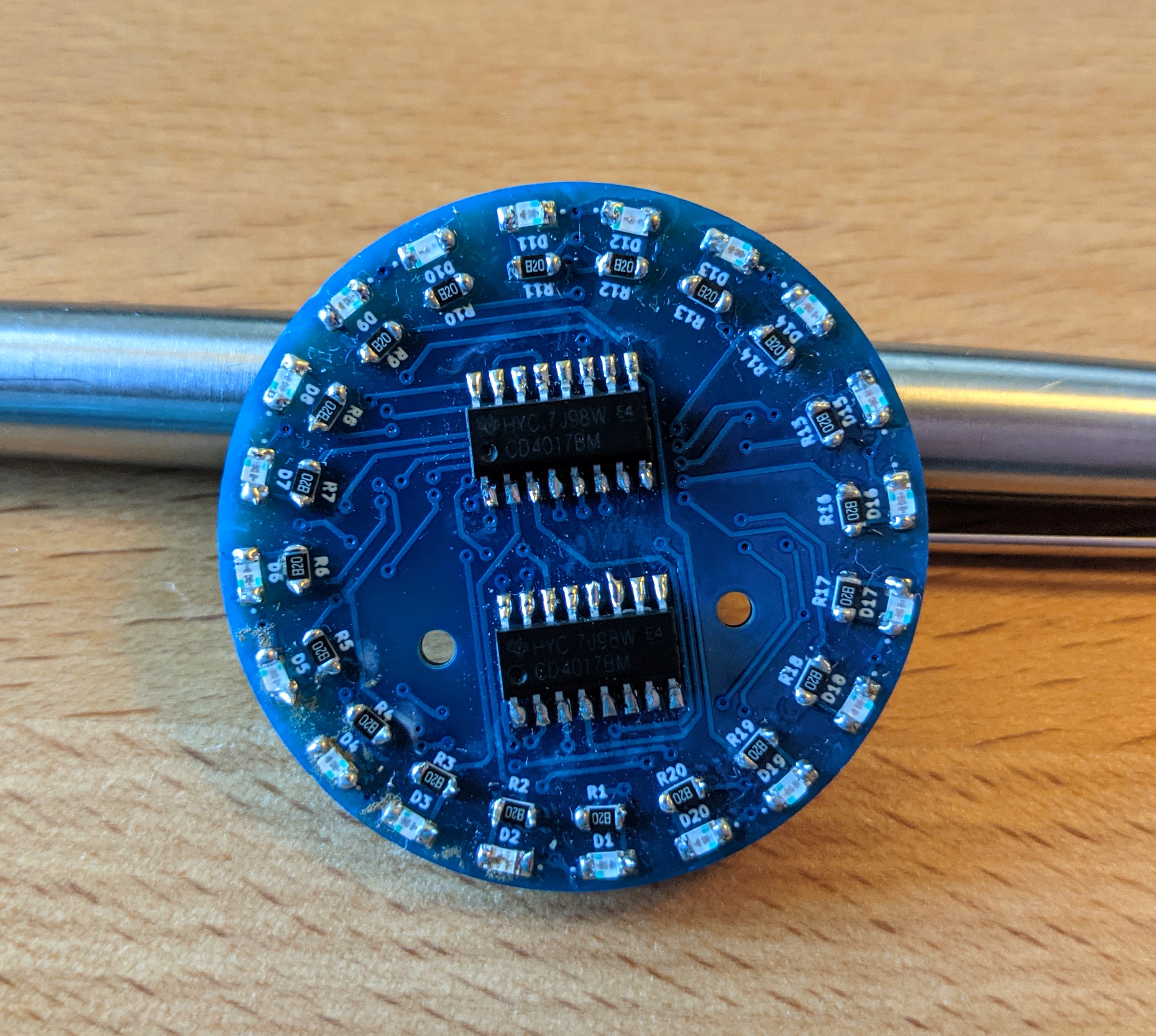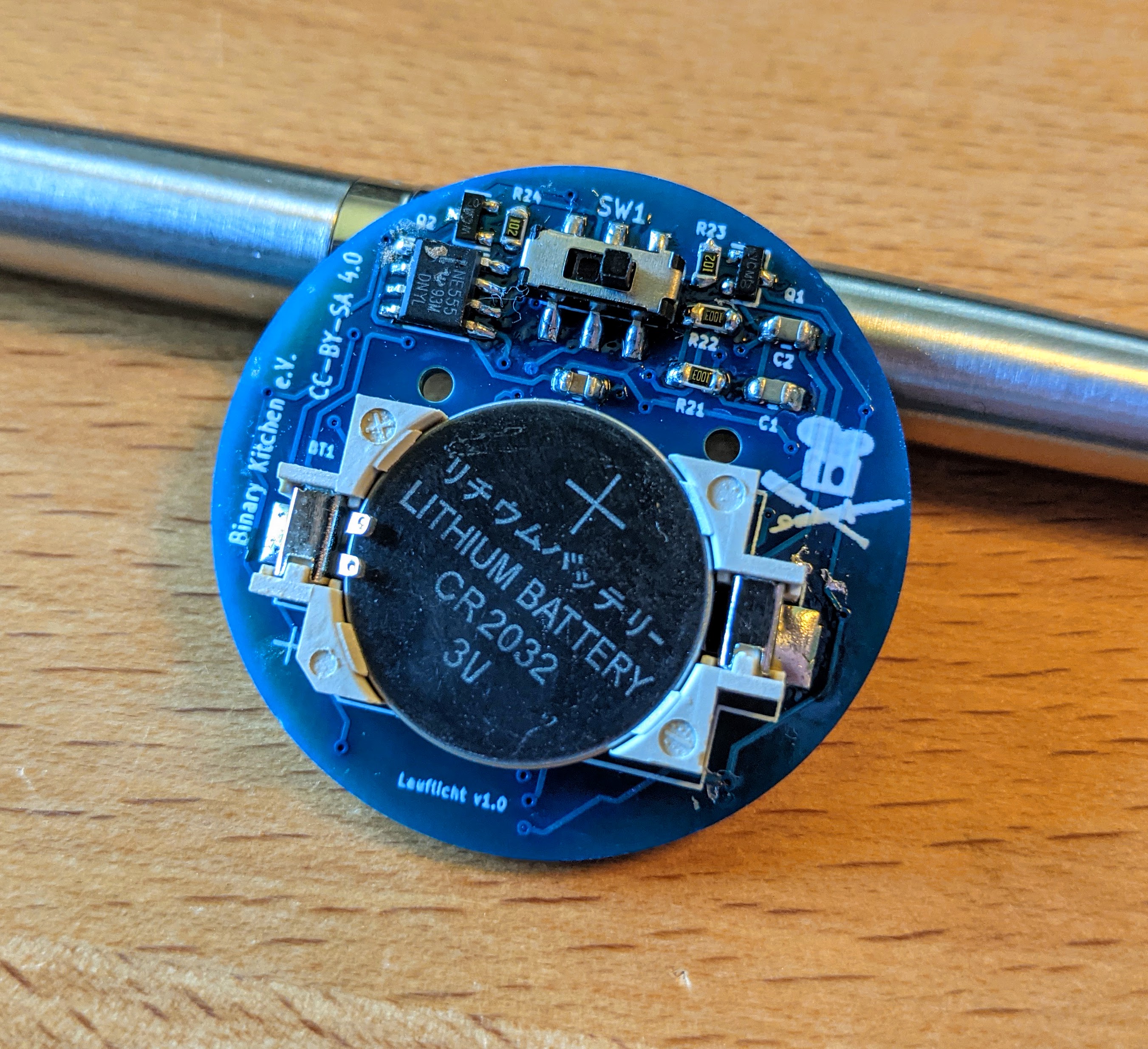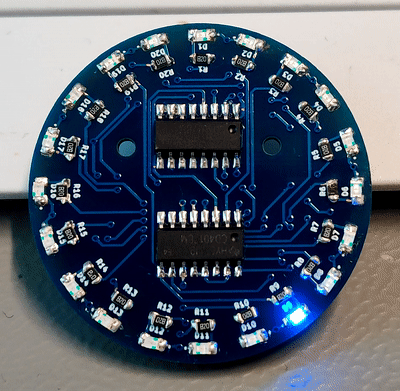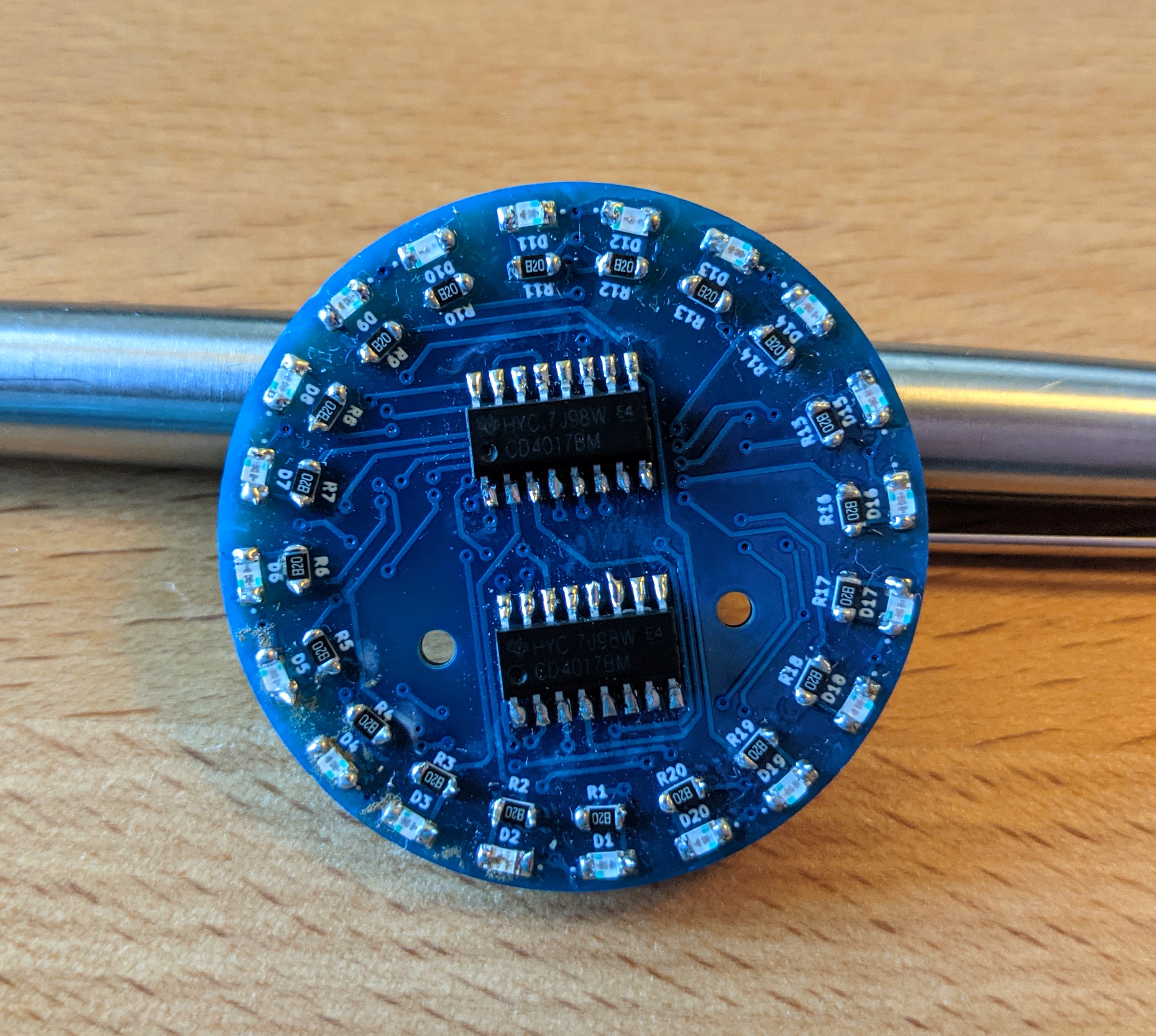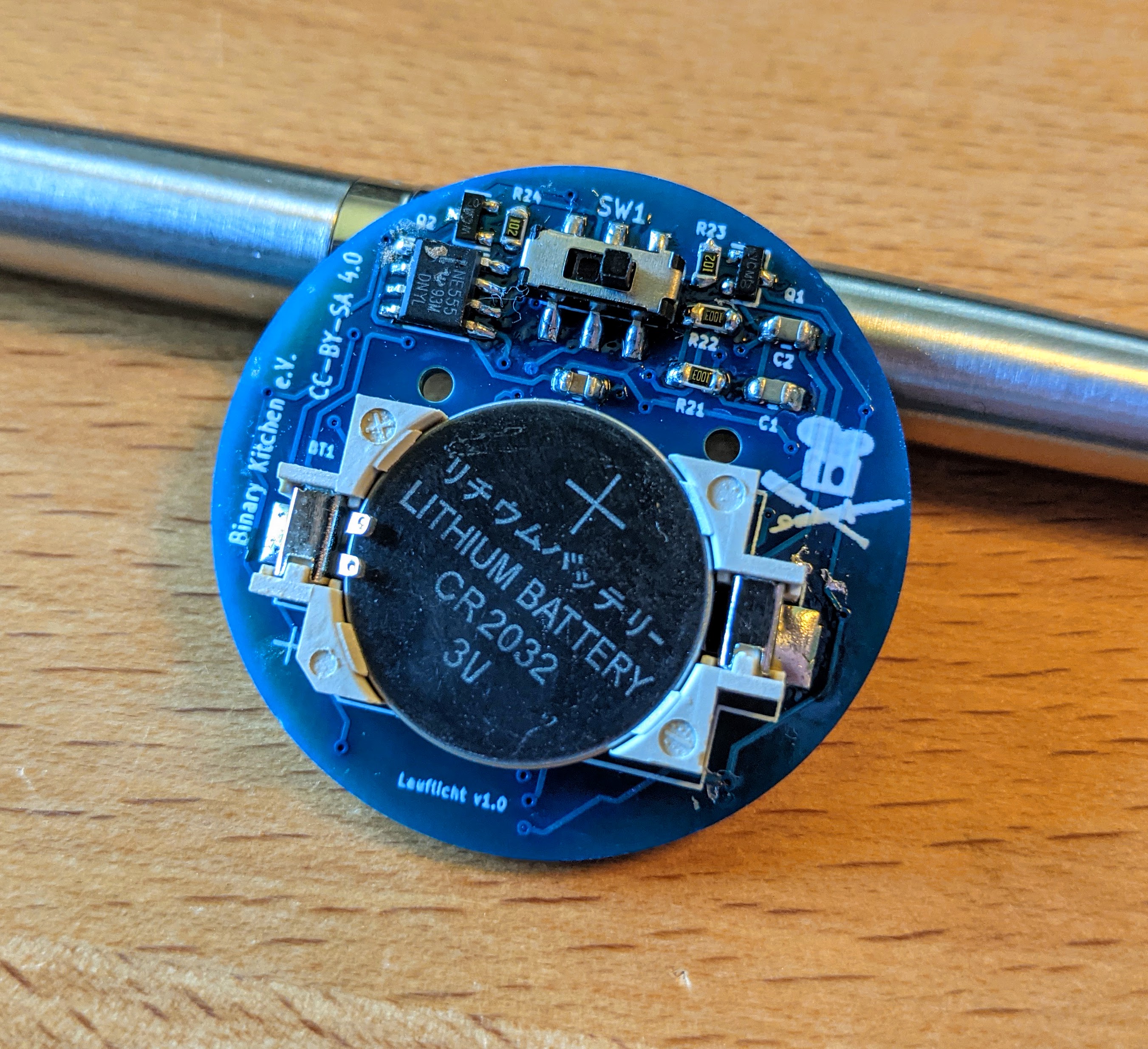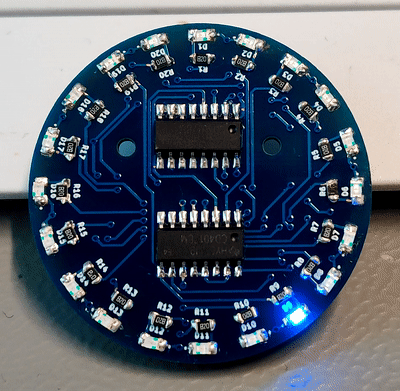 Available, delivery time: 1-3 days
Product number:
blink233142
Product information "SMD running light - Soldering kit for the proper learning of soldering SMD components"
With this kit you can easily learn the right SMD soldering, as this kit has many different SMD components.
The running light is achieved by a circuit of a clockgenerator NE555 (U1) and two shift registers TI4017 (U2, U3). The NE555 uses the clock signal to shift one bit through both shift registers. At the end the circuit is reset and the cycle starts anew. The outputs of U2 controls the 20 LEDs (D1-D20). Since the TI4017 only has 10 outputs, one output controls two LEDs. U3 controls one transistor each (Q1, Q2) using two outputs, which alternately pull D1-D10 or D11-D20 to GND. This process repeats itself.
The kit comes with all the necessary components and PCB:
Board
Switch
Resistors and LEDs
Clock NE555, shift registers, transistors etc.
Battery holder

Build Time:

2-4 Hours

Difficulty:

Hard

, Medium

Manual and iteractive board:

https://binary-kitchen.github.io/SolderingTutorial/

Needed batteries (not inclueded):

CR2032 coin cell / LIR2032 rechargeable coin cell

Target group:

Children

, Grownup

, Nerd