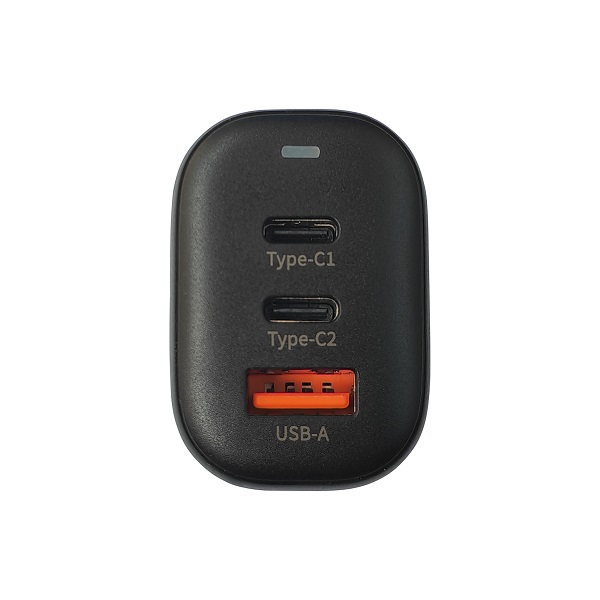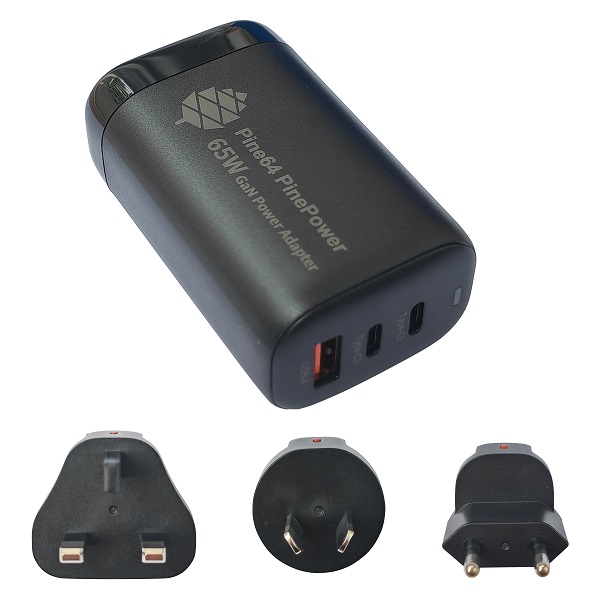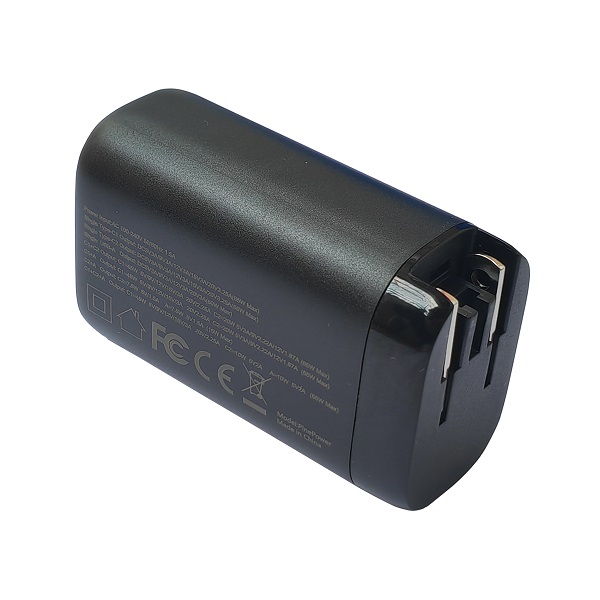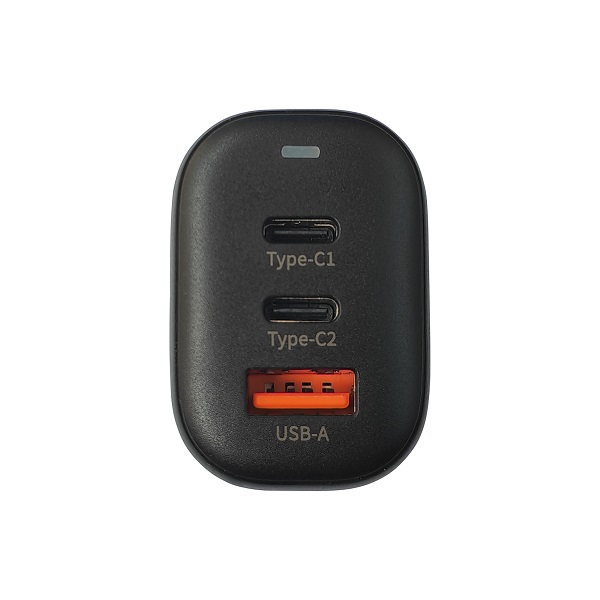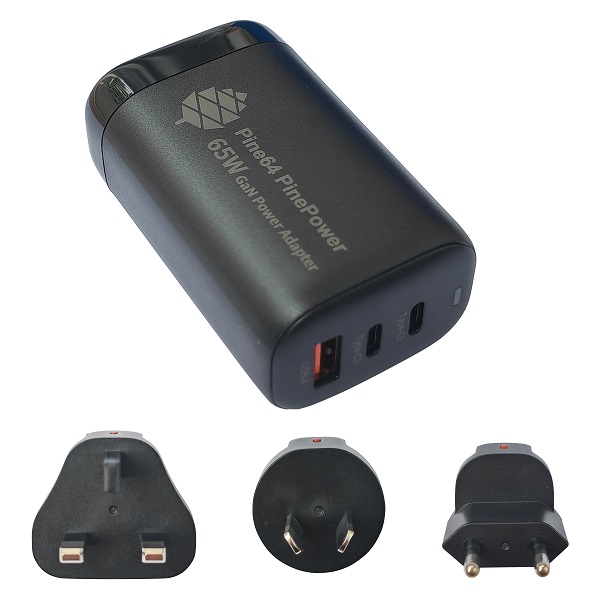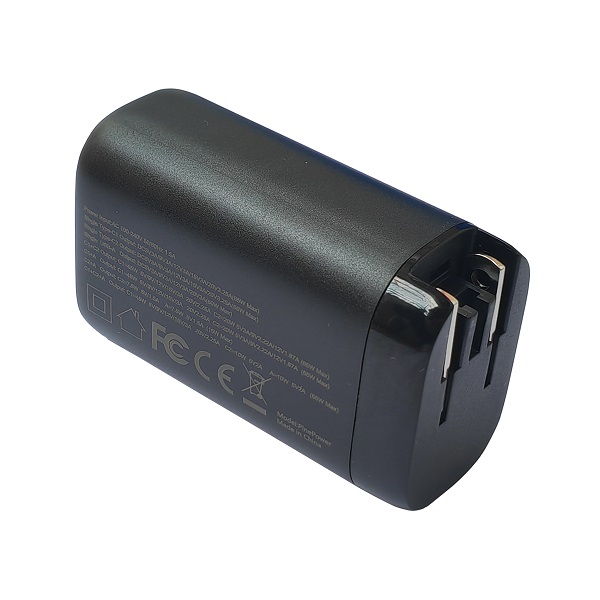 Available, delivery time: 1-3 days
Product number:
blink236642
Product information "Pinepower - 65W GaN USB Charger with PD and QC3.0"
Finally it's here. The perfect power supply for your Pincil, designed and built by the original manufacturer. Until now you couldn't get it and Pine64 has really built a great piece of hardware: This ingenious USB power supply offers everything a hobbyist's heart desires. Both Quick Charge (QC3.0) and twice Power Delivery (PD with 65W).
USB-C1 Power Delivery (PD) Port
65W Max
PD 5V3A, 9V3A, 12V3A, 15V3A, 20V3.25A
PPS 3.3-11V 5A
USB-C2 Power Delivery (PD) Port

65W Max

PD 5V3A, 9V3A, 12V3A, 15V3A, 20V3.25A

PPS 3.3-11V 5A
USB-A Quick Charge QC3.0 Port

18W Output
QC3.0 4.5V5A, 5V4.5A, 9V3A, 12V3A, 20V3A
When USB-C1 and C2 are connected simultaneously, USB-C1 provides 45W Max (5V3A, 9V3A, 12V3A, 15V3A) and USB-C2: 18W Max (5V3A, 9V2A, 12V1.5A). If the USB-A cable is also connected, USB-C2 and USB-A together provide 18W. If USB-C1 and USB-A are connected at the same time, USB-C1 supplies 45W max (5V3A, 9V3A, 12V3A, 15V3A) and USB-A 18W max (5V3A, 9V2A, 12V1.5A).
Open Source and Community
The PinePower GaN USB power supply is a community project. This means that many developers have worked together to perfect the piece of hardware and the software. The community has made sure that the components are open source. This means that there is no trade secret about how everything is built. You can simply download the instructions and circuit diagrams from the internet. This has the advantage that a possible repair is also made much easier, as it is clear which components have been used. A really great piece of hardware.



Show us your soldering setup

We at blinkyparts are super curious to know what your soldering setup looks like? Have you printed any other 3D printed parts for the Pinecil? Share your photo with us at
Twitter/Mastodon: #SolderingConnects
Instagram: #SolderingConnects or follow us on @blinkyparts_com
Help others with your feedback
It's often hard to know which soldering iron is for you. Help others by giving us a rating, a feedback. How did it work? What other equipment did you have? What did you like most about it? What makes your Pine Powerstation special? Just leave a review here on the product page under "Reviews".
Target group:

Children

, Grownup

, Nerd