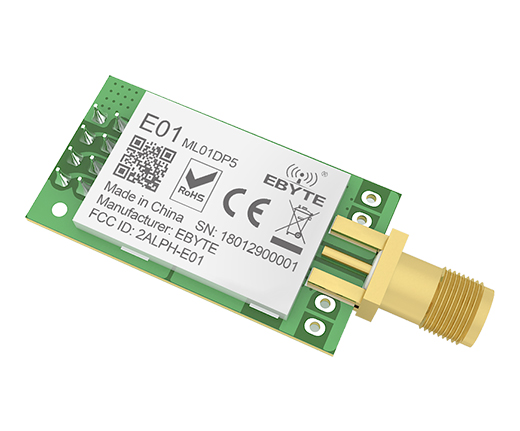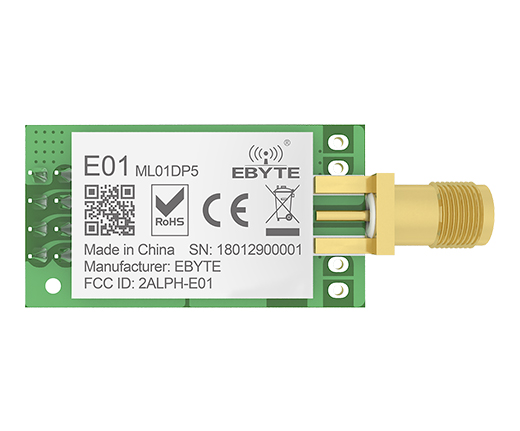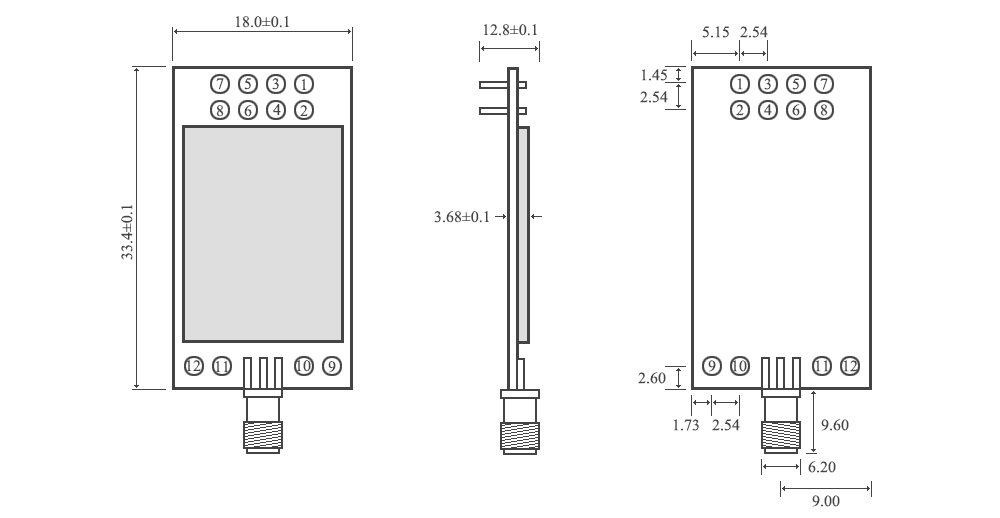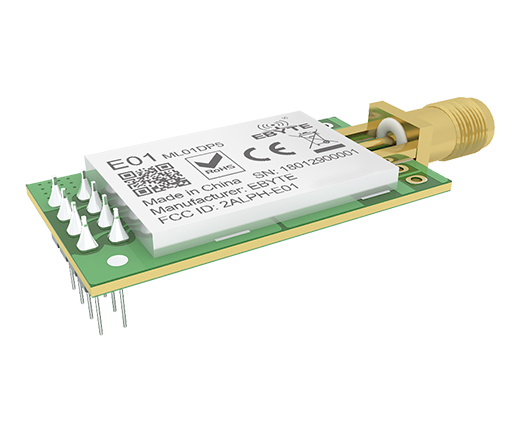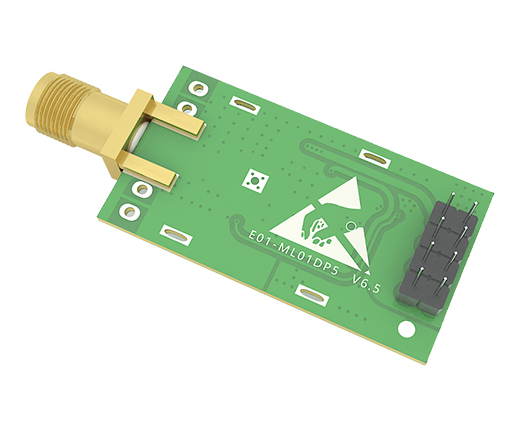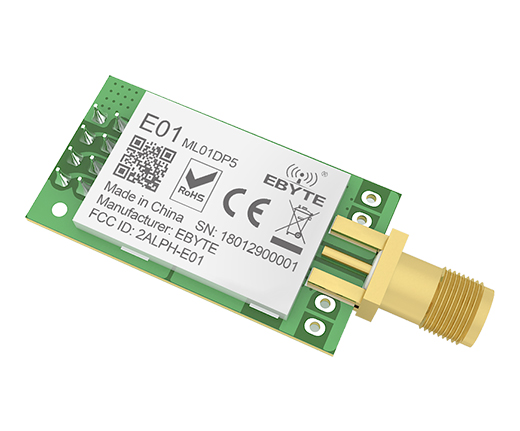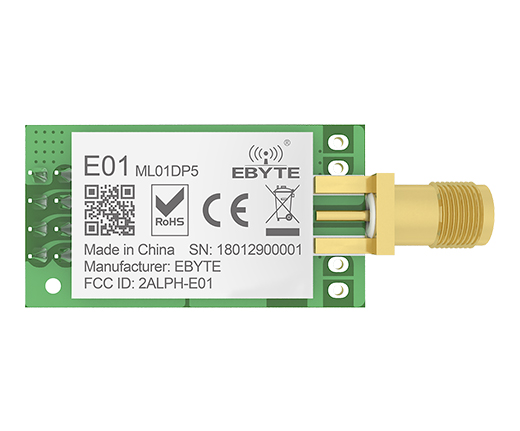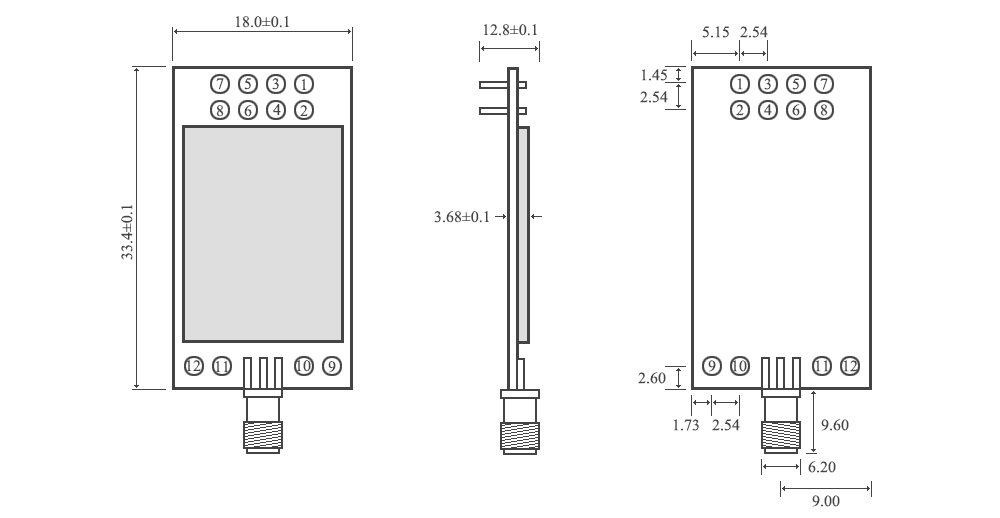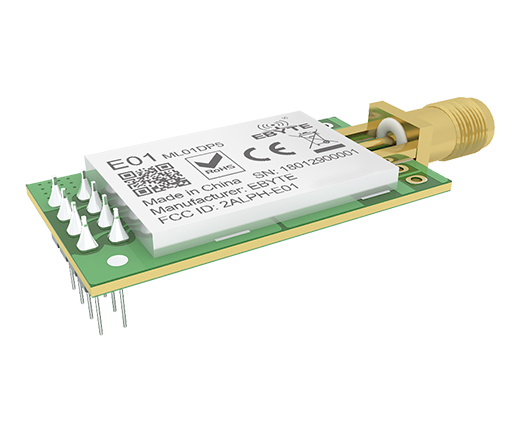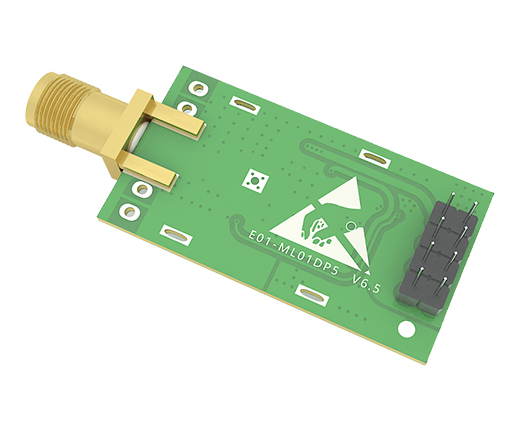 Available, delivery time: 1-3 days
Product number:
blink238942
Product information "Ebyte radio module NRF24L01 E01-ML01DP5 2.4 GHz incl. matching 3dBi antenna"
E01-ML01DP5 is a DIP module based on the original imported nRF24L01P from Nordic in Norway, operating at 2.4Ghz with 100mW transmit power. The E01-ML01DP5's RF performance and component selection during research and development meet industry standards. A high-precision 16MHz industrial-grade crystal oscillator is used and has received FCC, CE and RoHS certification. A power amplifier (PA) and low noise amplifier (LNA) are built in so that the maximum transmit power reaches 100mW and the receive sensitivity is further improved. The products have been significantly improved when there is no PA and LNA in the design.
We supply the module with matching 2.4GHz 3dBi omnidirectional antenna.

Attention: This is only the radio module and intended for hobbyists. The radio module is suitable for openDTU and ahoyDTU (please pay attention to the matching inverters!). The radio module is not sufficient to build an openDTU! You need the complete kit or additional components.

Technical data
The tested communication distance is up to 2.5KM

Maximum transmit power of 100mW, multi-level adjustable via software

Supports data transmission rates of 2Mbps, 1Mbps, 250kbps

125 communication channels to meet the requirements of multipoint communication, grouping, frequency hopping, etc.

Connects to the MCU via the SPI interface at a rate of 0 to 10Mbps.

Support 2.0V~3.6V power supply, power supply above 3.3V can guarantee the best performance.

Industrial standard design, support -40~85°C for long time operati
on. SMA interface for easy connection of coaxial cables or external antennas

Improved ShockBurst, fully compatible with all NORDIC nRF24L, nRF24E, nRF24U serie
Scope of delivery
Ebyte NRF24L01 E01-ML01DP5 Moudl
Omnidirectional Antenna
Target group:

Grownup

, Nerd