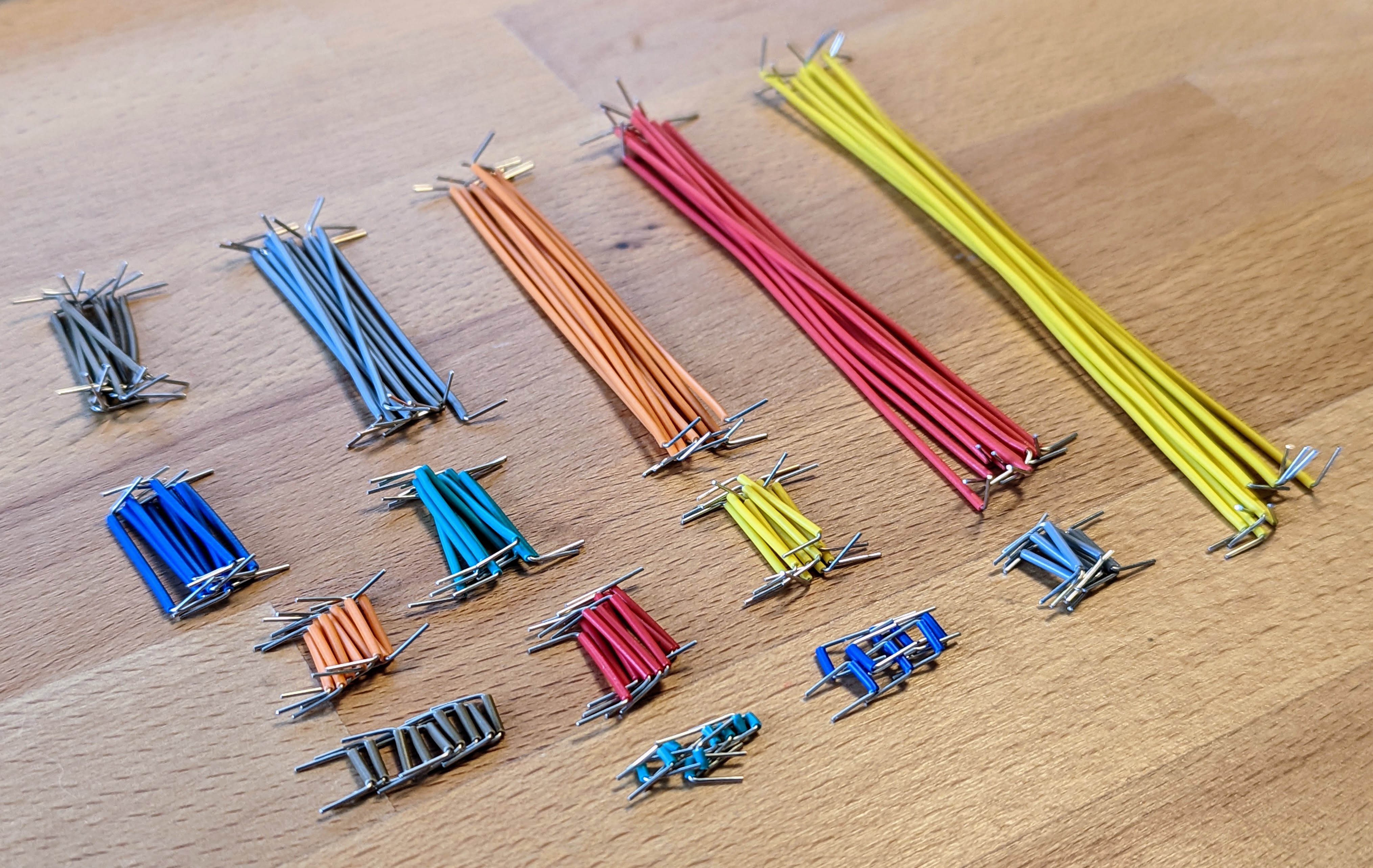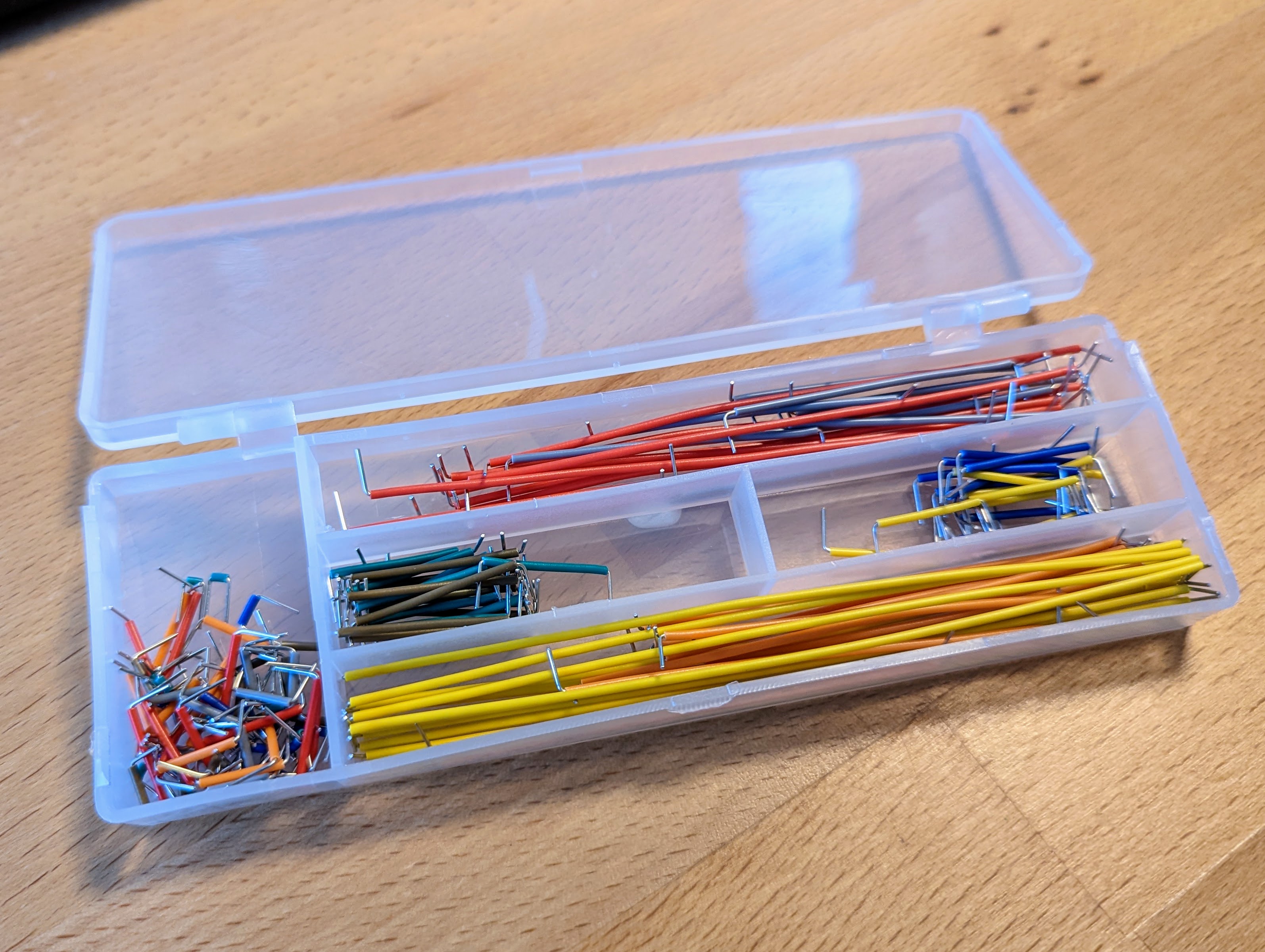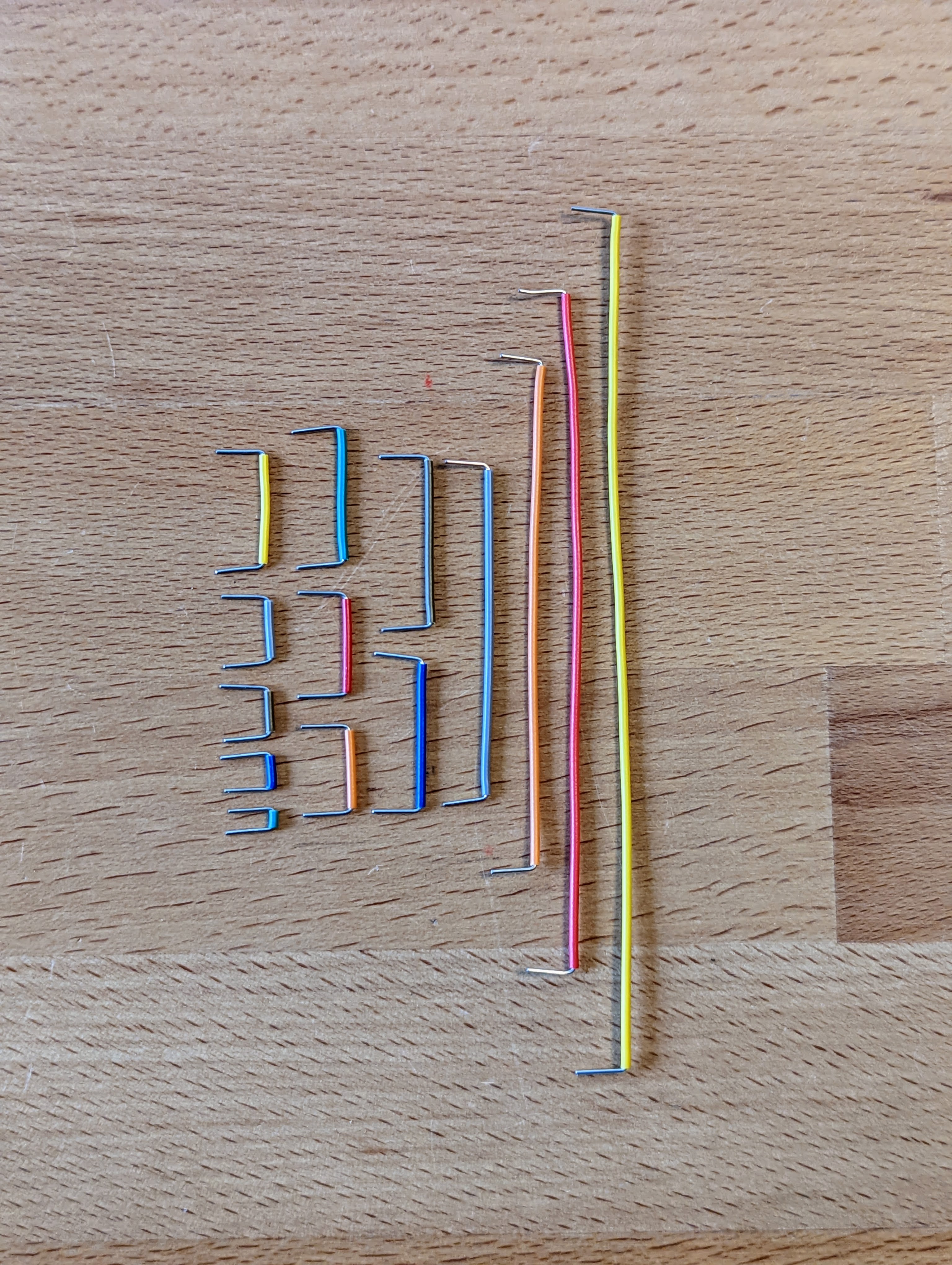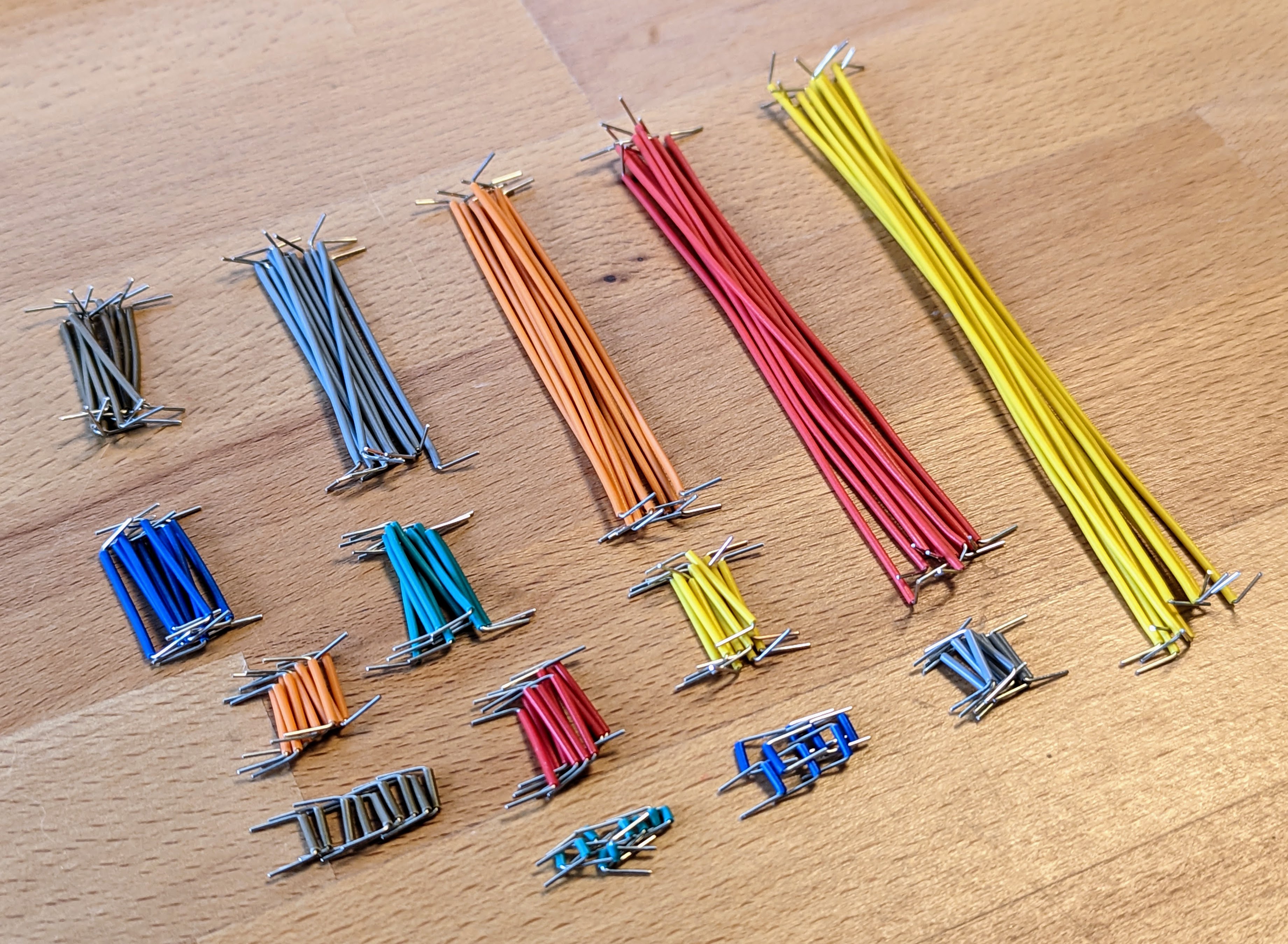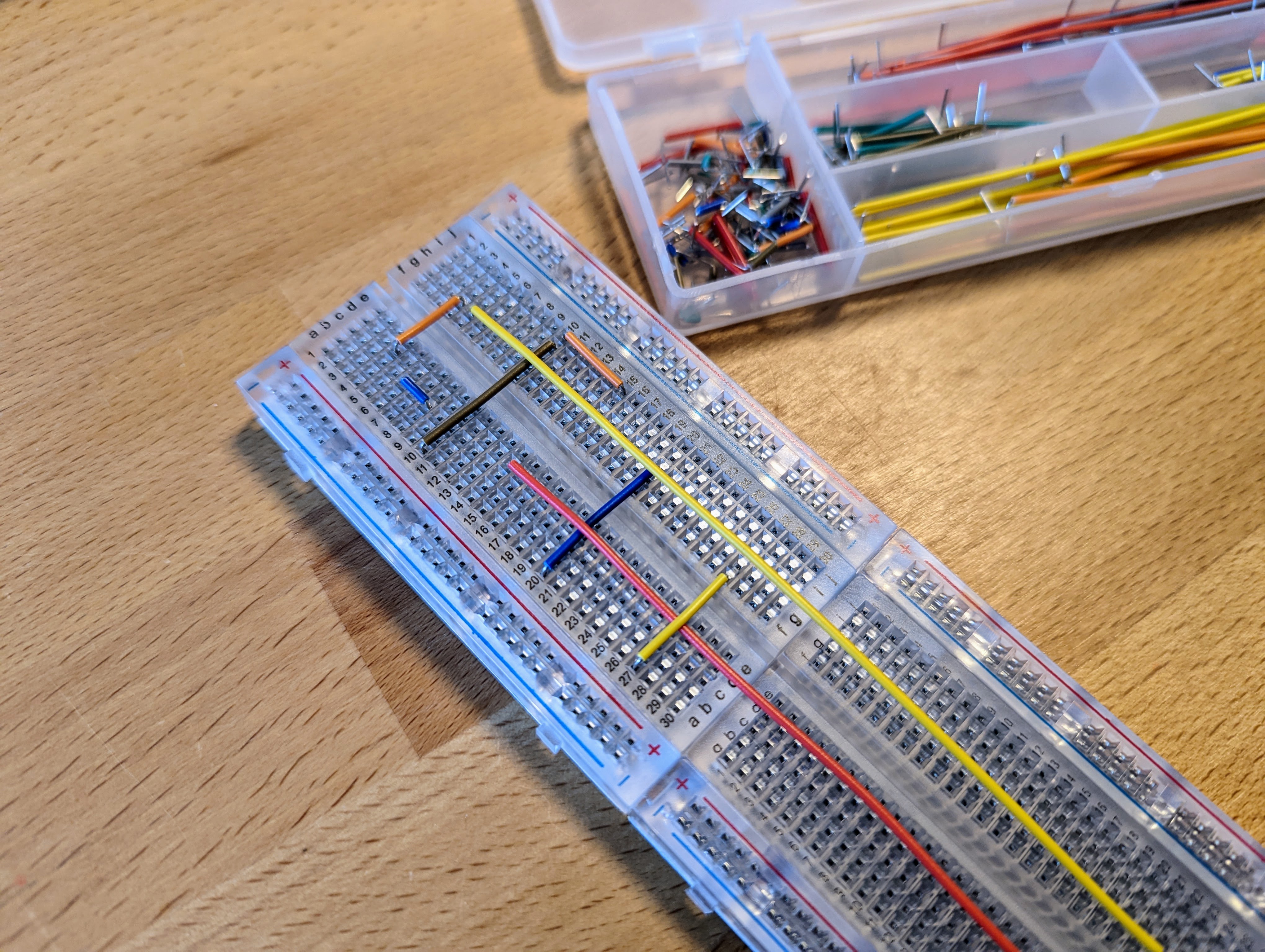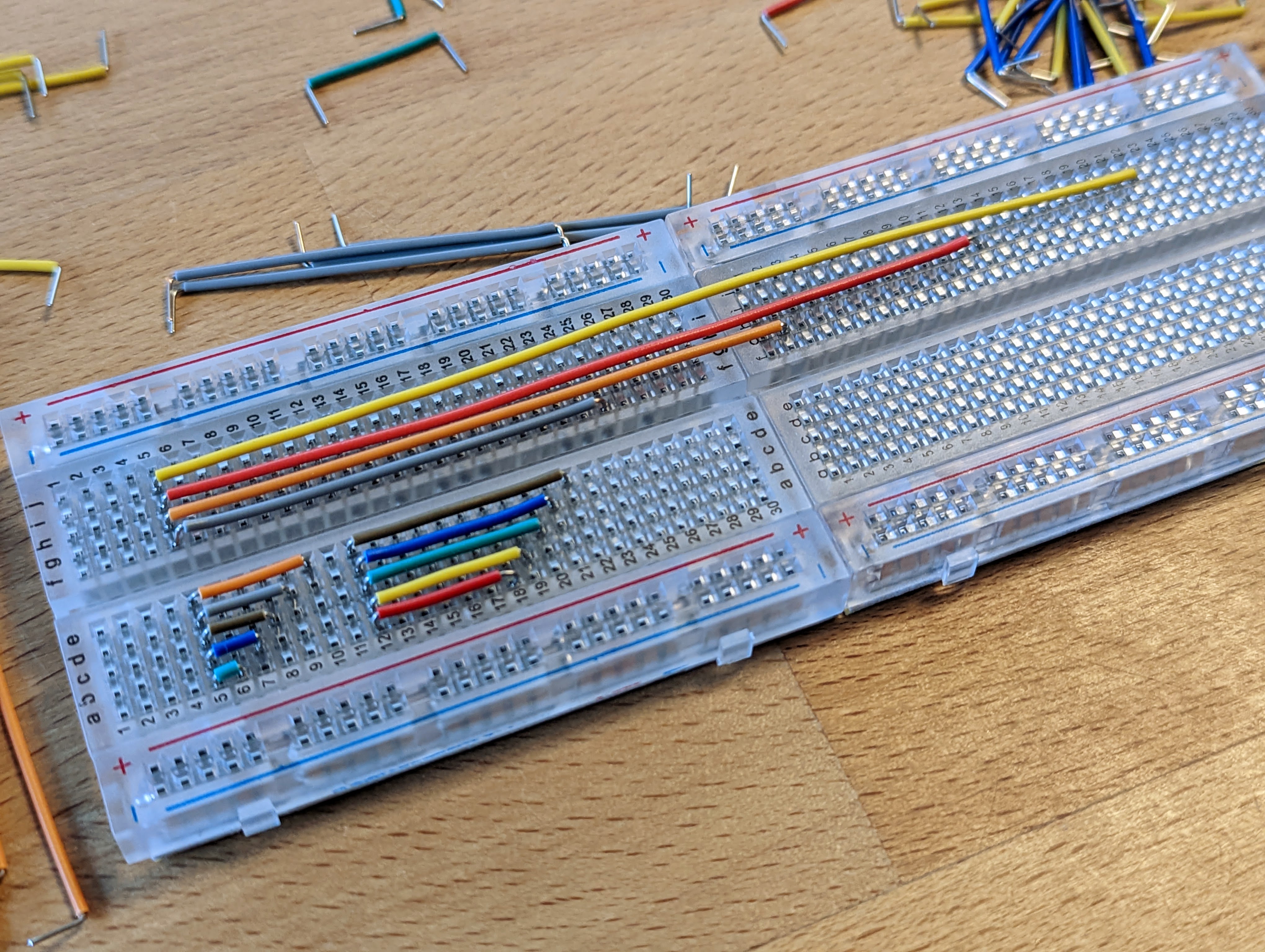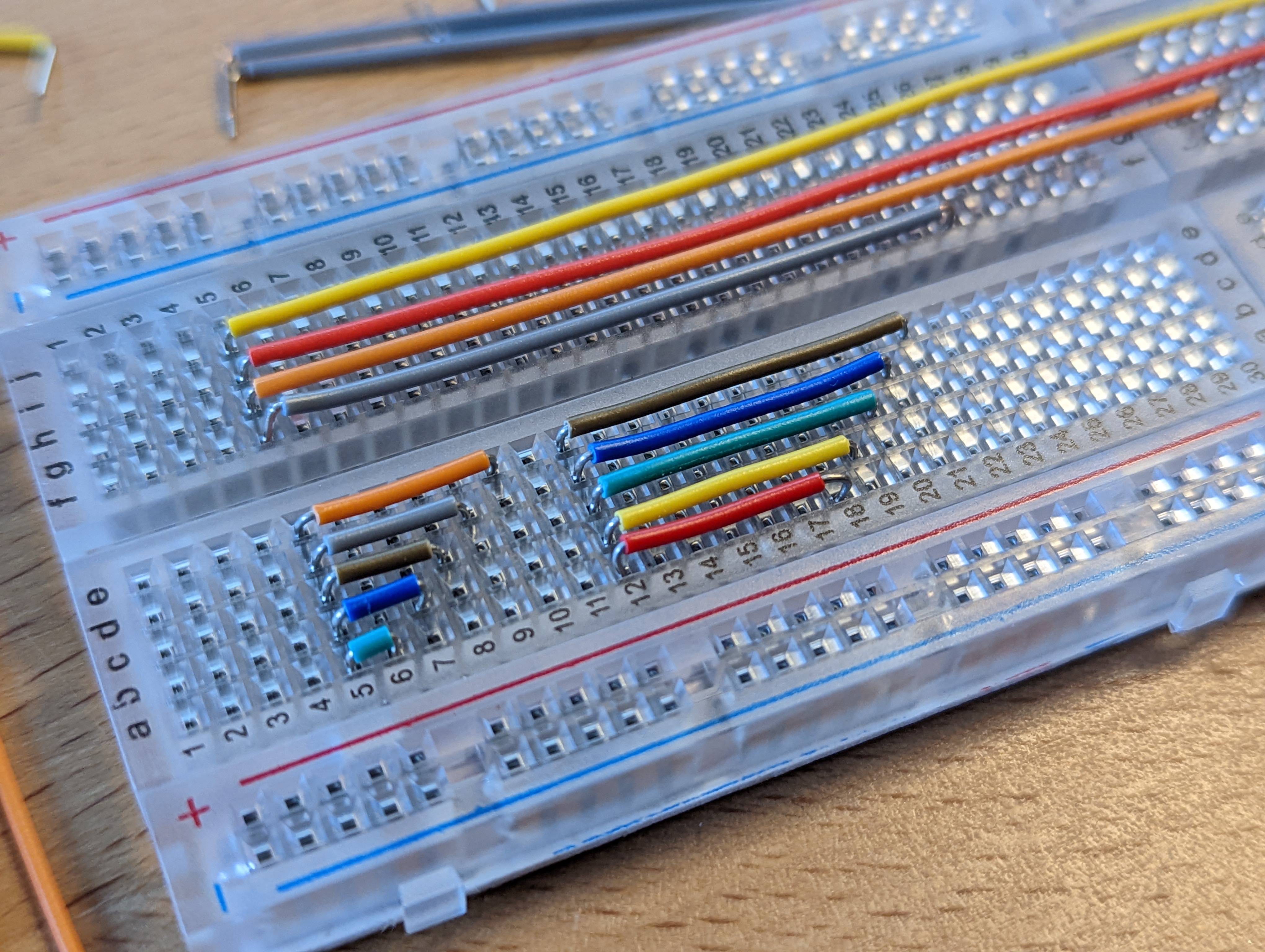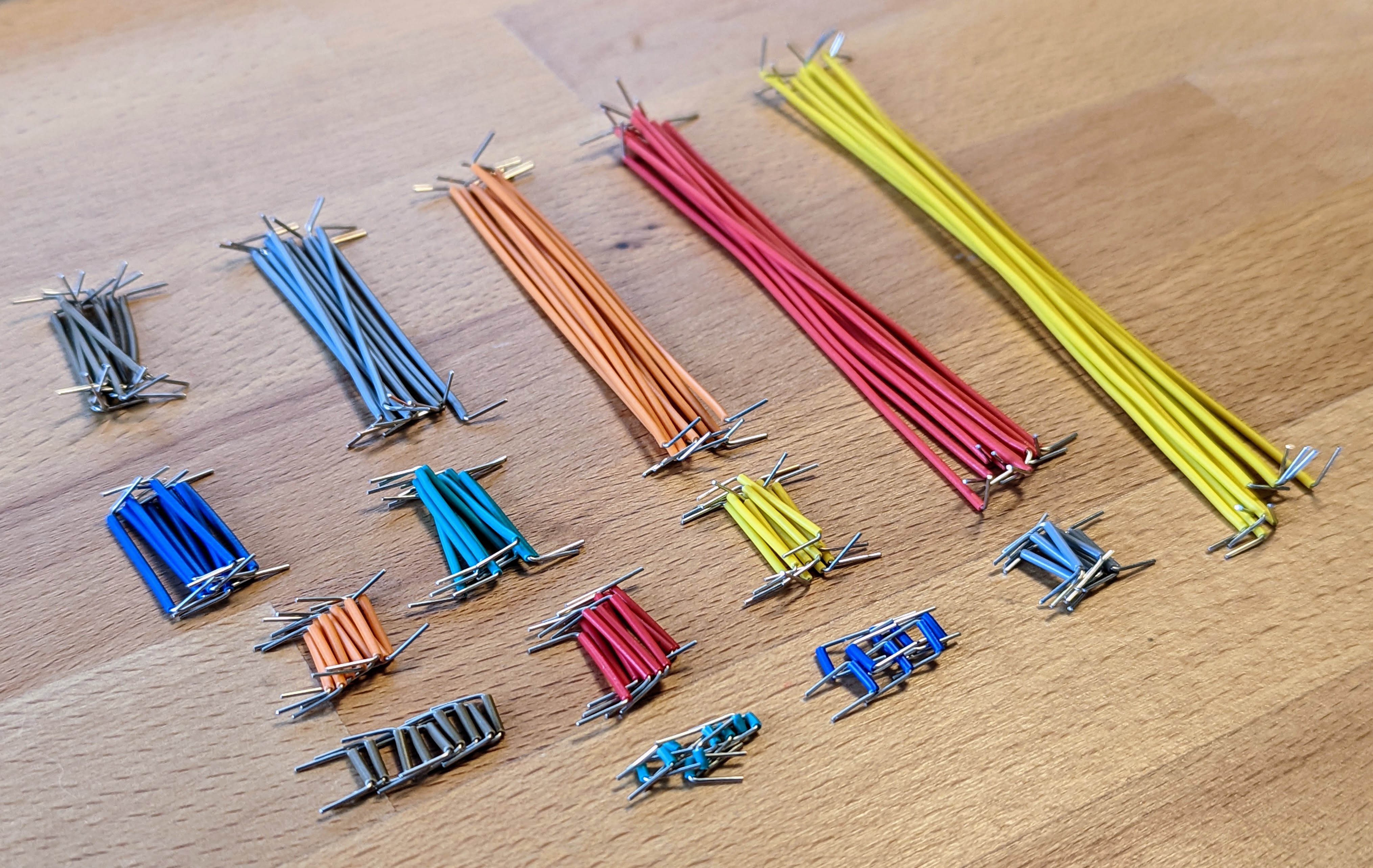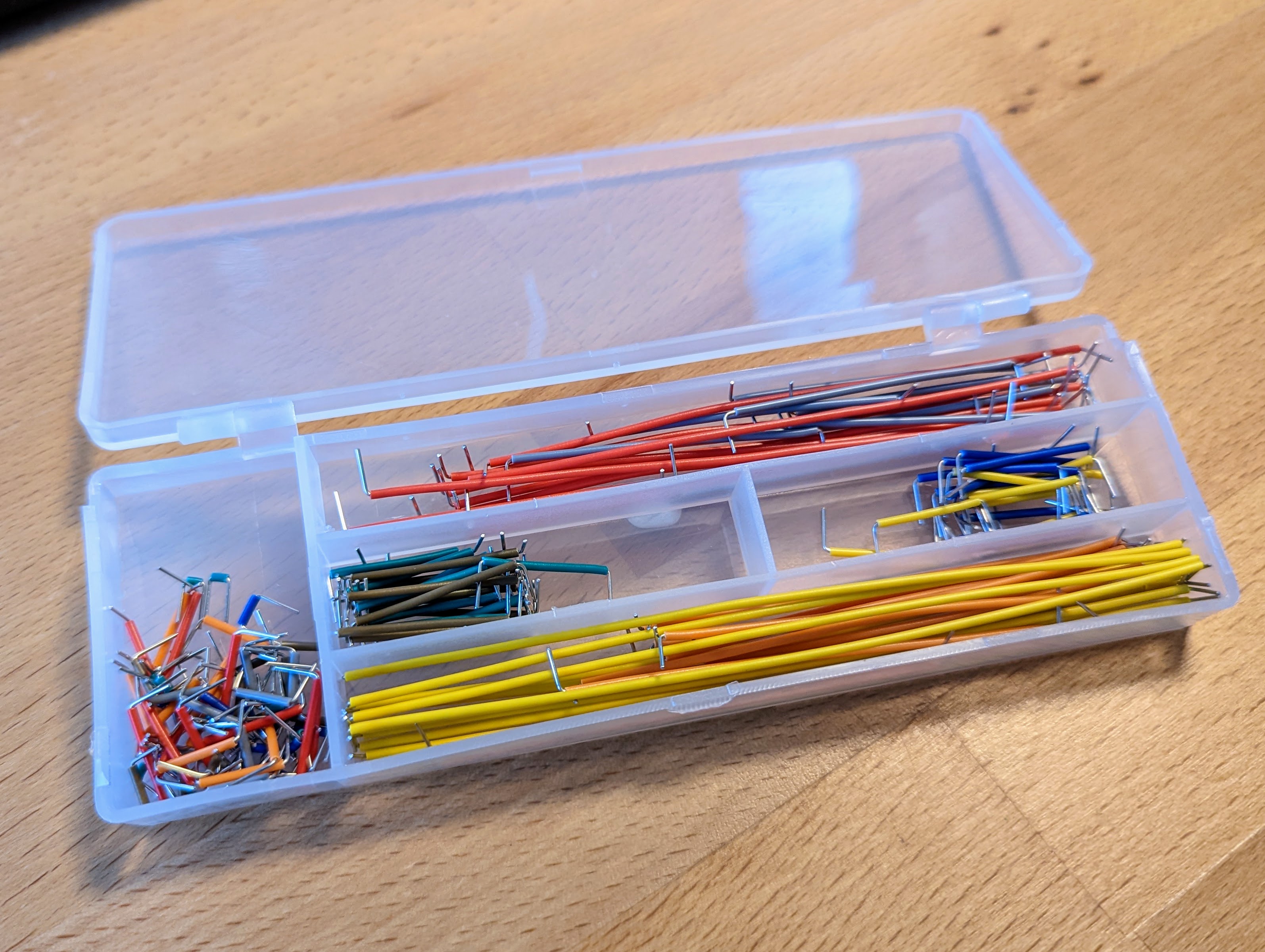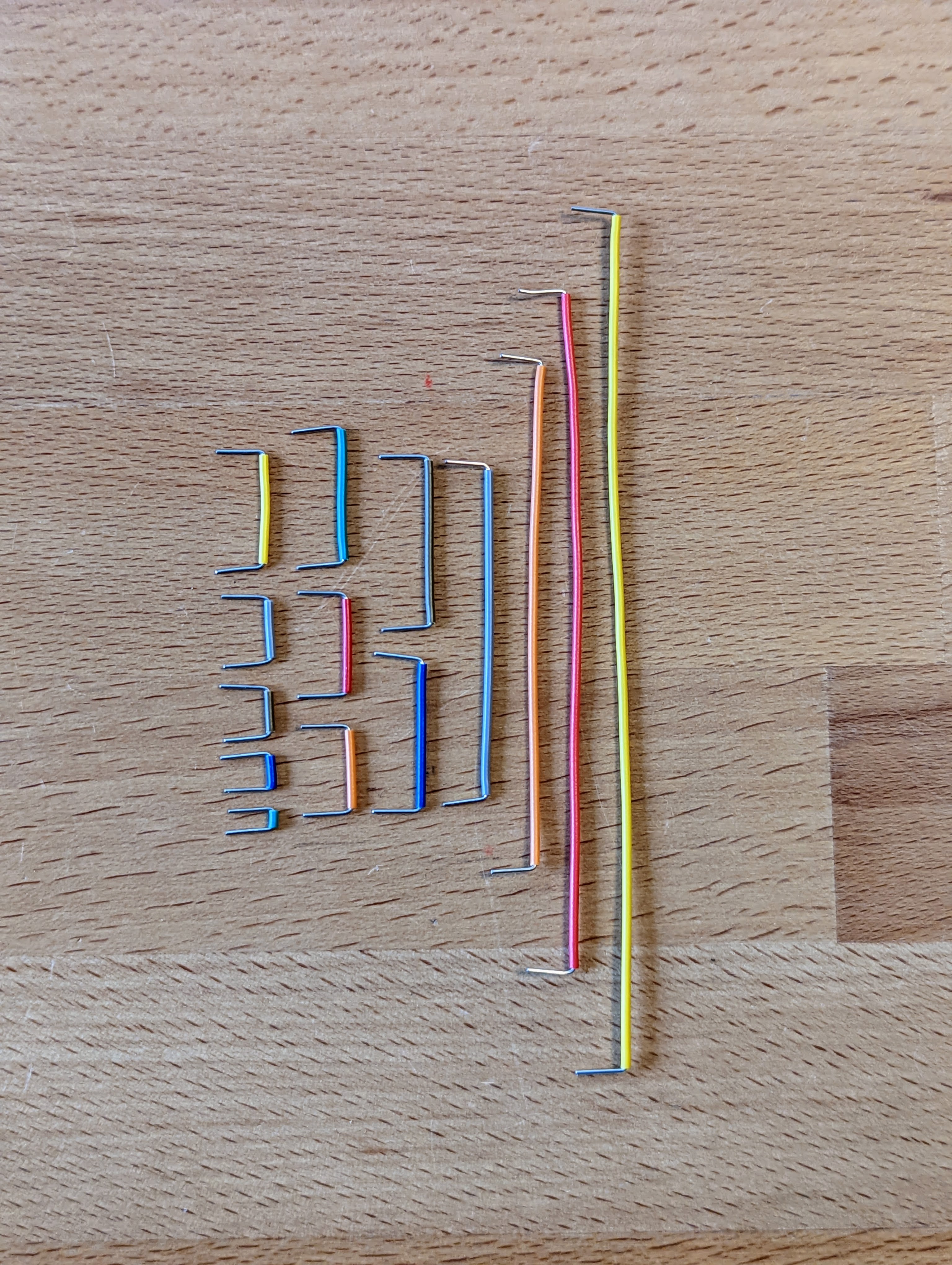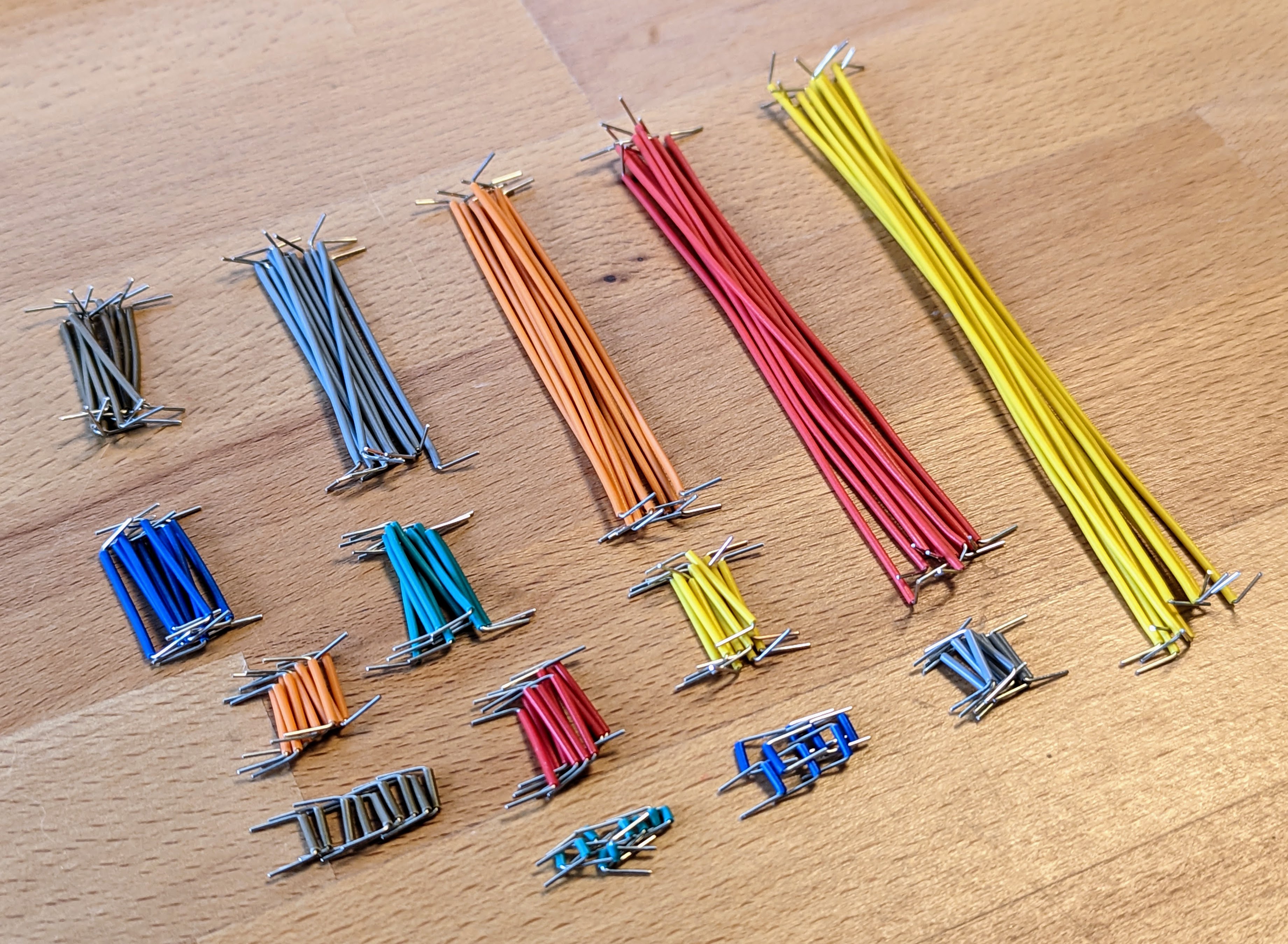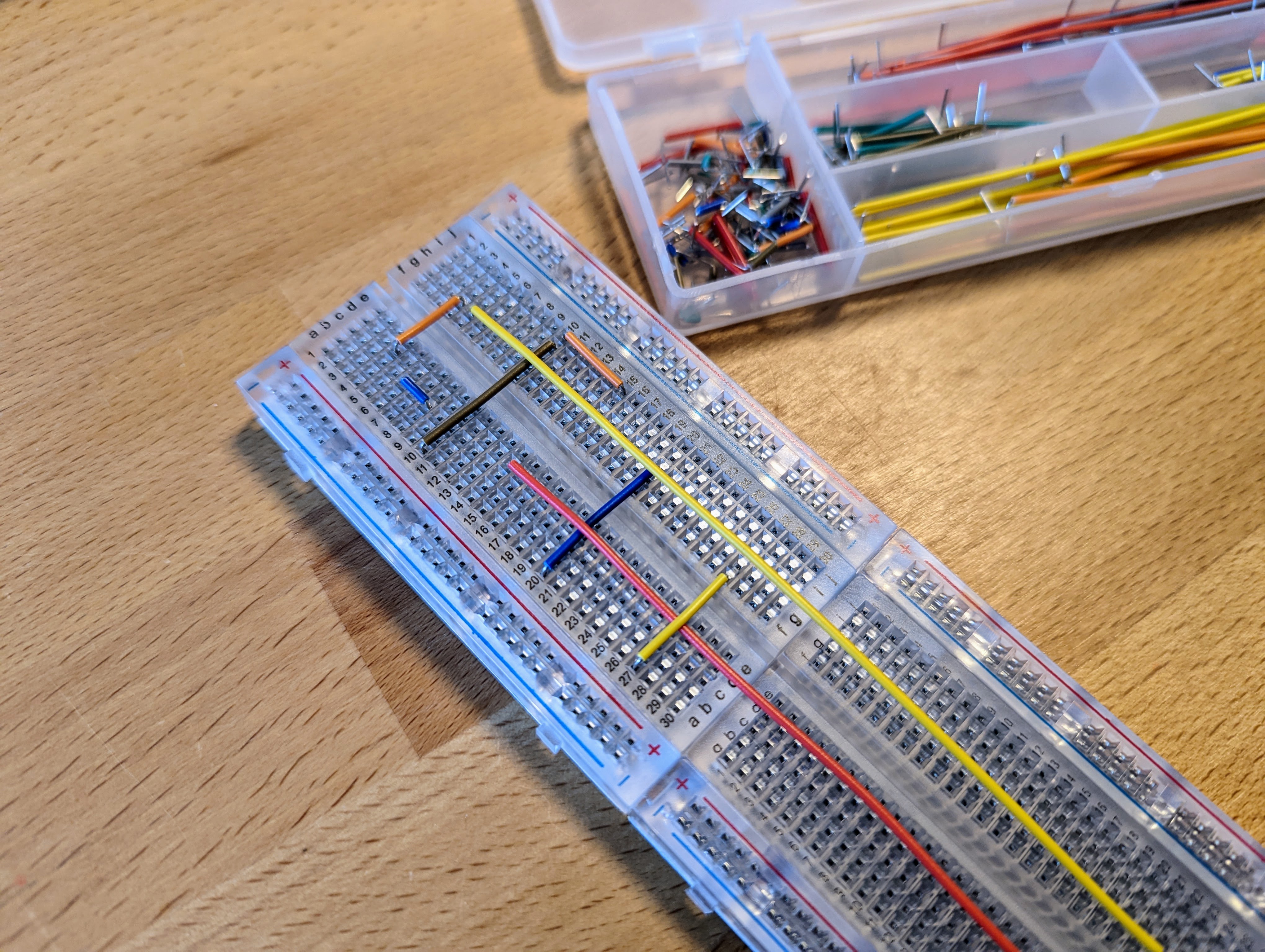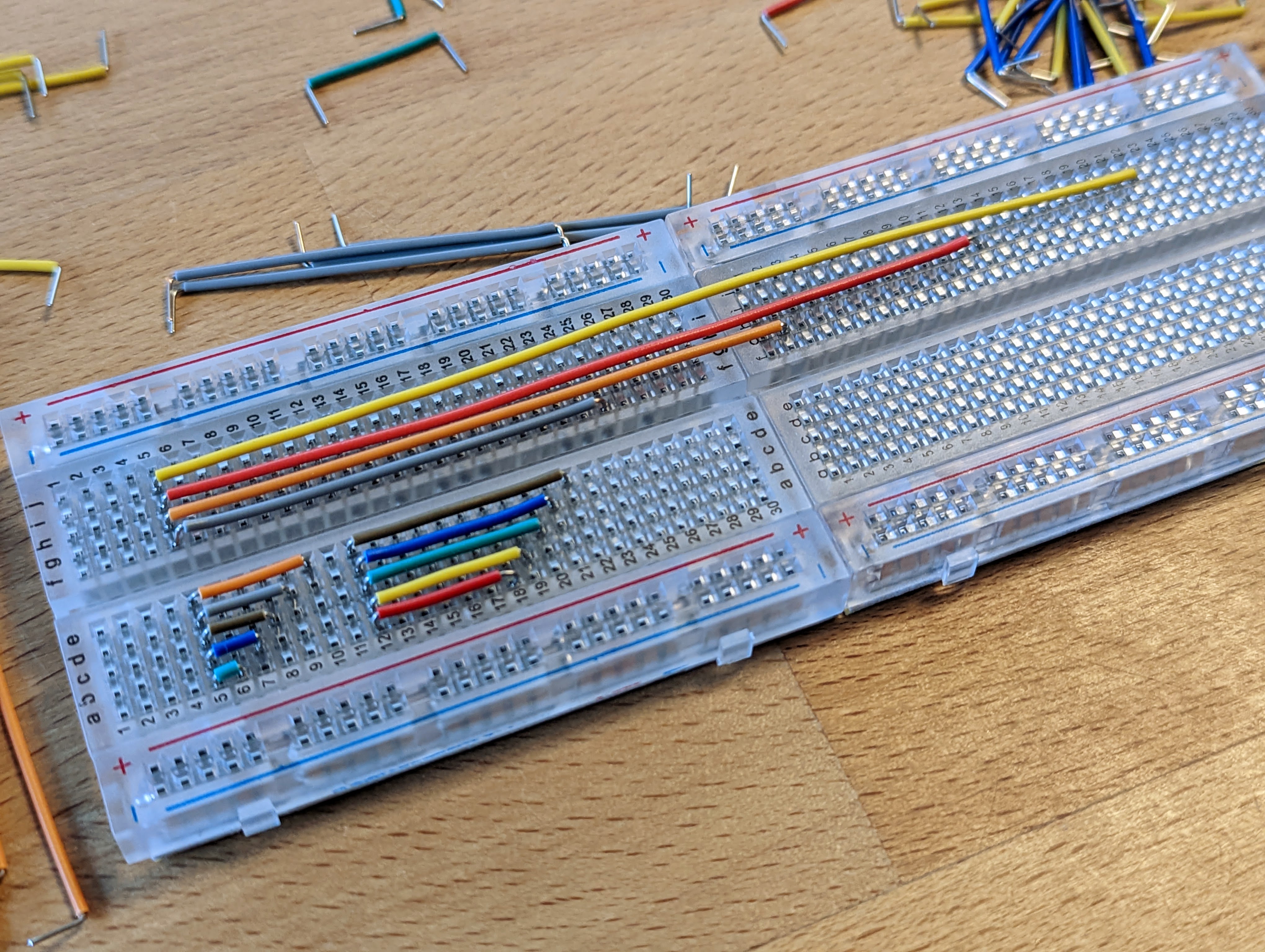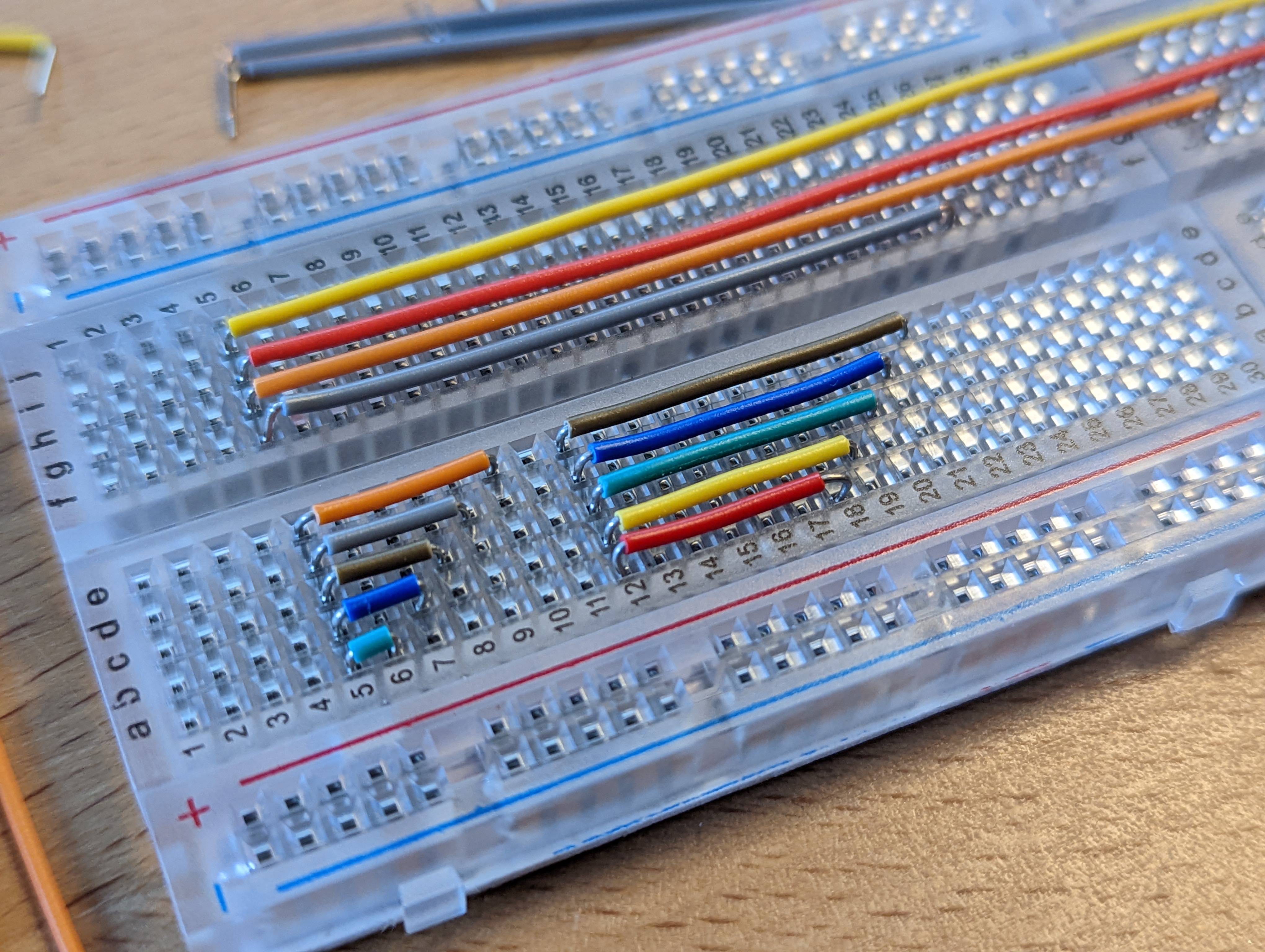 Available, delivery time: 1-3 days
Product number:
blink235542
Product information "Jumper set for breadboards - 140 wires with 14 lengths"
If you want to build, test or develop your own circuits, there is no way around a breadboards. What would the breadboards be without the right cables?

This set contains a total of 140 wire bridges in 14 lengths, i.e. 10 pieces per length. This is enough for many circuits and if you are in doubt you can simply get more wire jumpers.
The advantage of the pre-bent and prepared lengths is the overview on the breadboards . Especially for beginners, it is difficult to follow a circuit correctly if you first have to fight your way through a tangle of wires. This is difficult even for professionals.
The cable set for breadboards contains (in brackets are the lengths of the holes/steps on a standard breadboard that can connect these cables):

10x 2mm (2 steps)

10x 5mm (3 ste
ps) 10x 7mm (4 steps)

10x 10mm (5 steps)

10x 12mm (6 steps)

10x 15mm (7 steps)

10x 17mm (8 steps)

10x 20mm (9 steps)

10x 22mm (10 steps)

10x 25mm (11 steps)

10x 50mm (21 steps)

10x 75mm (30 steps)

10x 100mm (41 steps)

10x 125mm (50 Steps)

The 140 wires come in a handy little box.
Show us your circuit

We at blinkyparts are super excited to hear what circuits you tinker with. Something to program? A running light? Something completely different? Share your photo with us at
Twitter/Mastodon: #SolderConnects
Instagram: #SolderConnects or follow us on @blinkyparts_com
Help others with your feedback
It's often hard to see how good a product is and how good its quality is. Help others and share your honest feedback: Simply leave a review here on the product page under "Reviews".