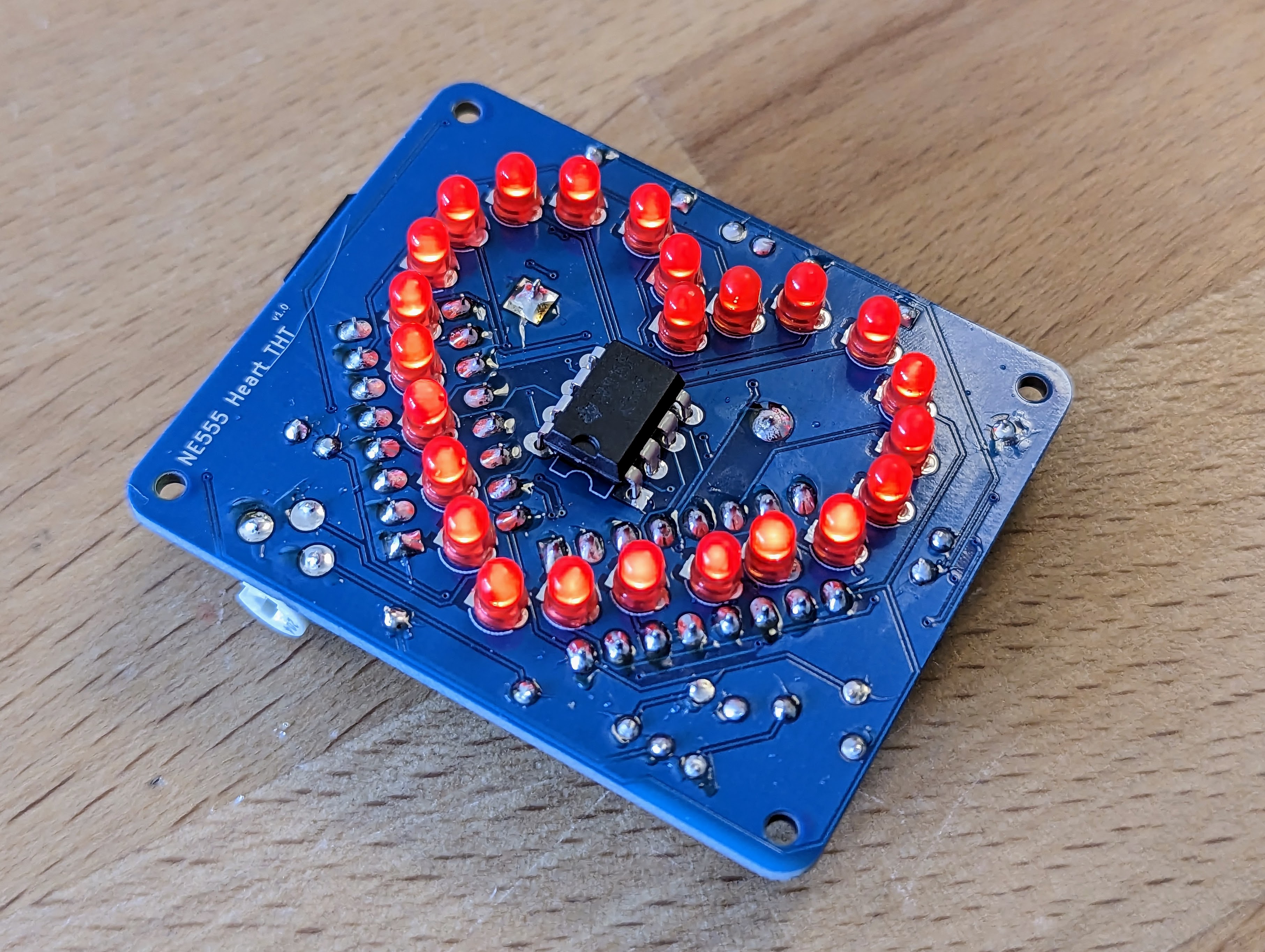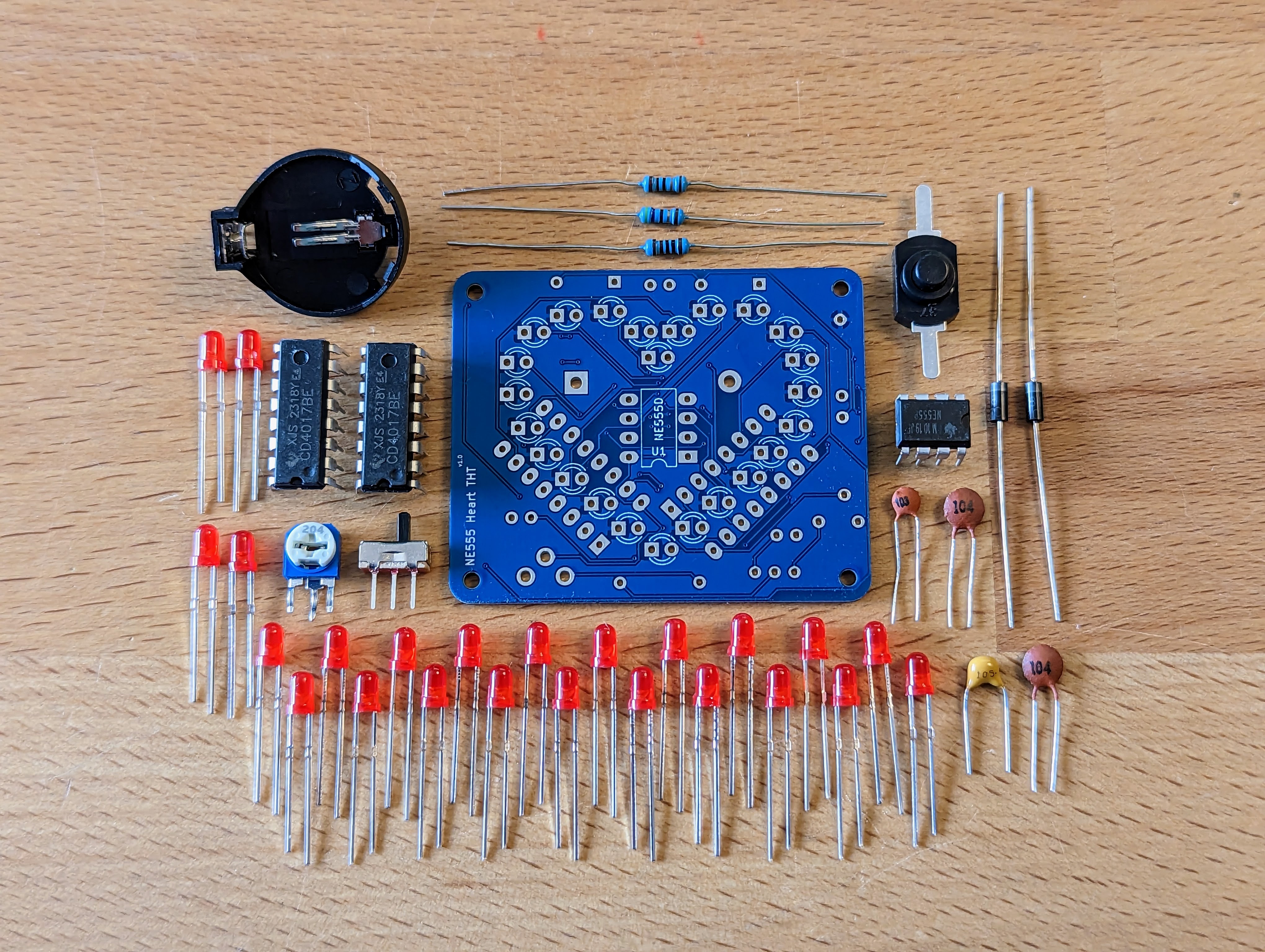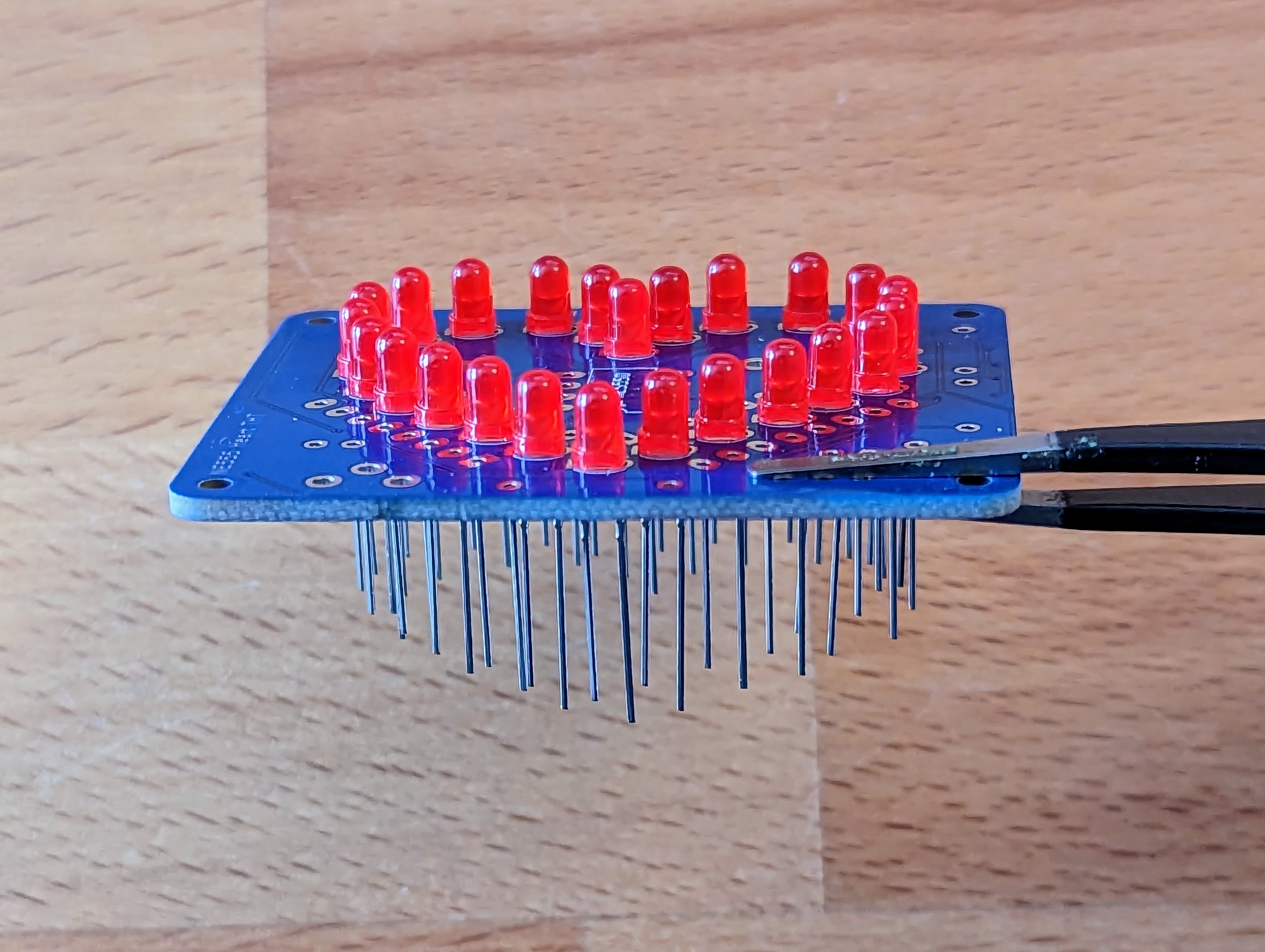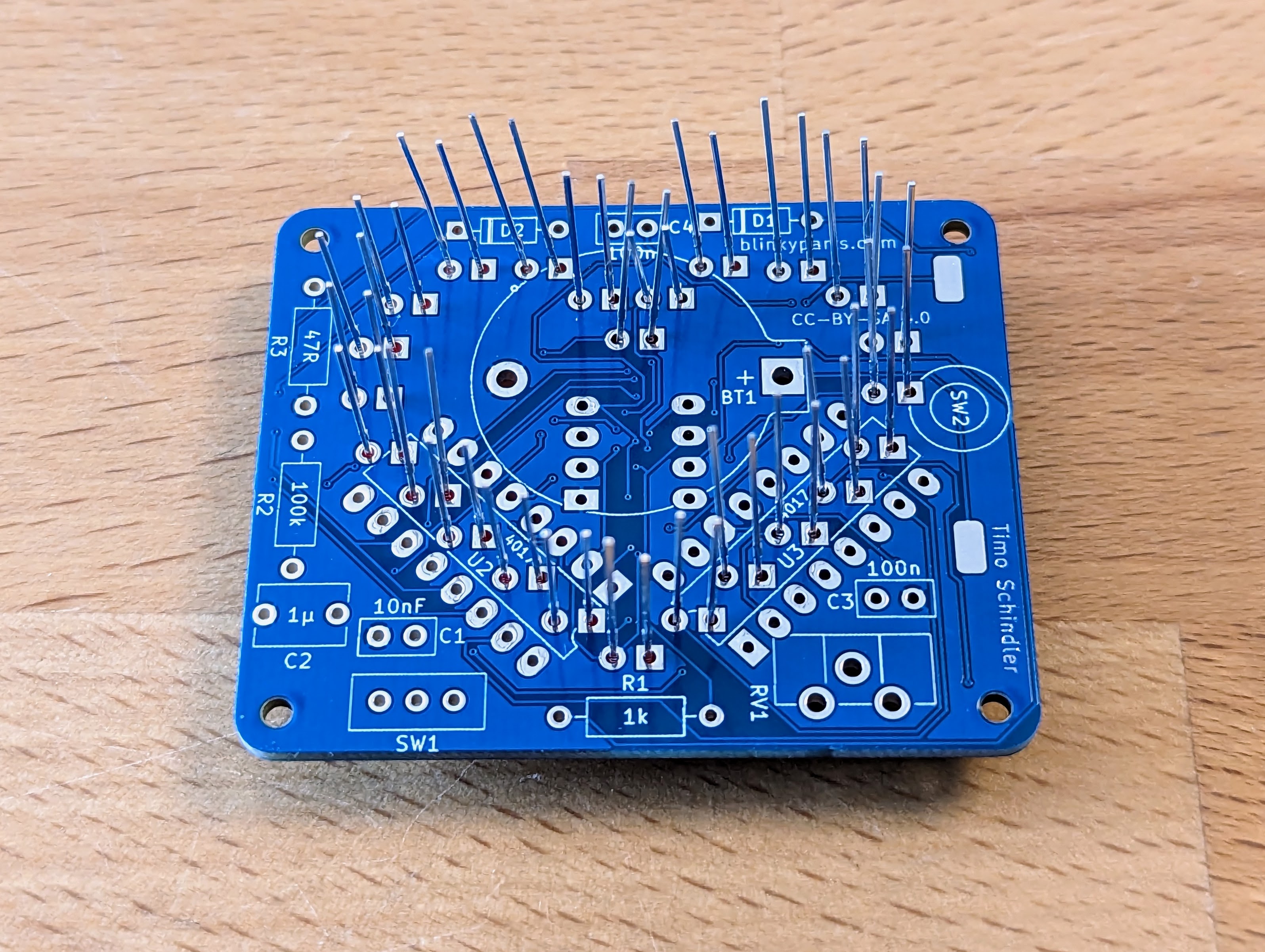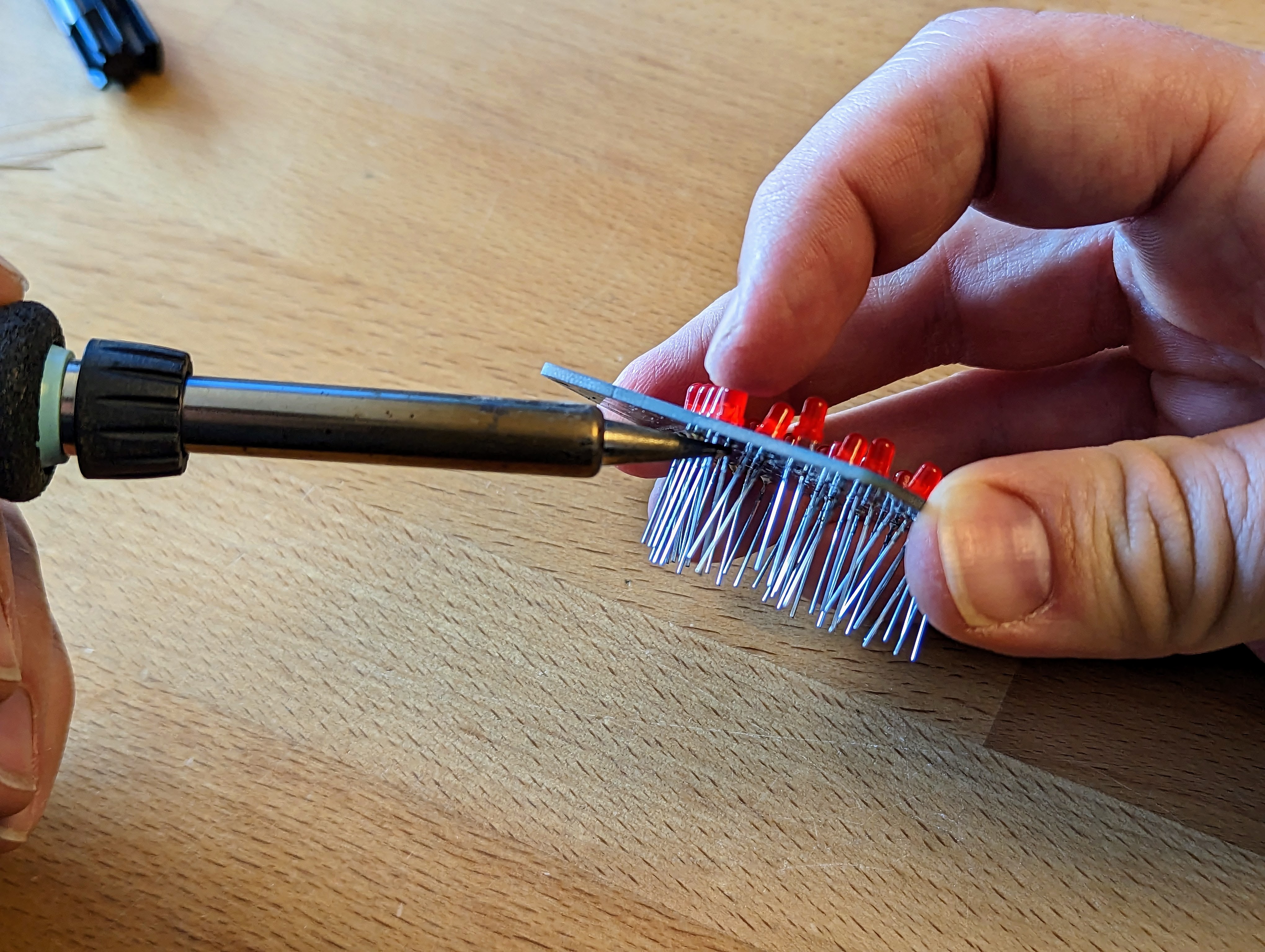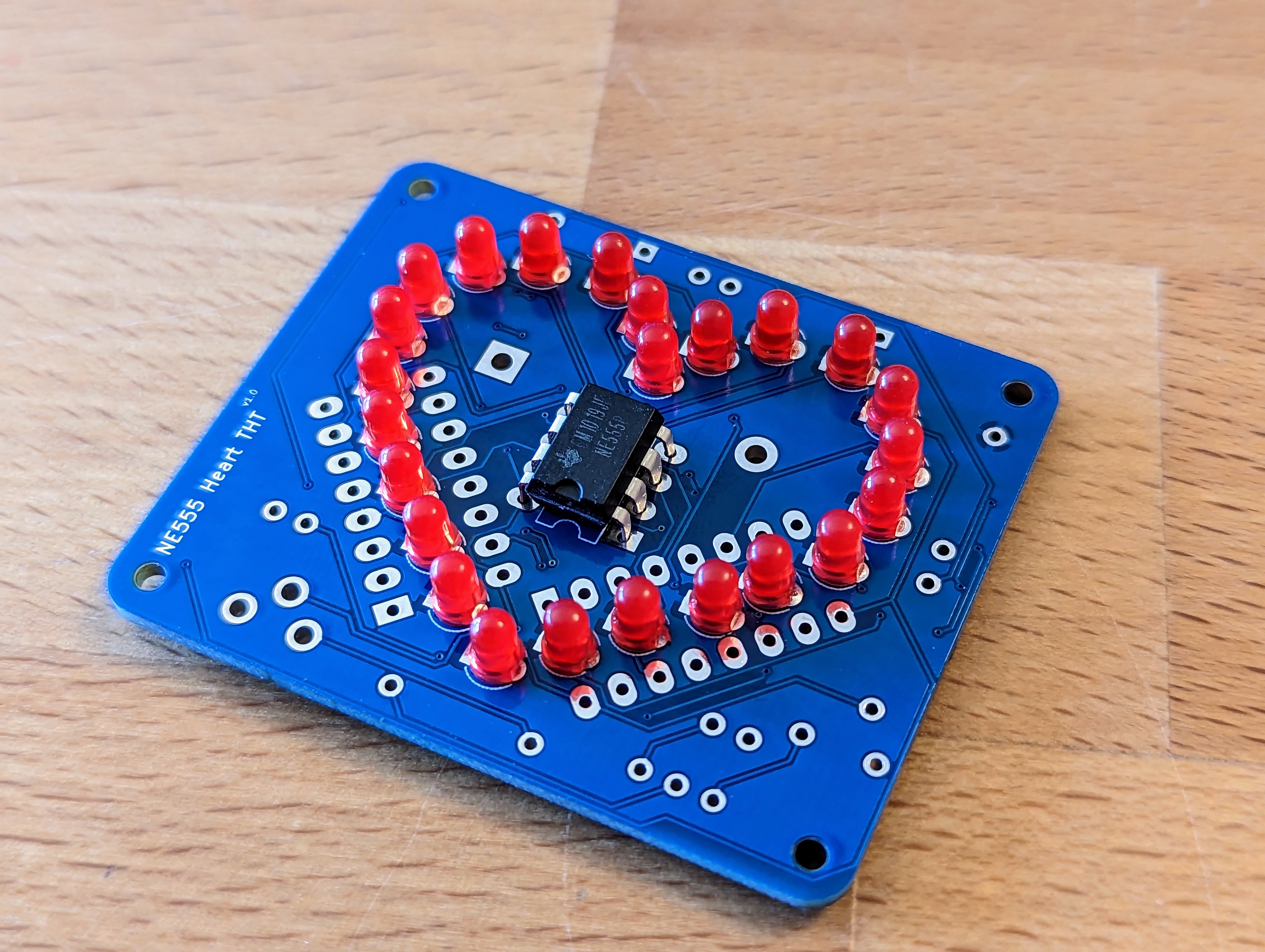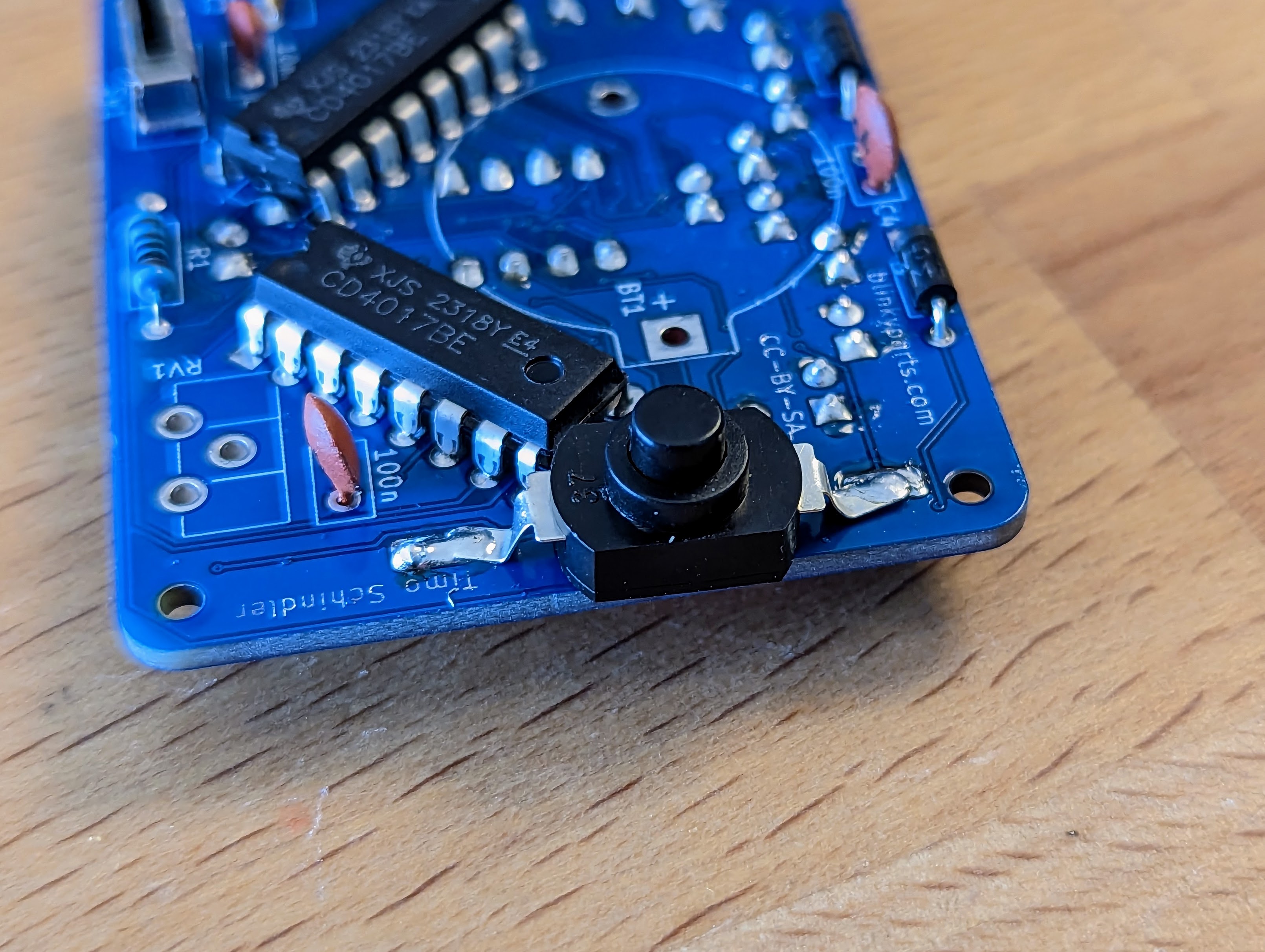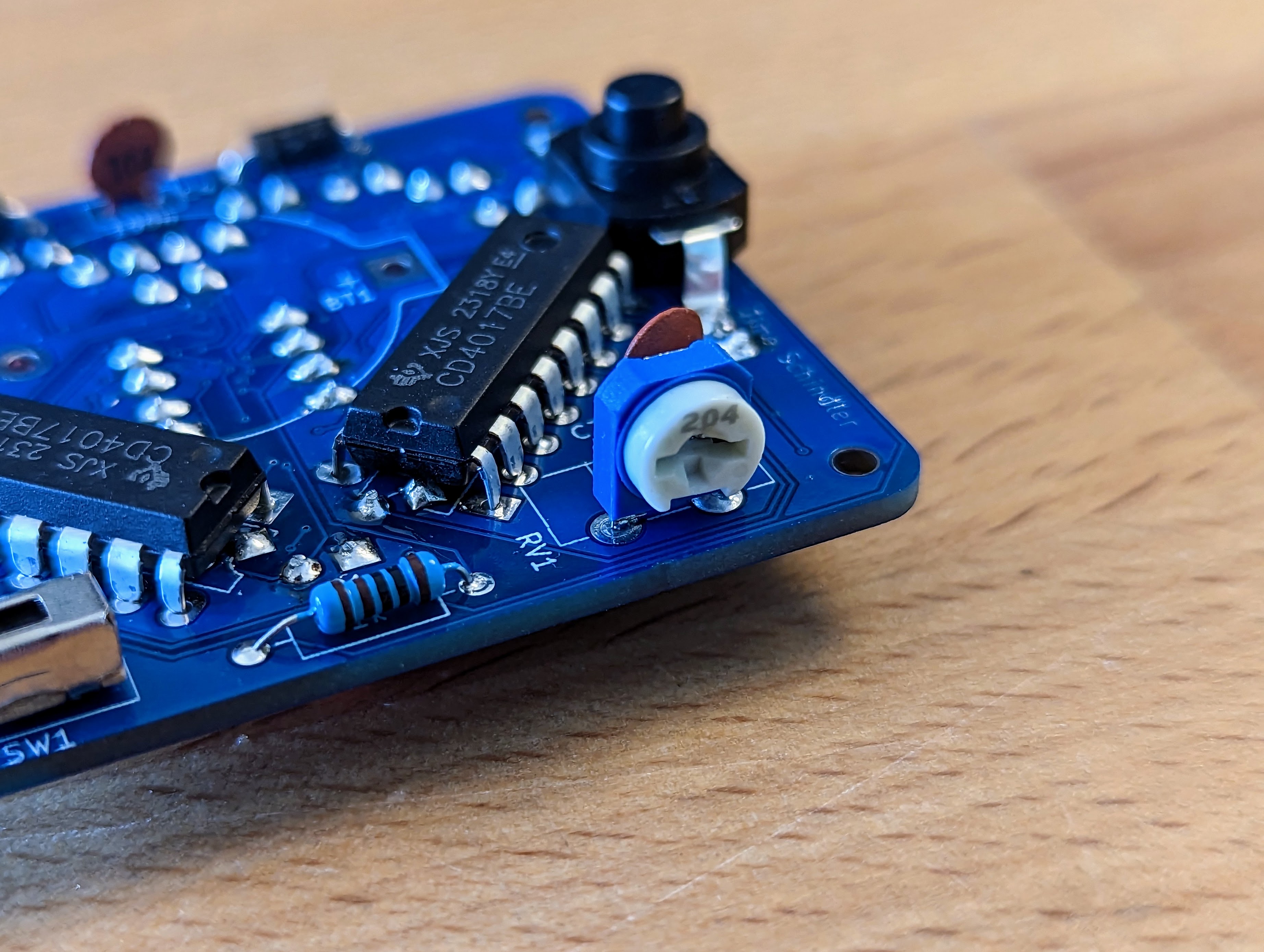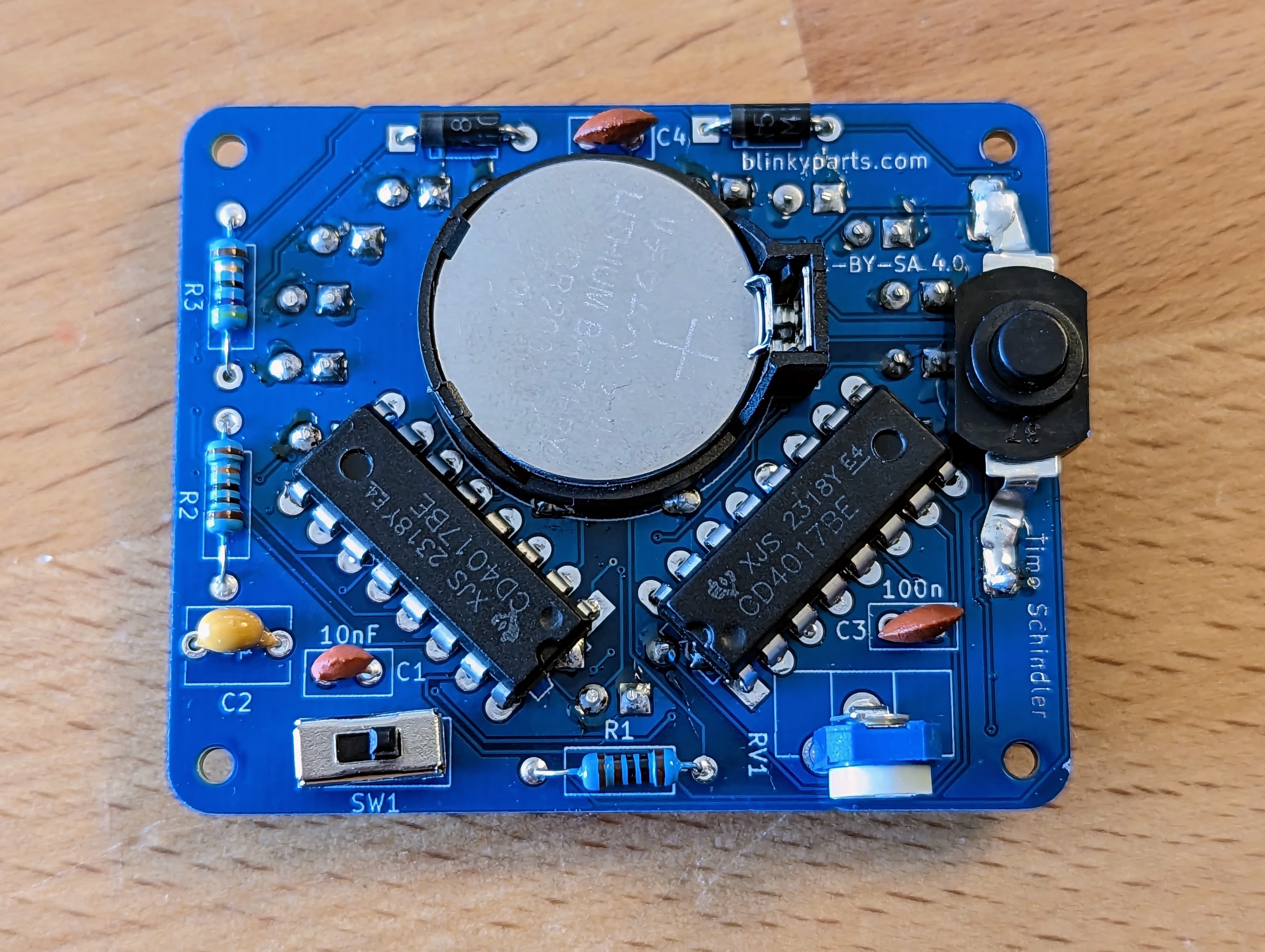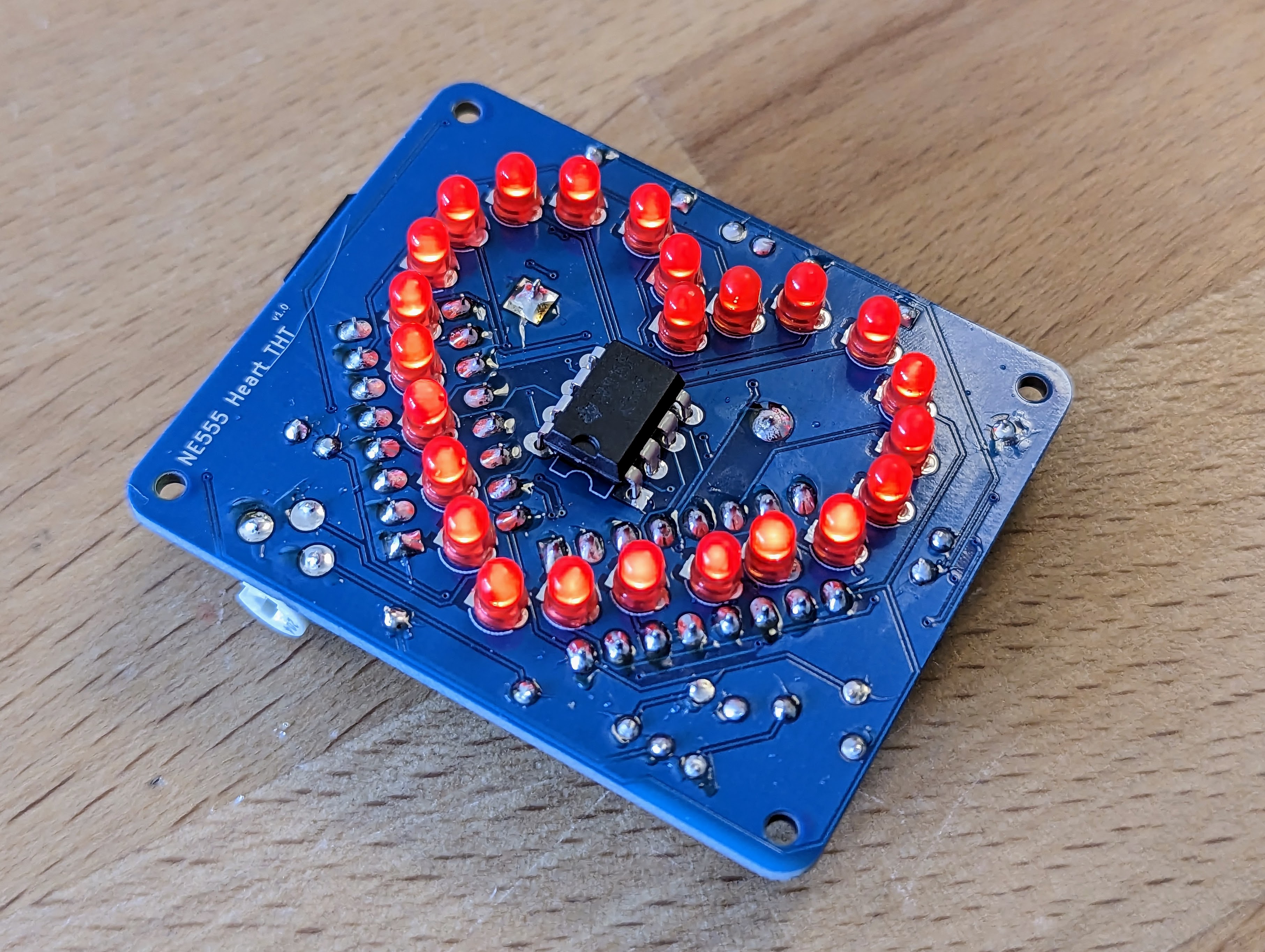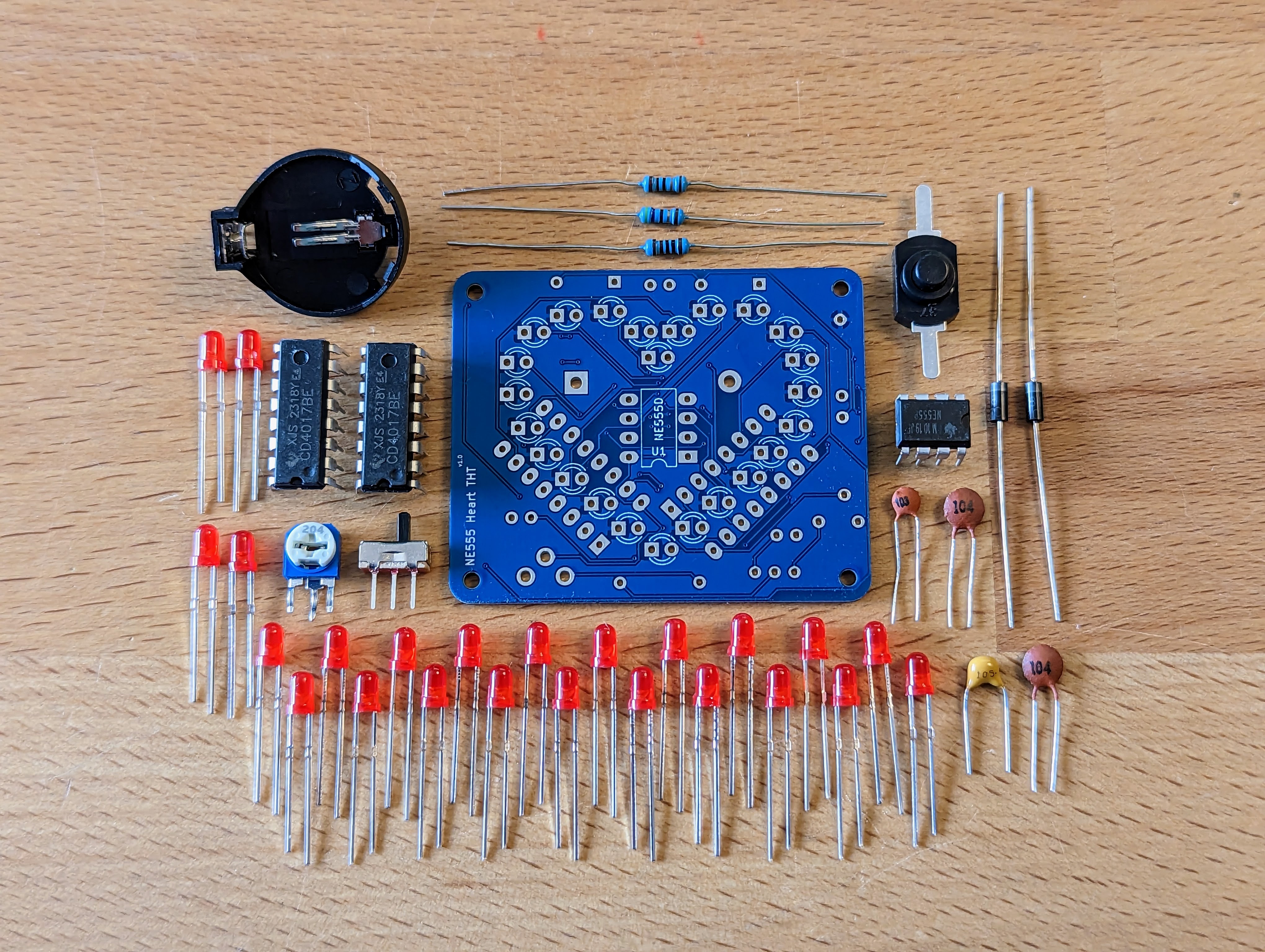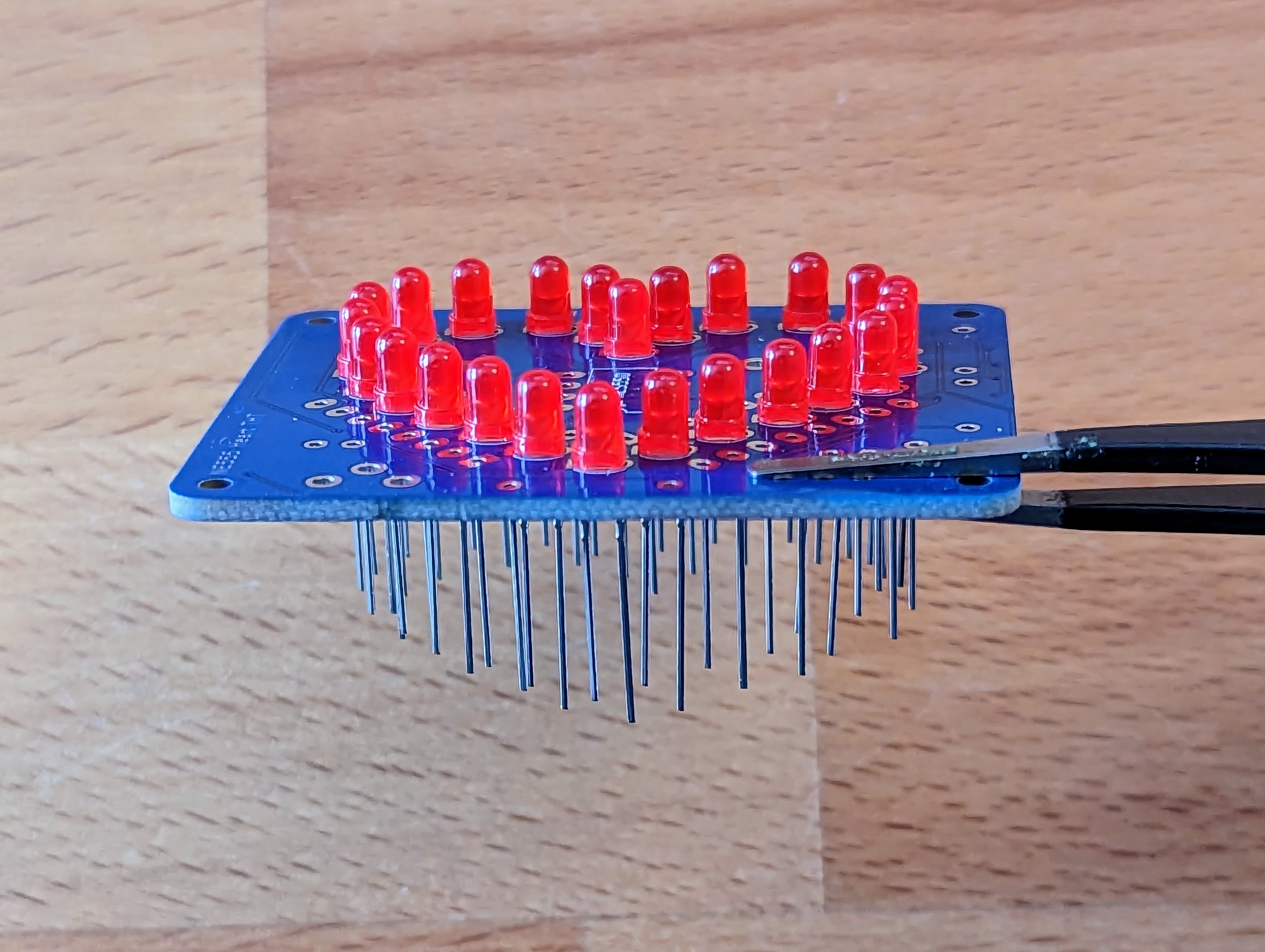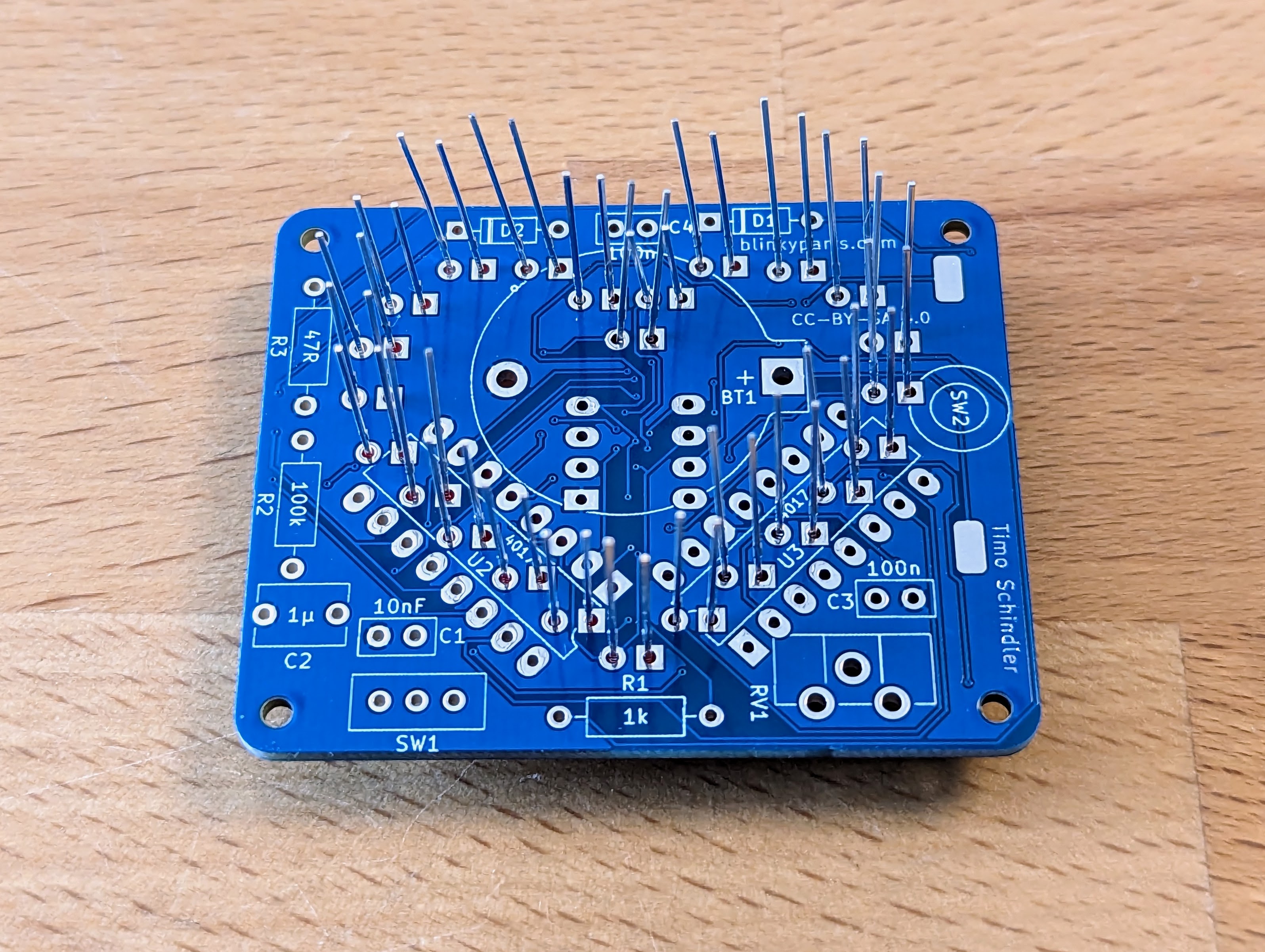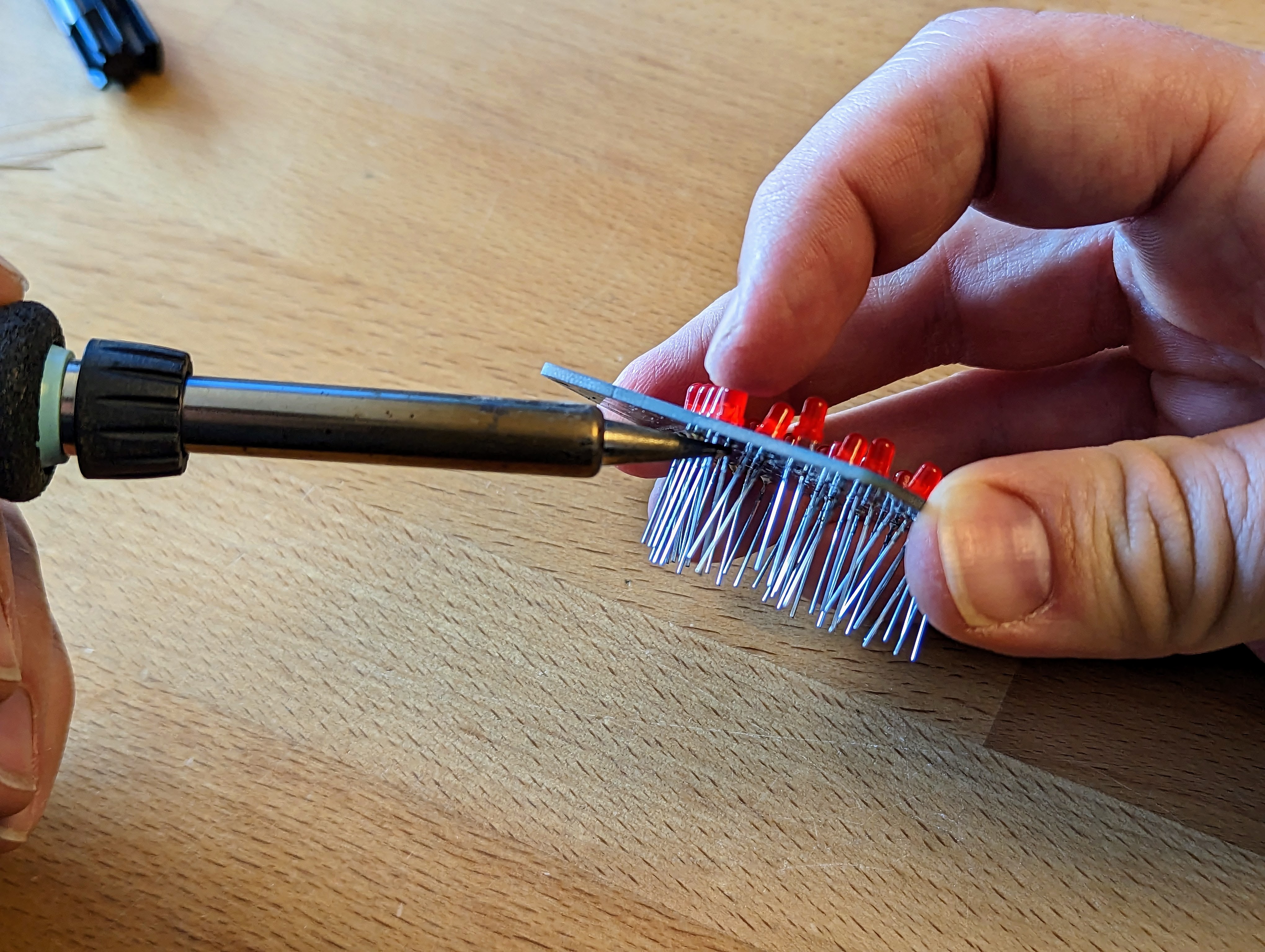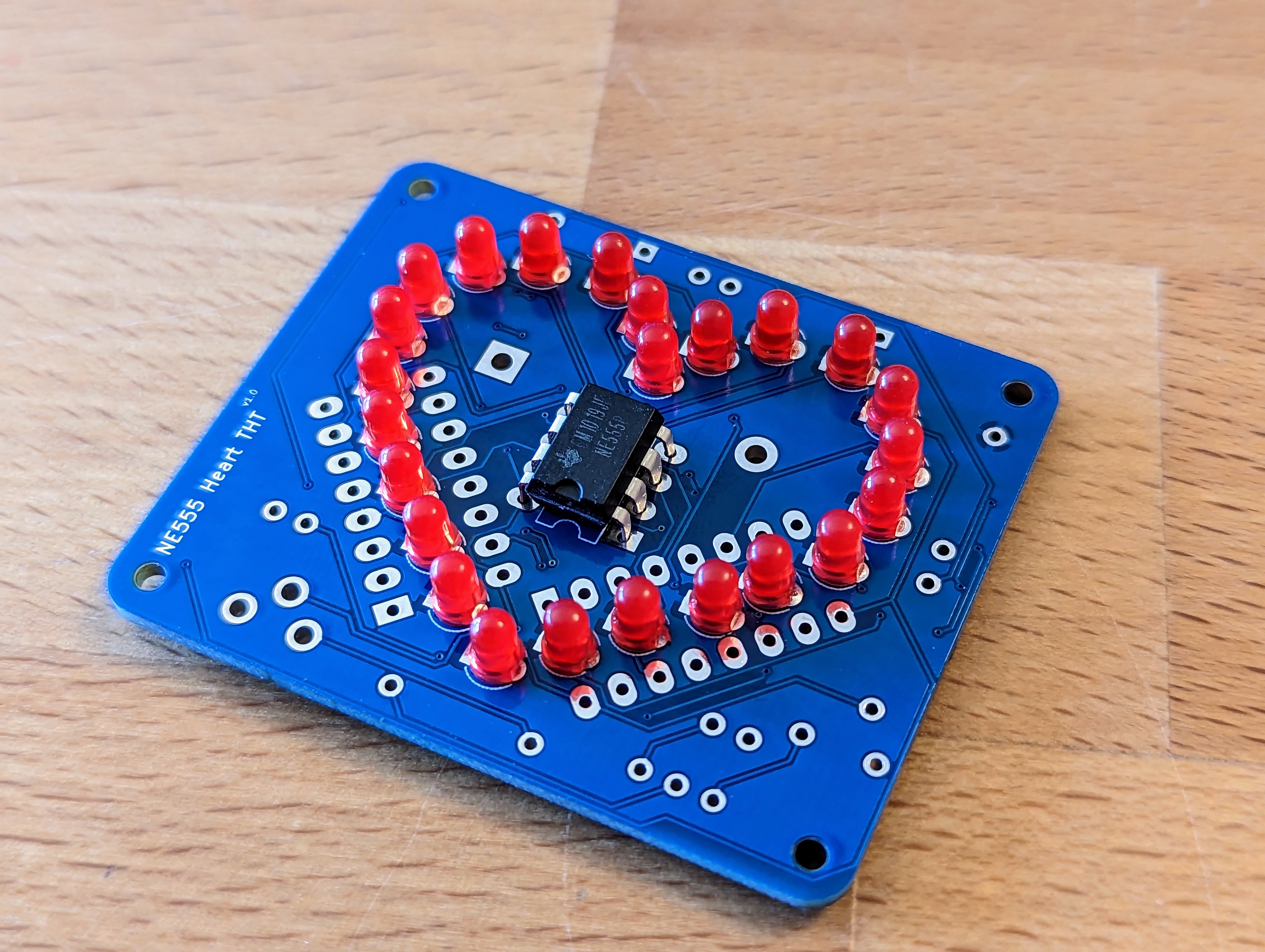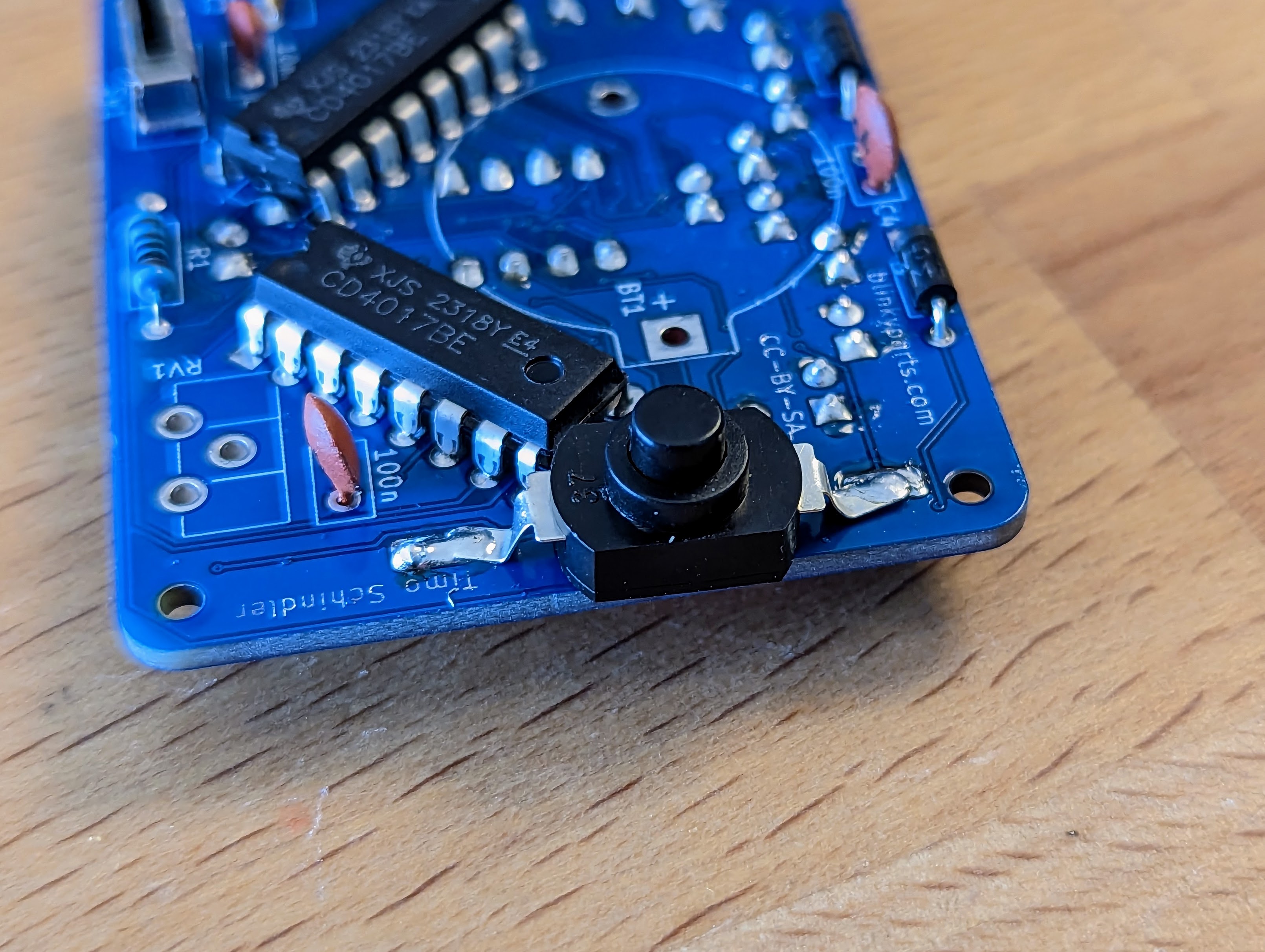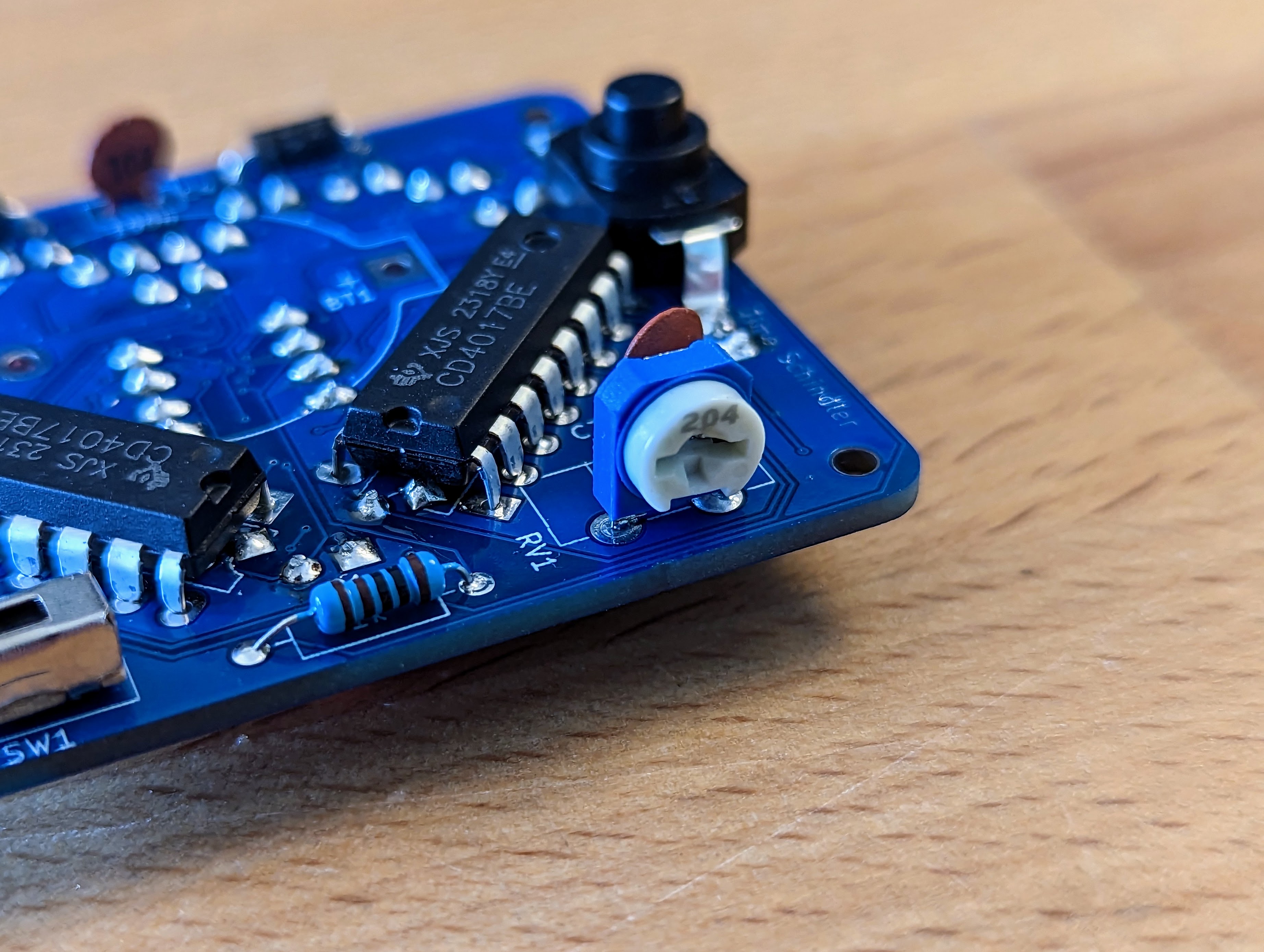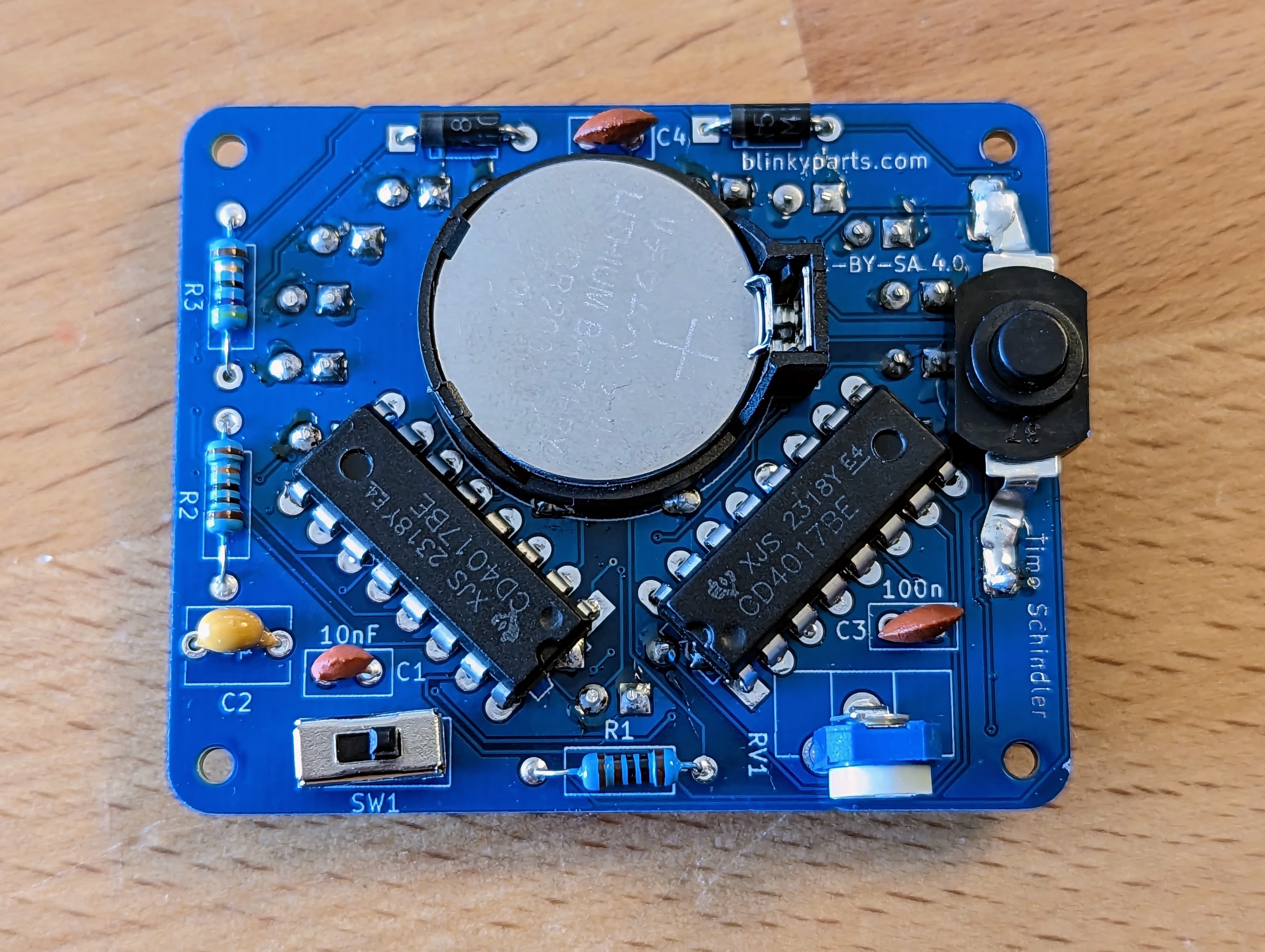 €9.99*
%
€10.42*
(4.13% saved)
Available, delivery time: 1-3 days
Product number:
blink237642
Product information "Heart THT - A special heart with a very special chip"
Hearts are always good! And this heart is a homage to a very special chip: the NE555, 50 years old and one of the most widely used chips in the world... Still is!
From mobile phones to blinker kits to satellites, this beautiful chip is used everywhere!

In this THT heart kit, the chip sits appropriately in the middle on the circuit board and drives the pulse of the heart. The heart itself consists of many red 3mm THT LEDs with a so-called tracking circuit. Two LEDs light up at the same time and follow each other... whether they will ever reach each other?

In addition, a switch on the back can be flipped to make the heart glow permanently. Of course, in the chaser version you can set the speed of the chase yourself with a potentiometer. Translated with www.DeepL.com/Translator (free version)
The best thing is: With this soldering kit, even beginners can easily solder a heart for themselves or as a gift. There are a few through-hole components to solder, and it looks like a lot of solder joints at first, but the kit is still relatively easy to solder if you follow our good illustrated instructions. You just have to follow a certain order, then soldering is no problem at all!

Target group
The electronic soldering kit is designed for beginners. Adults and children alike can have fun with the THT Heart soldering kit, although you should not let children solder alone. Relatively large components are used, which make it easy to learn how to solder. This is also possible for absolute beginners in a reasonable amount of time. And the shape? Of course, you must have soldered a heart for yourself or your loved ones at some point in your life. It's best to order one or two at the same time, because as you can imagine, the heart is a popular gift for friends, partners or children.

The components in the NE555 heart soldering kit

Our kits always contain all the components you need for soldering. Unfortunately we cannot send you the batteries. However, you can get them from DIY stores and larger supermarkets (more on this below under "Tools and accessories"). The soldering kit includes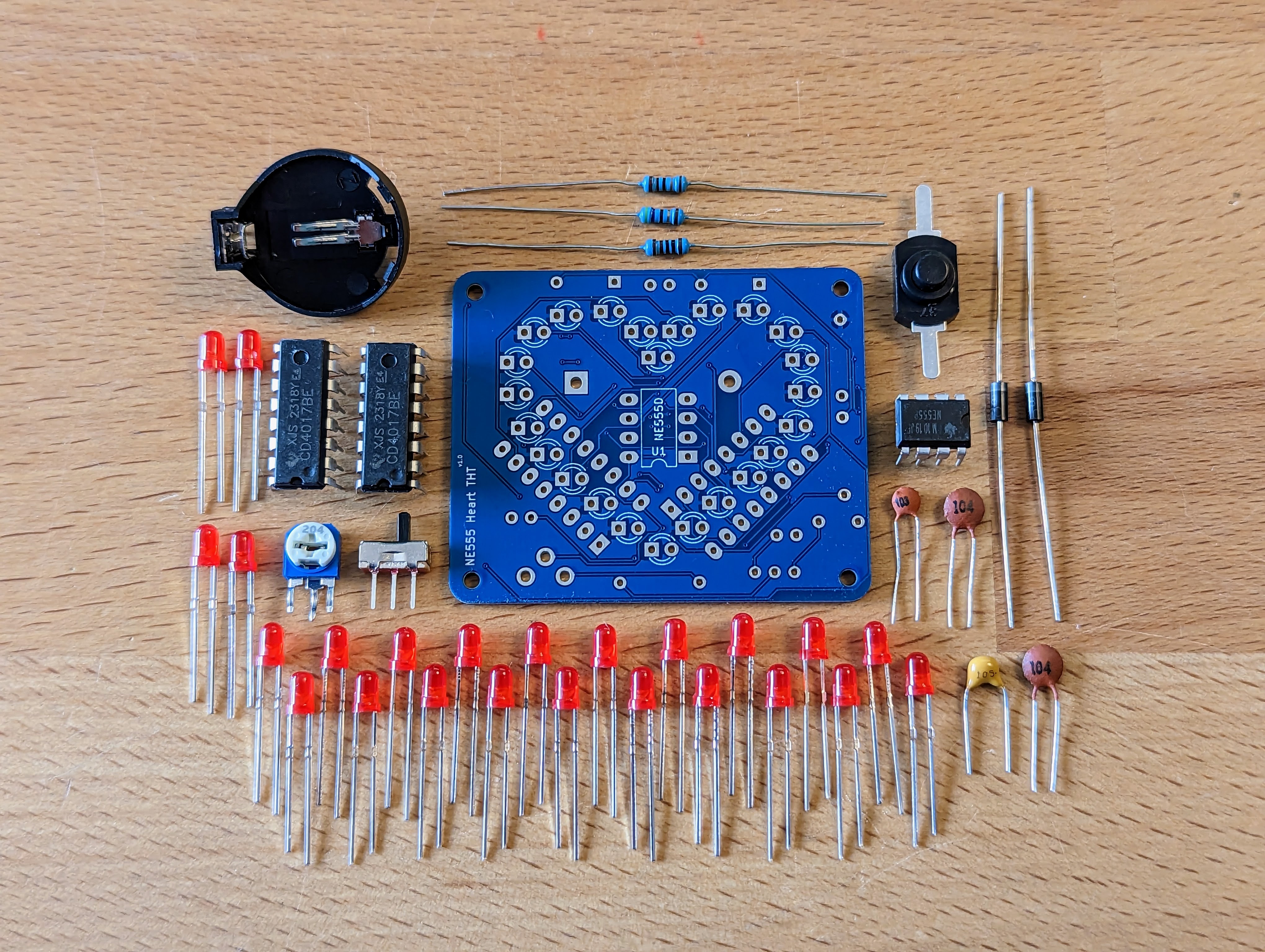 The circuit boards
The circuit boards are the heart of the kit. They form the outline and the space to solder all the components. The circuit board is made of fibreglass material which is coated with a gold alloy. A multi-coloured lacquer layer is applied on top.

The NE555
On the board there is one smaller and two larger chips. The smaller chip is an NE555 that acts as a bistable flip-flop to provide the necessary clock. The two CD4017s (the larger chips) then dutifully count through all the LEDs and ensure that they light up.

The LEDs and the other chicken food

On the front side, many red 3mm THT LEDs are put through the board and soldered on. Even when switched off, this gives you a wonderful heart. But as soon as the circuit is powered up and switched on, everyone's eyes get big! Apart from that, there are some switches, slide switches and some chicken feed, i.e. other components.
The battery holder
What would a circuit be without power. Power is provided by a CR2032 battery that is securely fastened in a battery holder. The circuit itself and also the LEDs need relatively little power, so you can run the heart for a very long time with one CR2032.

One push switch and several slide switches
Of course, there are also a couple of switches included! The push switch is easy to operate and therefore ideal for children (and adult hands). The switch locks in place and stays in the position (on or off) you want the switch to be in. A great perceptible "click" provides haptic and acoustic comfort. A slide switch sort for continuous lighting or chase LED.
Tools needed
To light up the NE555 heart, you will need to get some batteries from a DIY store or a large supermarket/shop.

Also, an electric side cutter is very helpful for this kit :)
Instructions and help
To make it easy for you to solder the kit, we have put together detailed instructions with lots of pictures and individual steps for each of our kits. There you will be guided step by step through the assembly and there are many tips and tricks on how to solder correctly. For the majority of our soldering kits there are also interactive circuits with the names of the components and the tracks. All instructions are available in German and English.
For environmental reasons we do not print our instructions. In fact, it is better to view them on screen, as you can then zoom into the high-resolution photos to see details. On each kit you will find a QR code or link to the instructions.
Just click on "DE" or "EN" for the right kit and you can download a PDF.
Lovingly packed for you by hand
All soldering kits are lovingly packed for you by hand in Germany. Unfortunately, it happens from time to time that a component is packed too much or too little. If something is too much: No problem! Keep the components and use them for your creations! If something is missing: No problem! Just send us an email and we will send you the missing parts.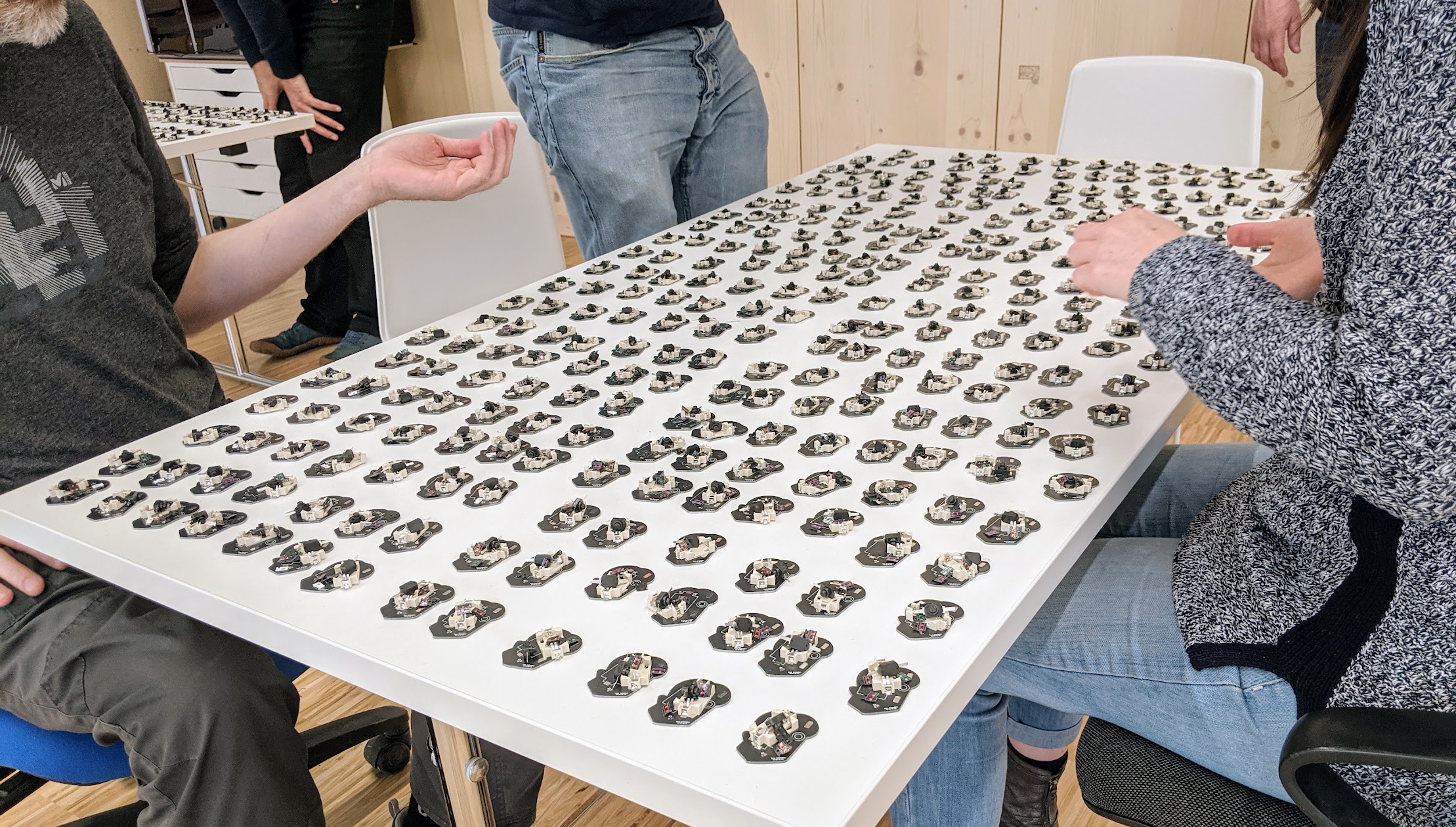 Show us your heart!

We at blinkyparts are super excited to find out what your heart soldering kit has become. A pin? A hair clip? Did you give your heart as a present? Share your photo with us at
Twitter/Mastodon: #SolderConnects
Instagram: #SolderConnects or follow us on @blinkyparts_com
Help others with your feedback
It is often difficult to judge whether a soldering kit is something for you. Help others by giving us a rating, a feedback. How did it work? What equipment did you have? What did you like most about it? How is your heart now? Just leave a review here on the product page under "Reviews".

Build Time:

1-2 Hours

Difficulty:

Easy

, Medium

Manual and iteractive board:

https://binary-kitchen.github.io/SolderingTutorial/

Needed batteries (not inclueded):

CR2032 coin cell / LIR2032 rechargeable coin cell

Target group:

Children

, Grownup

, Nerd