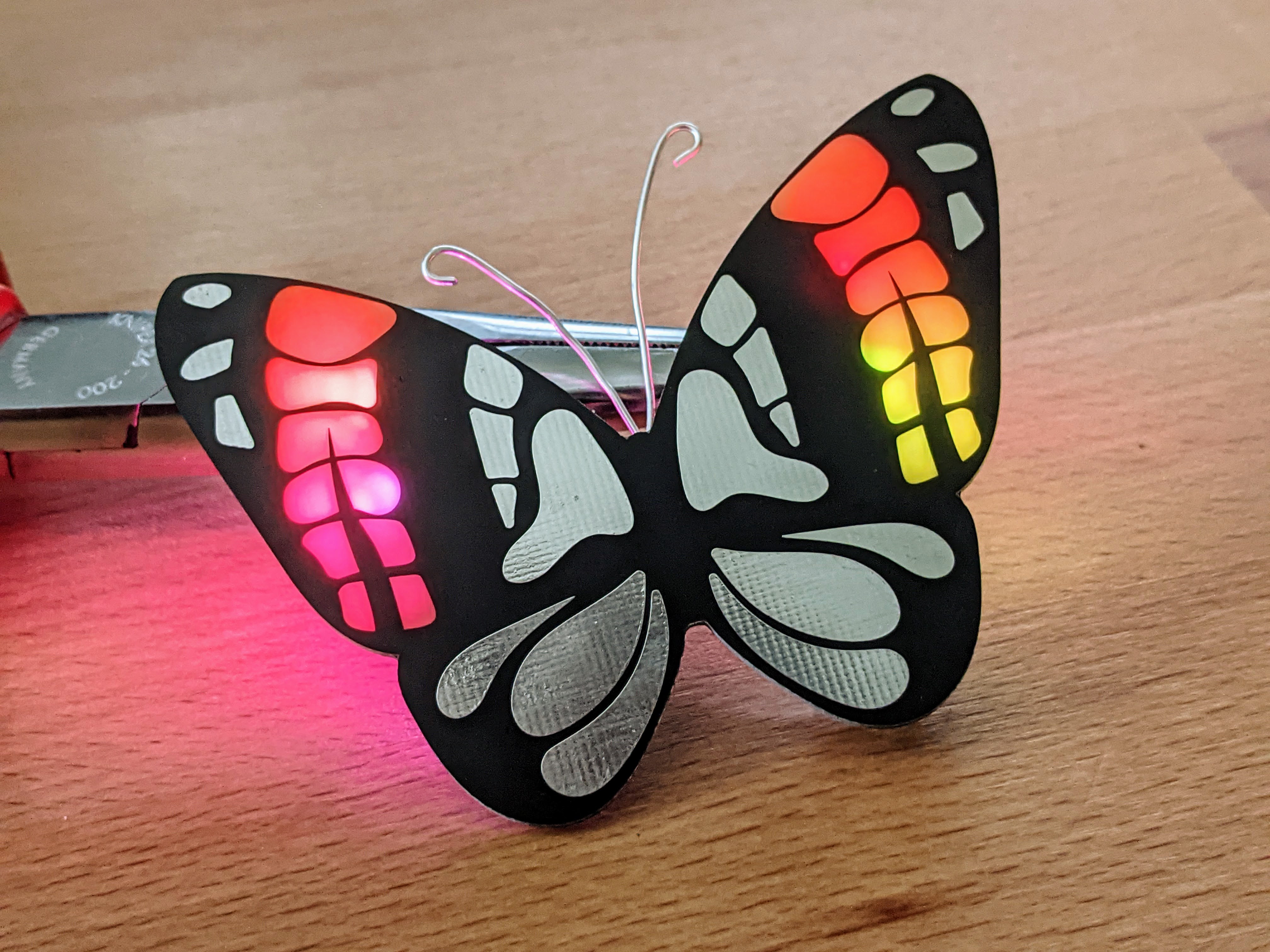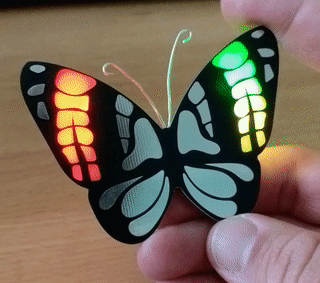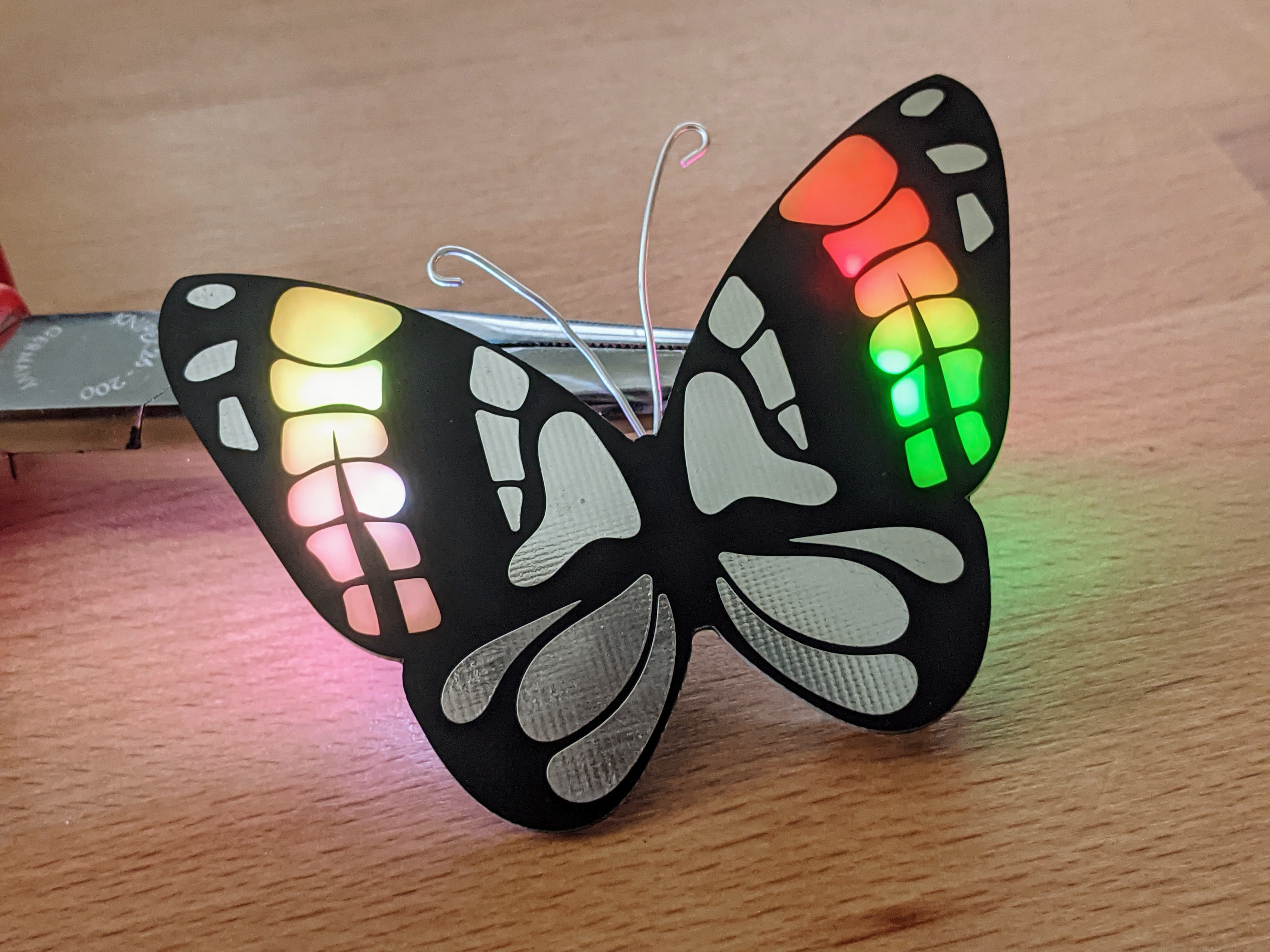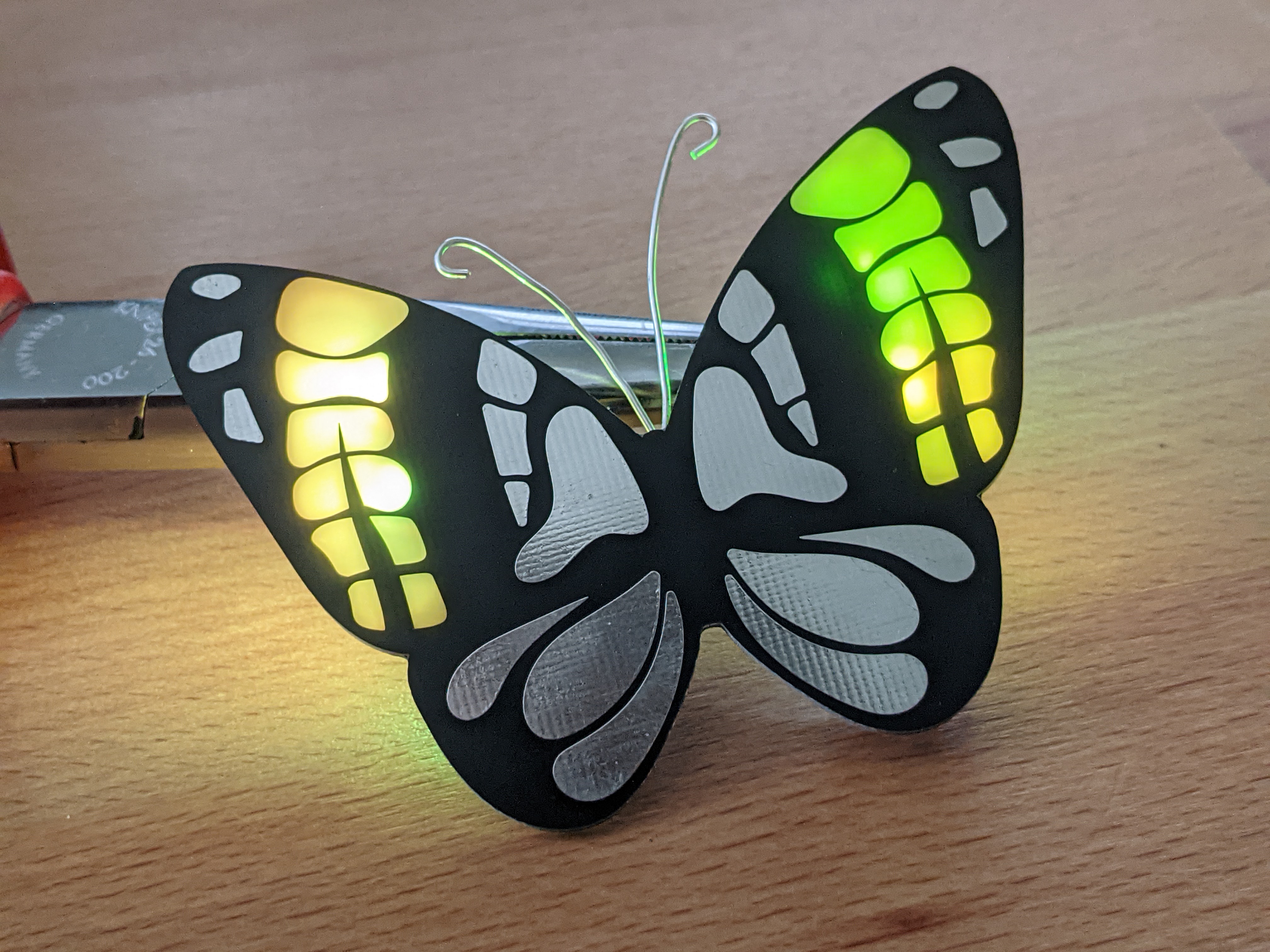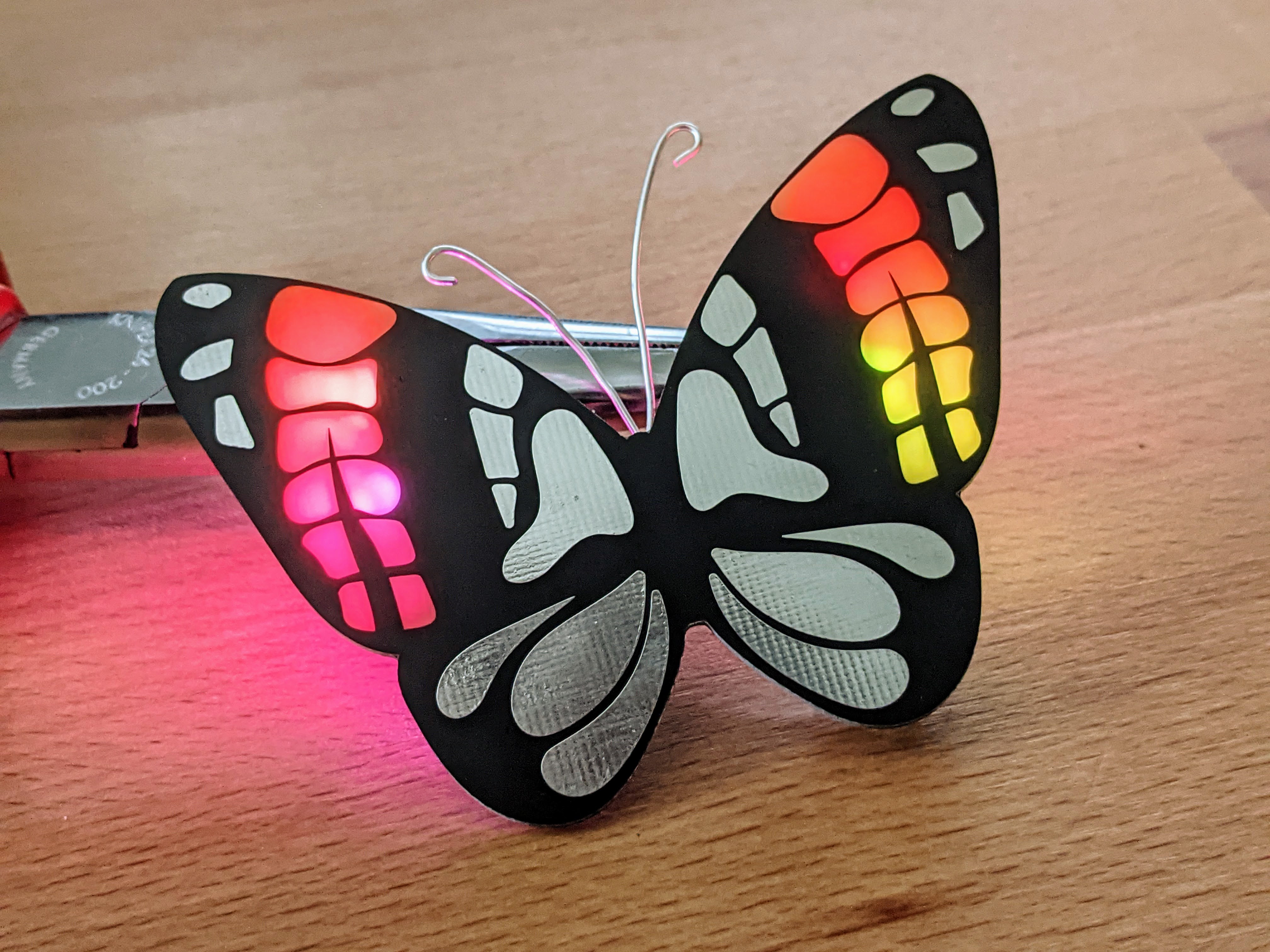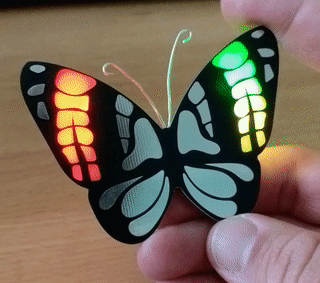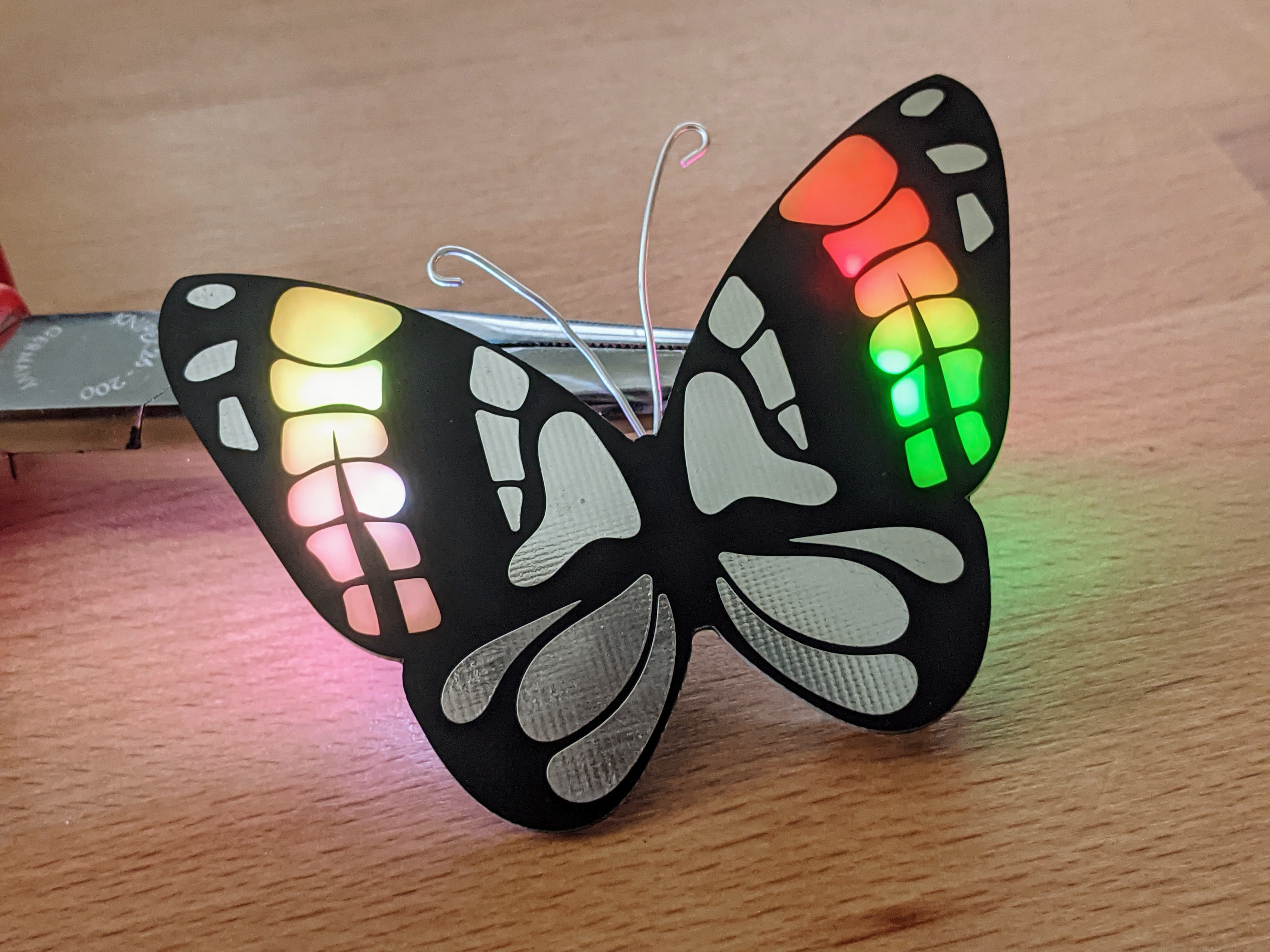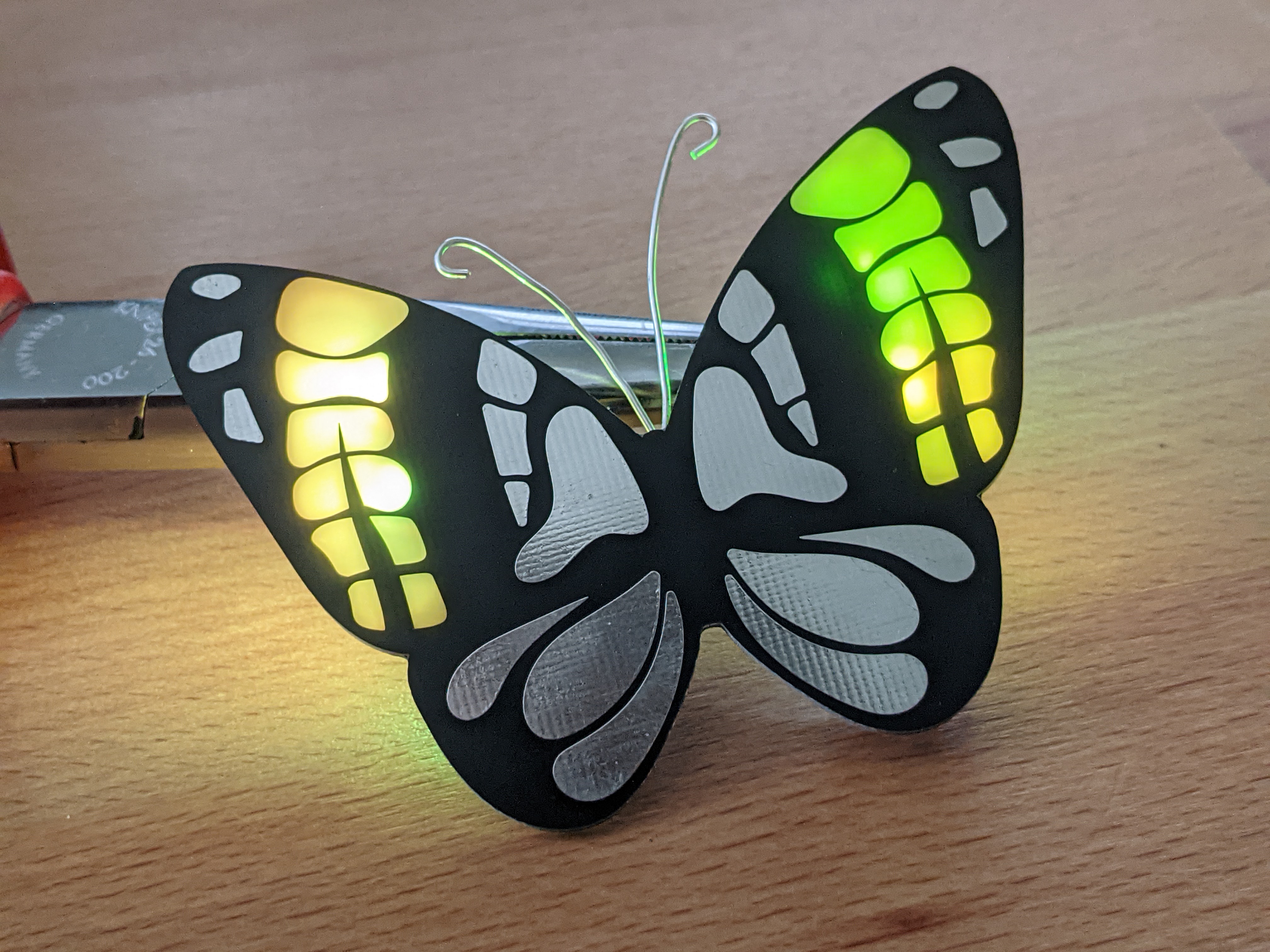 Available, delivery time 1-3 days
Product number:
blink232742
Product information "Rainbow butterfly: Beautiful necklace and simple soldering kit"
A beautiful butterfly whose wings shine silver and are illuminated from behind with multi-colored LEDs. If you press the button, the wings shine in all colors of the rainbow.
With this great soldering kit you can easily make a great necklace or brooch. On the back only 6 components must be soldered. A little unusual is only that the LEDs are THT, so through-hole components. They are soldered lying on the surface on the backside. We used this trick to have no holes on the front side. So the butterfly can shine in full glory without blemishes in many colors! All tricks are of course described in the instructions.

The kit comes with all the necessary components and PCB:
Board
4 rainbow RGB LEDs
Battery holder SMD CR2032
Switch
Build Time:

20-40 Minutes

Difficulty:

Easy

Manual and iteractive board:

https://binary-kitchen.github.io/SolderingTutorial/

Needed batteries (not inclueded):

CR2032 coin cell / LIR2032 rechargeable coin cell

Target group:

Children

, Grownup

, Nerd