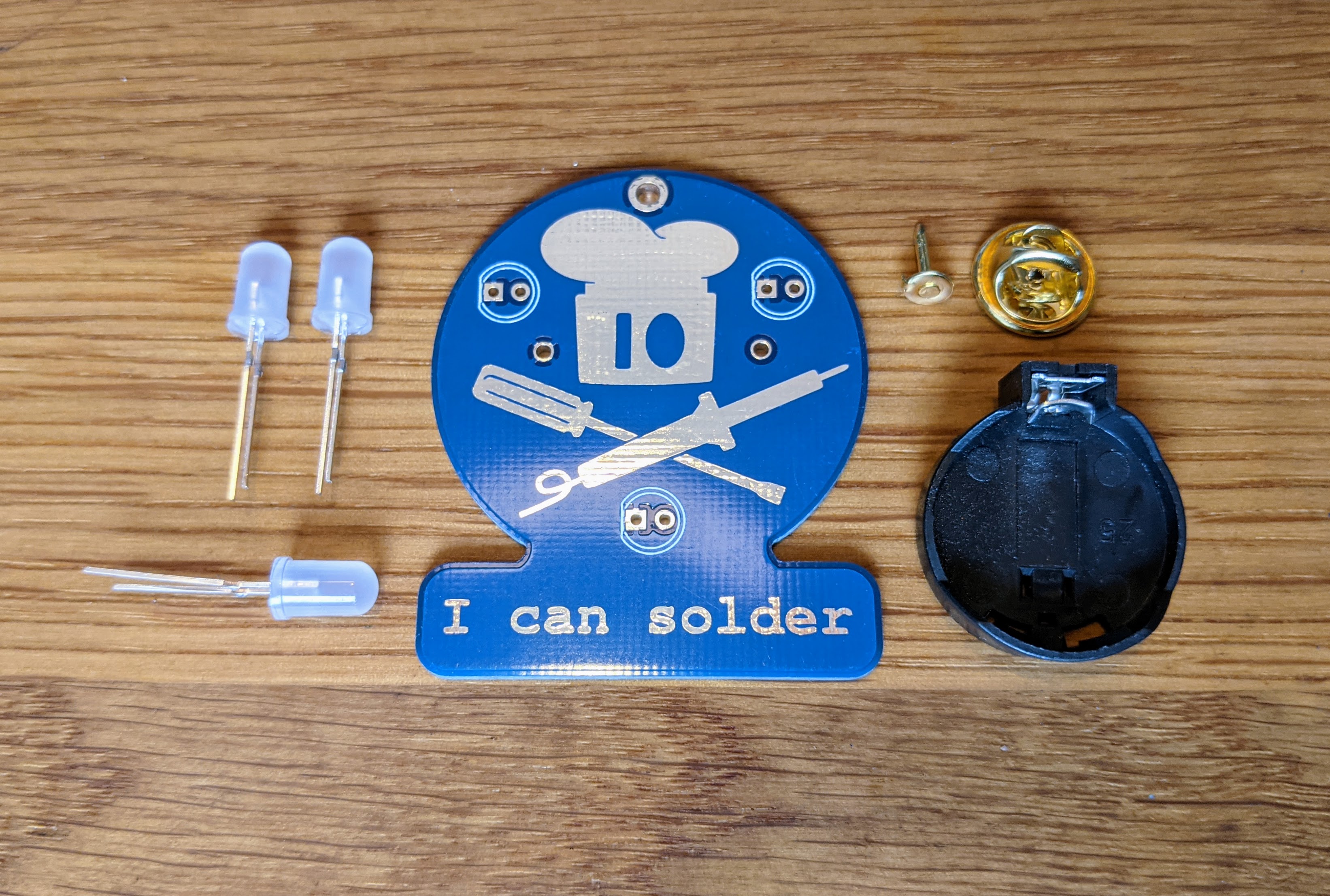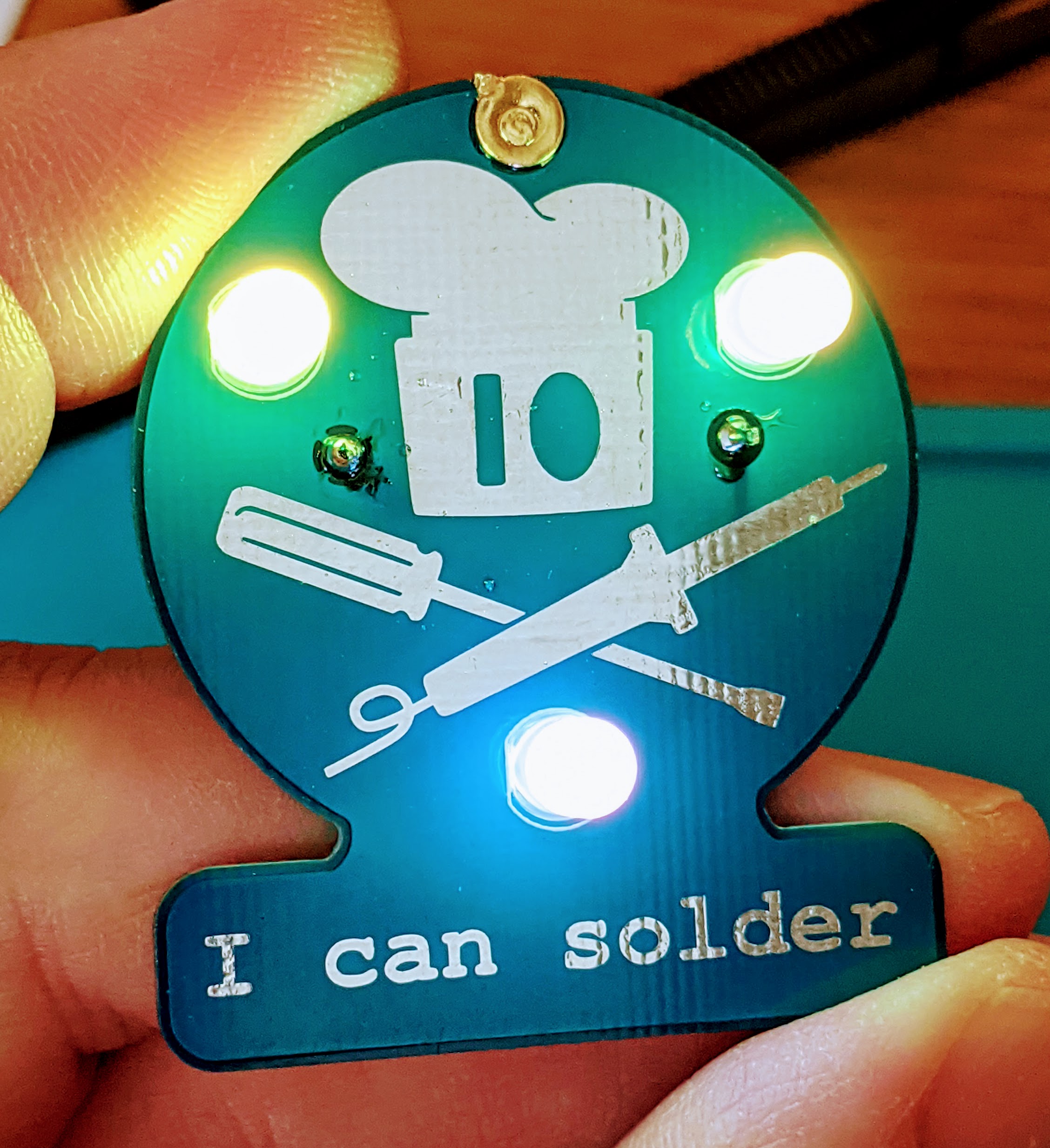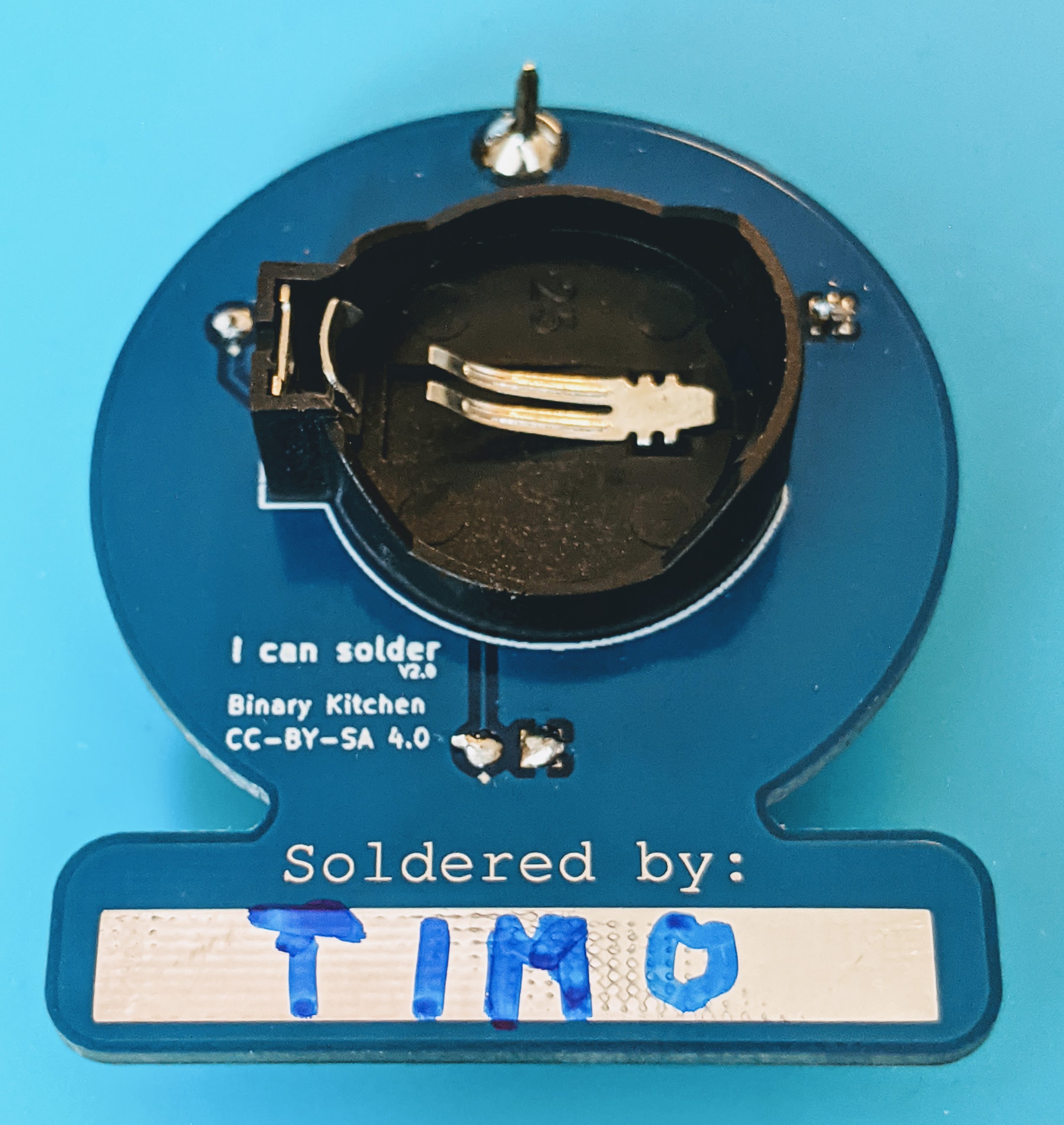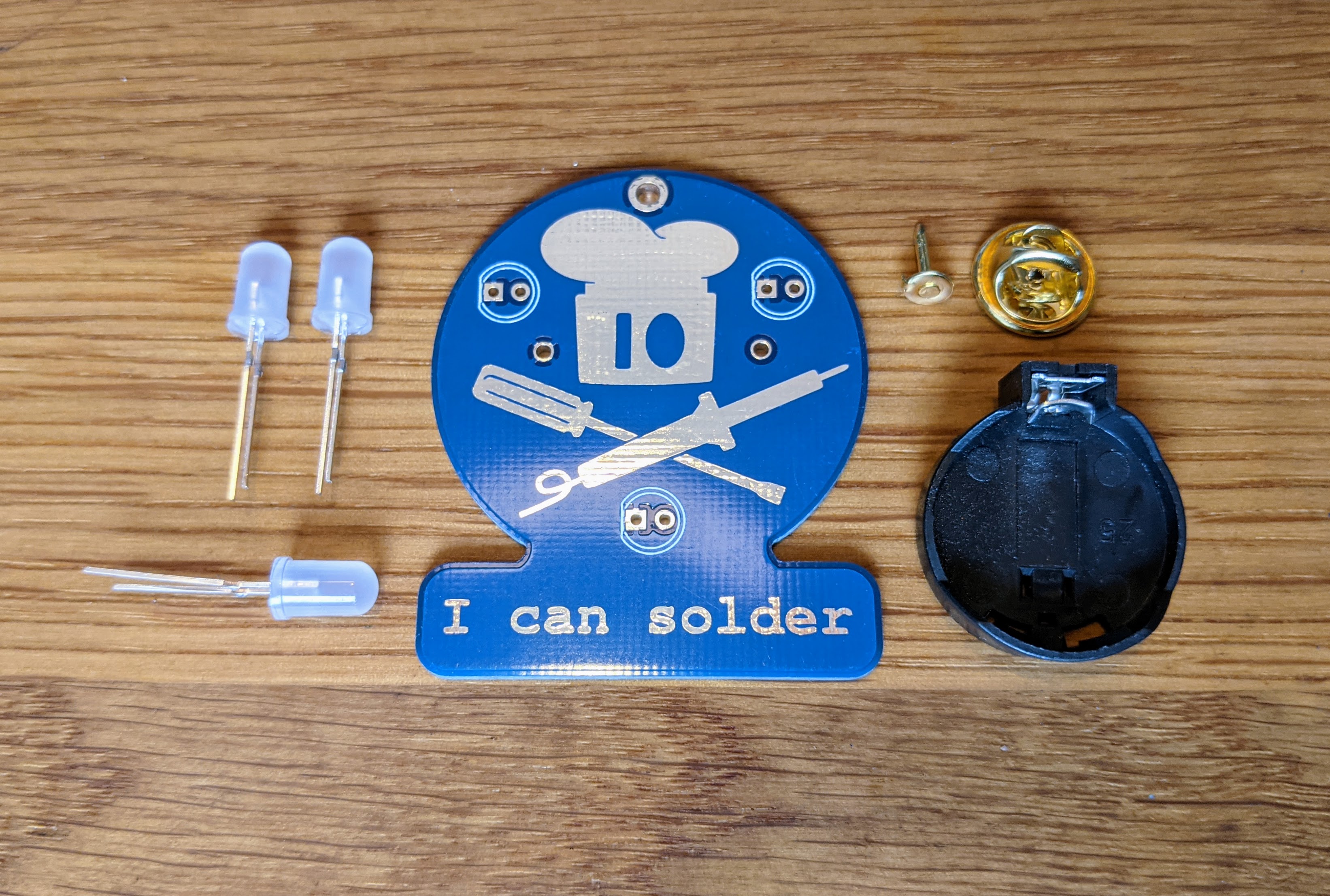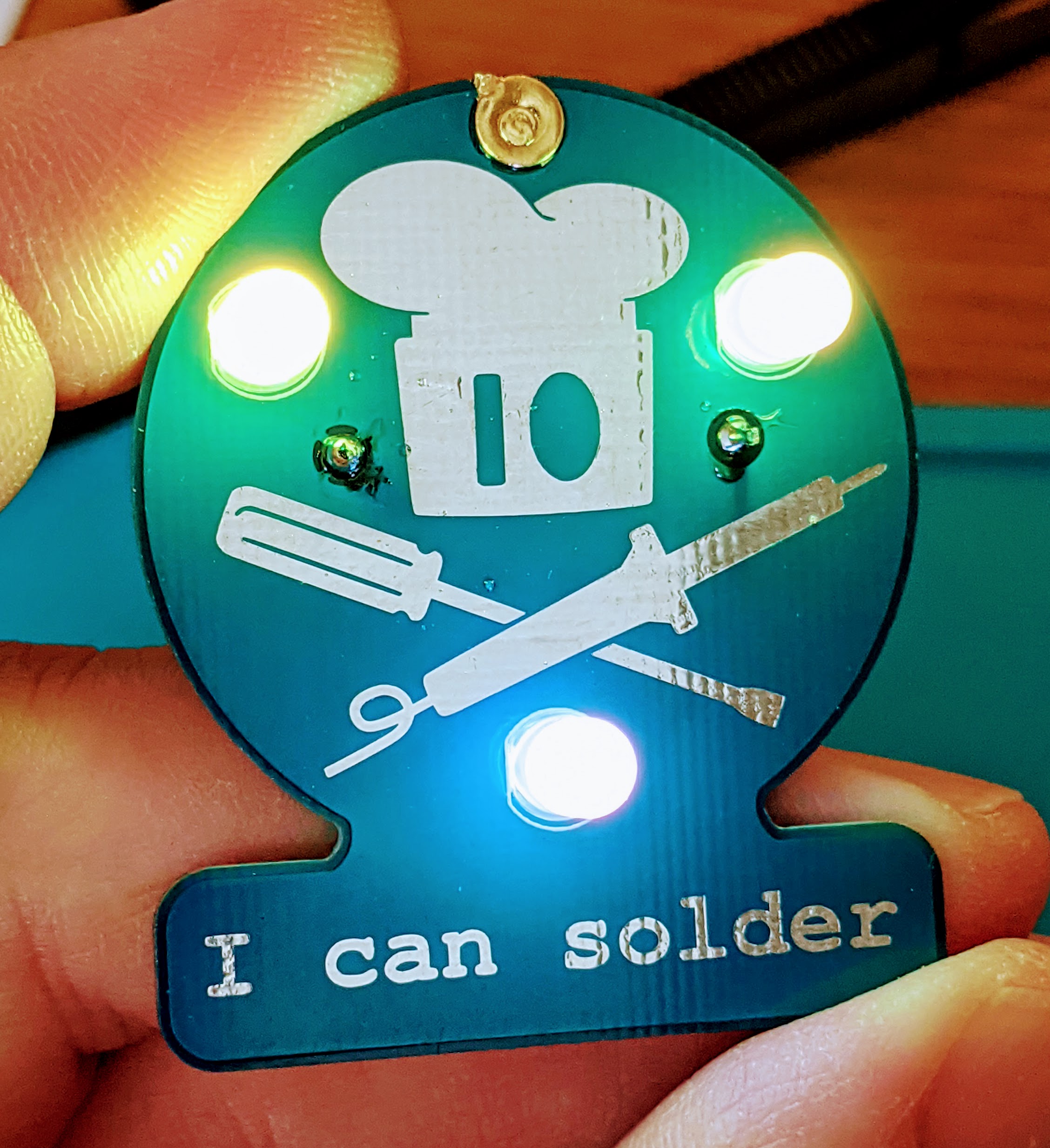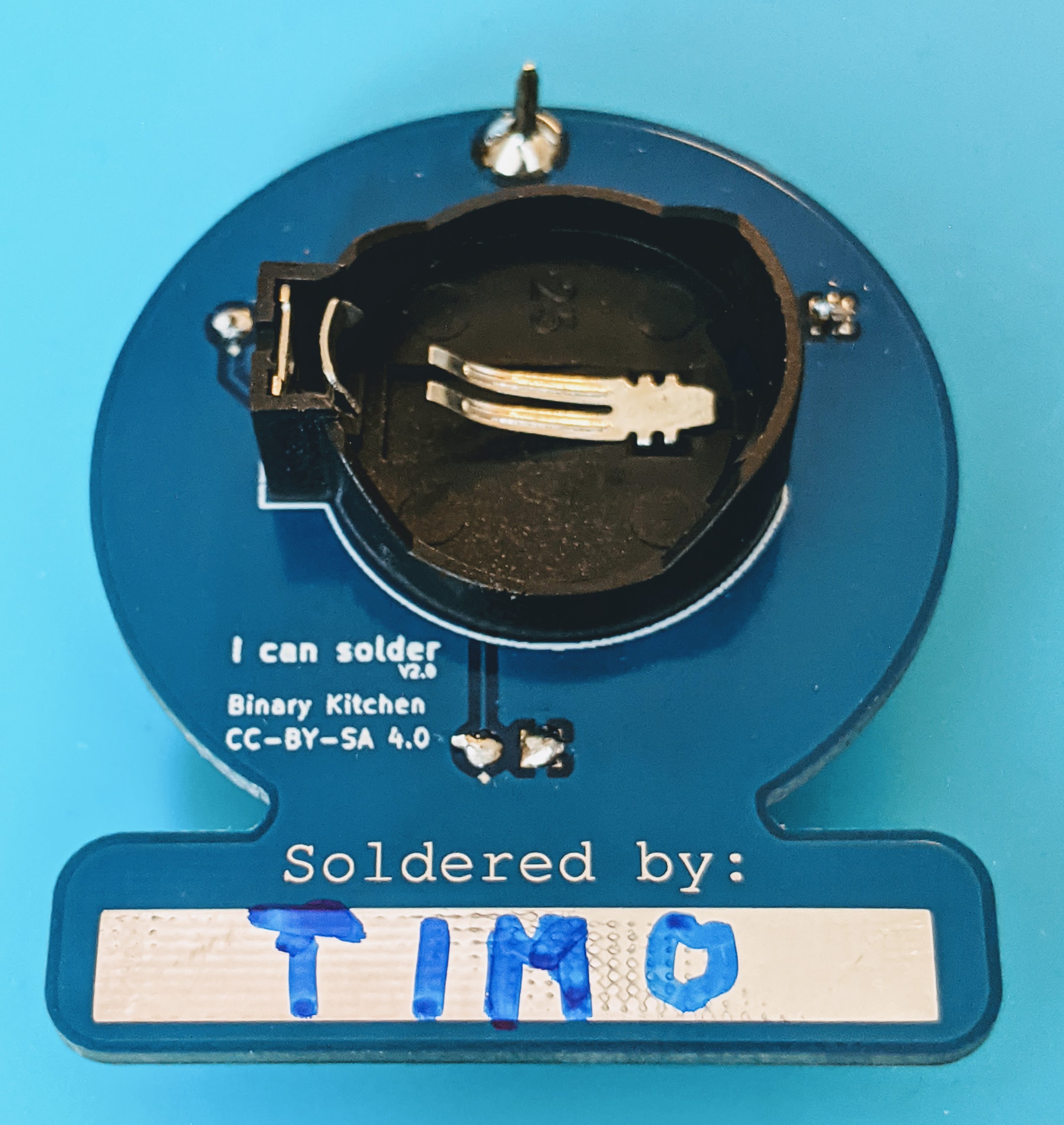 Available, delivery time: 1-3 days
Product number:
blink232842
Product information "I can solder - This first soldering kit is suitable for everyone"
A beautifully simple kit. This kit is specially designed for soldering beginners. With it you can learn very easily how to use the soldering iron. On the front of the medal-shaped board is the logo of the Binary Kitchen e.V. (a chef's hat with a crossed screwdriver and soldering iron) and the inscription "I can solder". Three rainbow LEDs illuminate the board. There is also a battery holder and a pin on the back.
After you have finished soldering the kit, you can proudly pin the medal to your chest!
For the kit, THT components were used, i.e. components to be inserted and soldered. Only 9 soldering points have to be done and the kit is ready. Simply fast and almost always a success!
Of course, we have for the kit a meaningful step-by-step instructions!
The kit comes with all the necessary components and PCB:
Board
3 rainbow RGB LEDs
Battery holder THT CR2032
Build Time:

20-40 Minutes

Difficulty:

Easy

Manual and iteractive board:

https://binary-kitchen.github.io/SolderingTutorial/

Needed batteries (not inclueded):

CR2032 coin cell / LIR2032 rechargeable coin cell

Target group:

Children

, Grownup