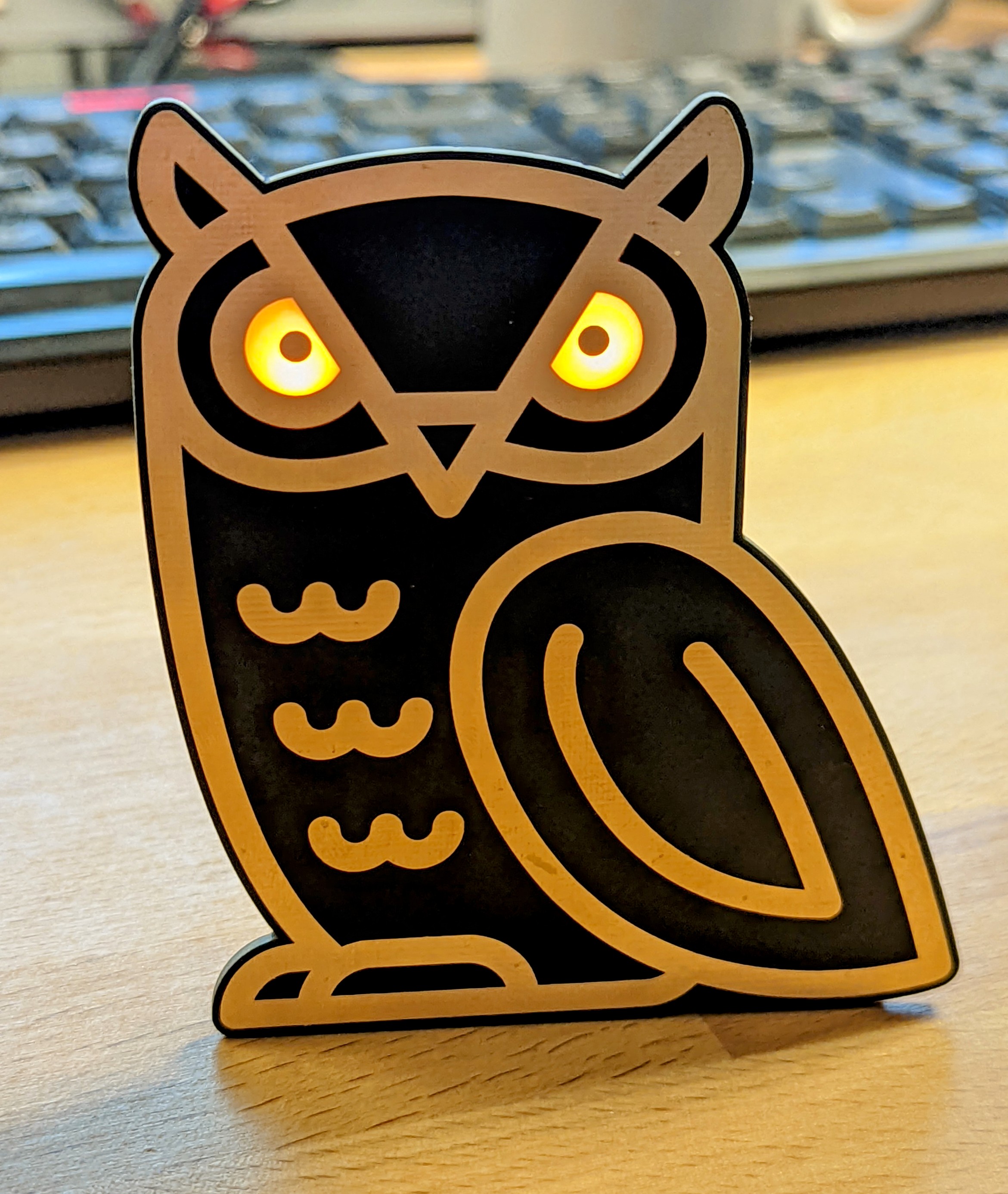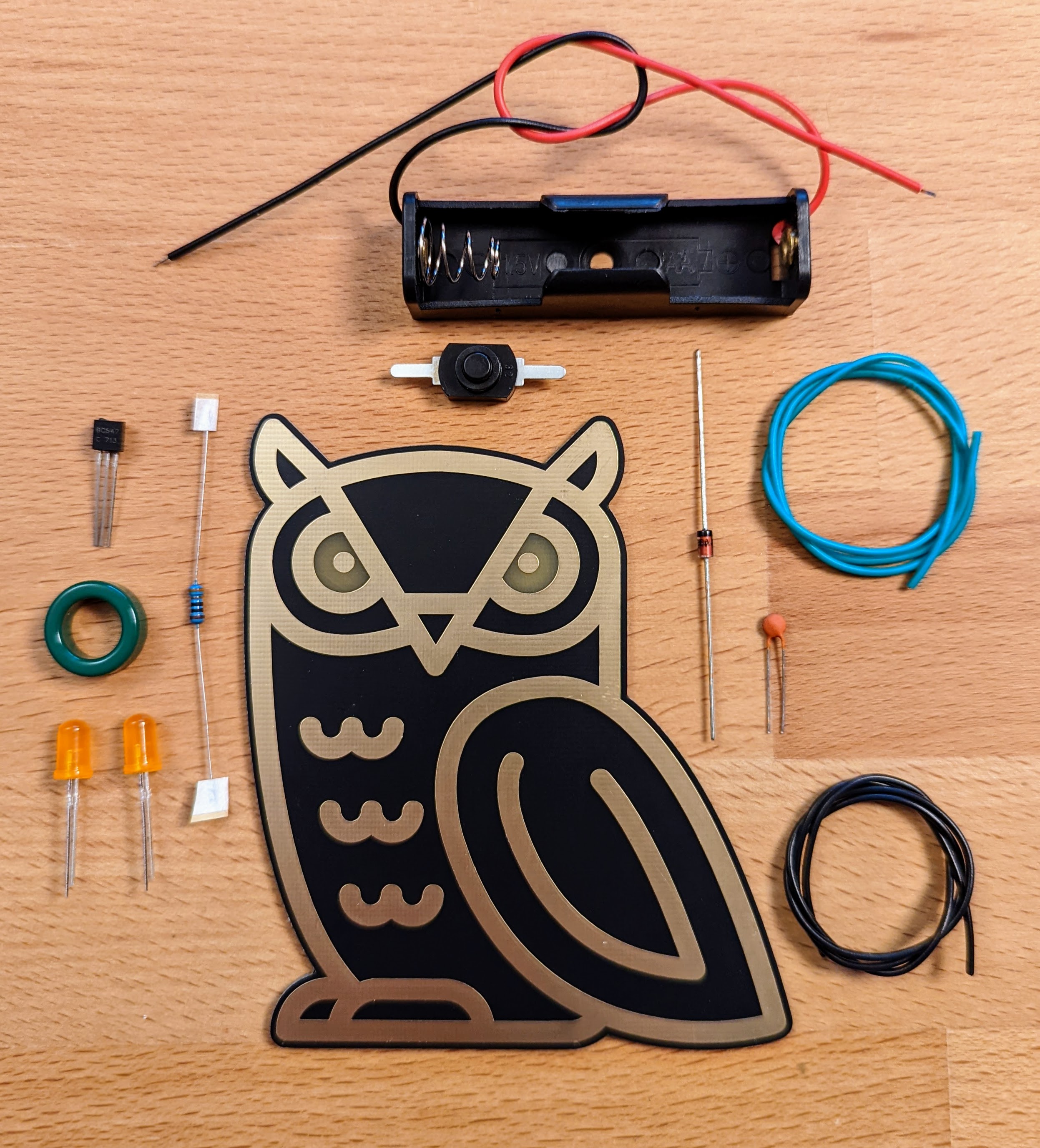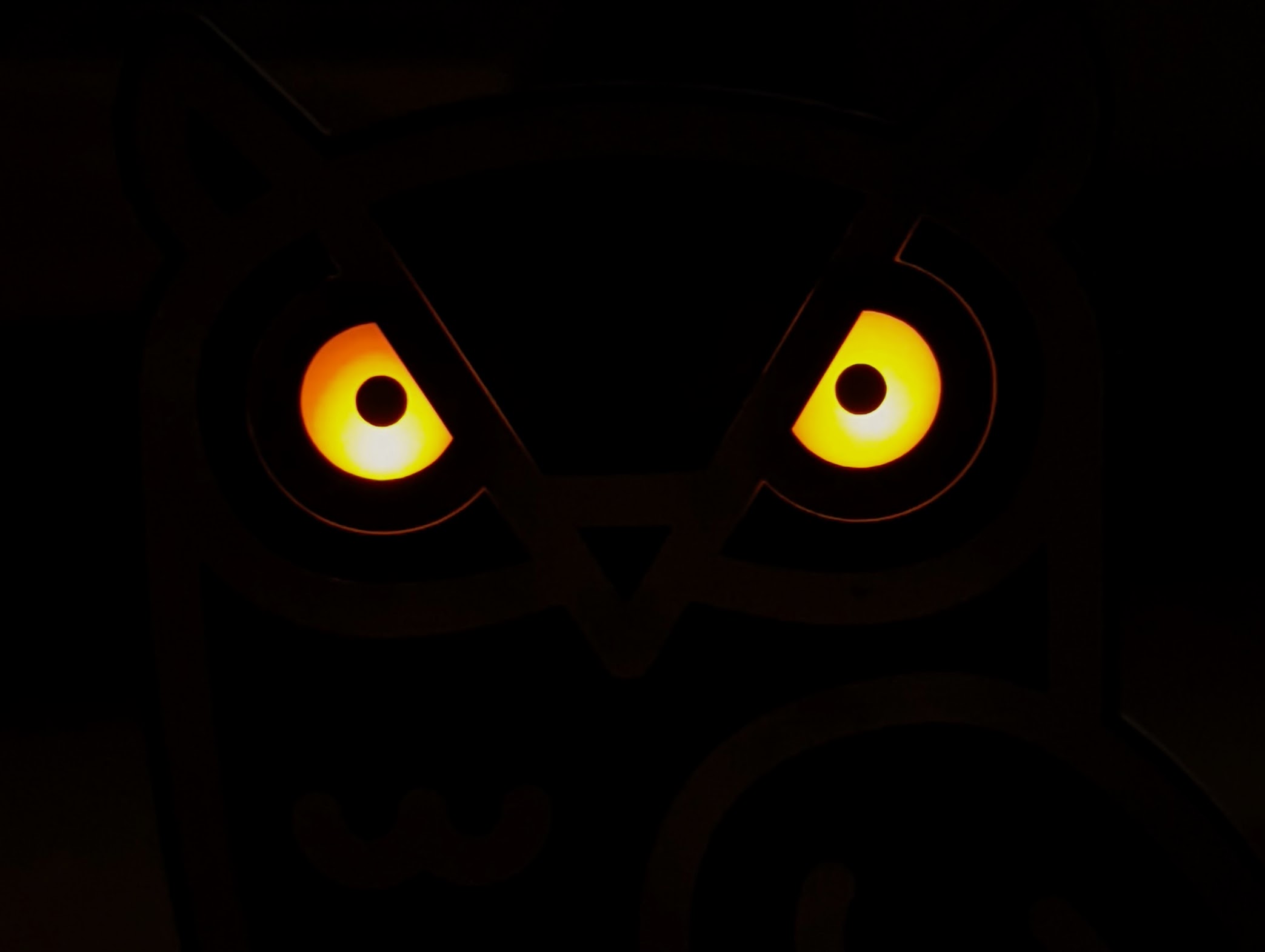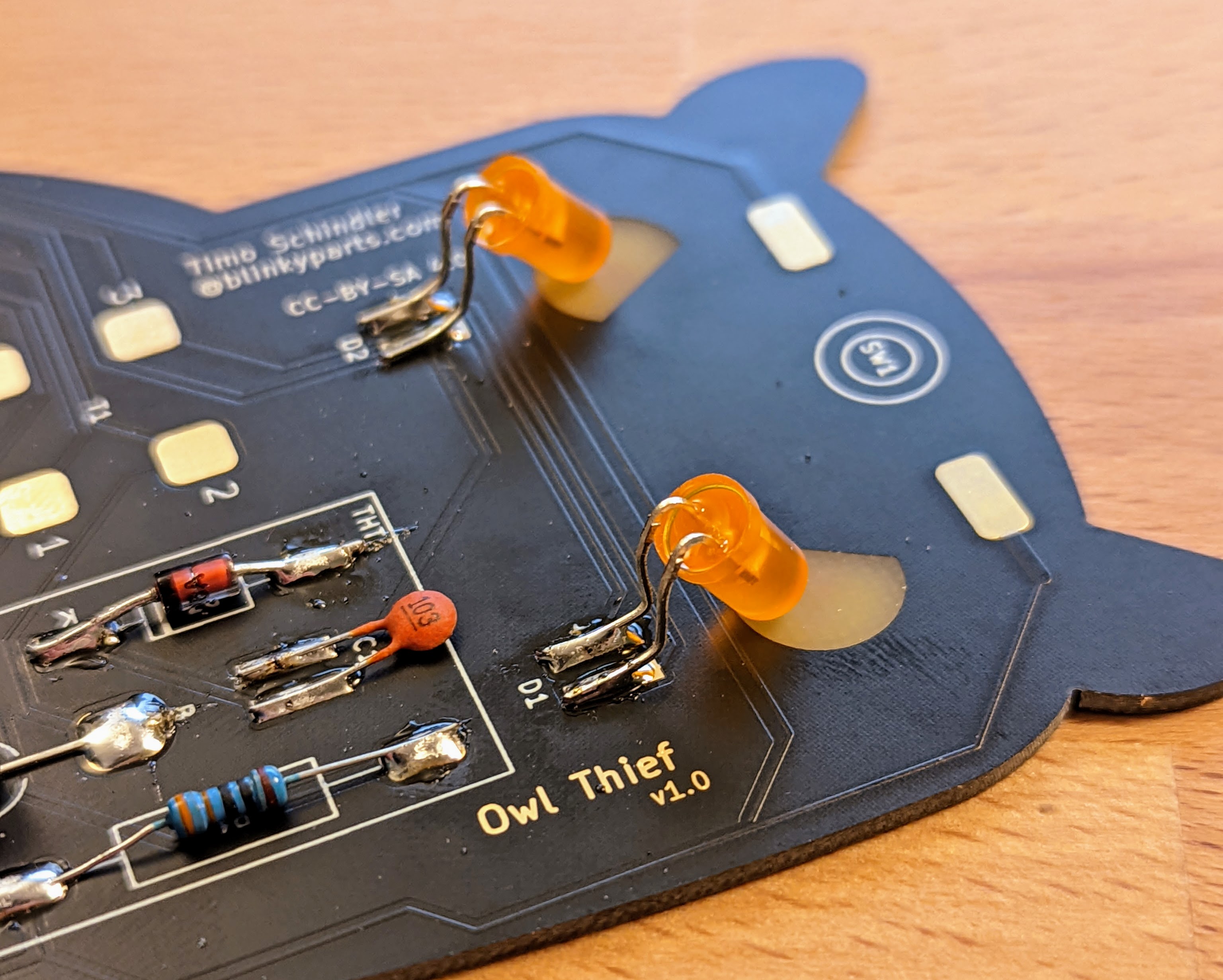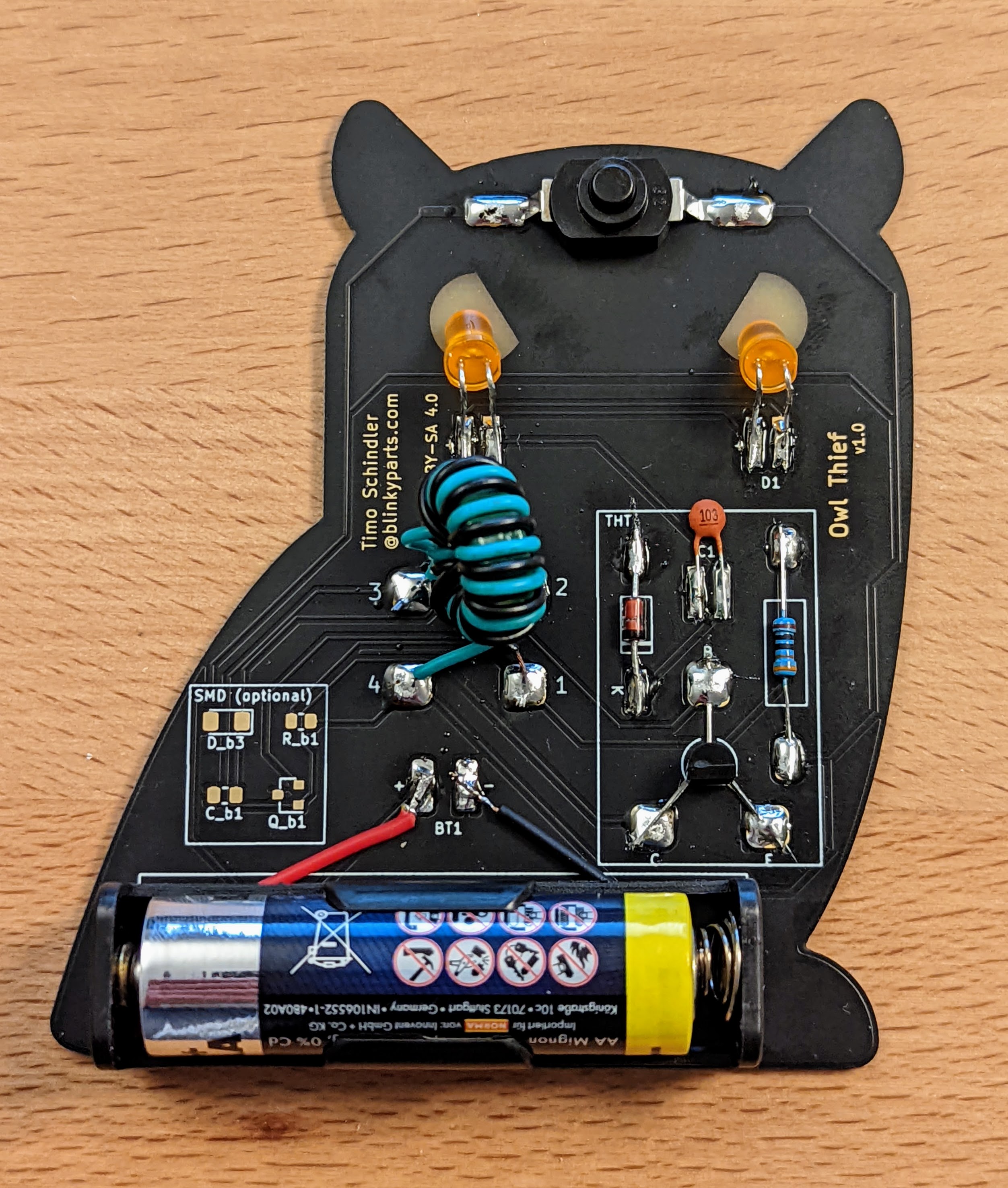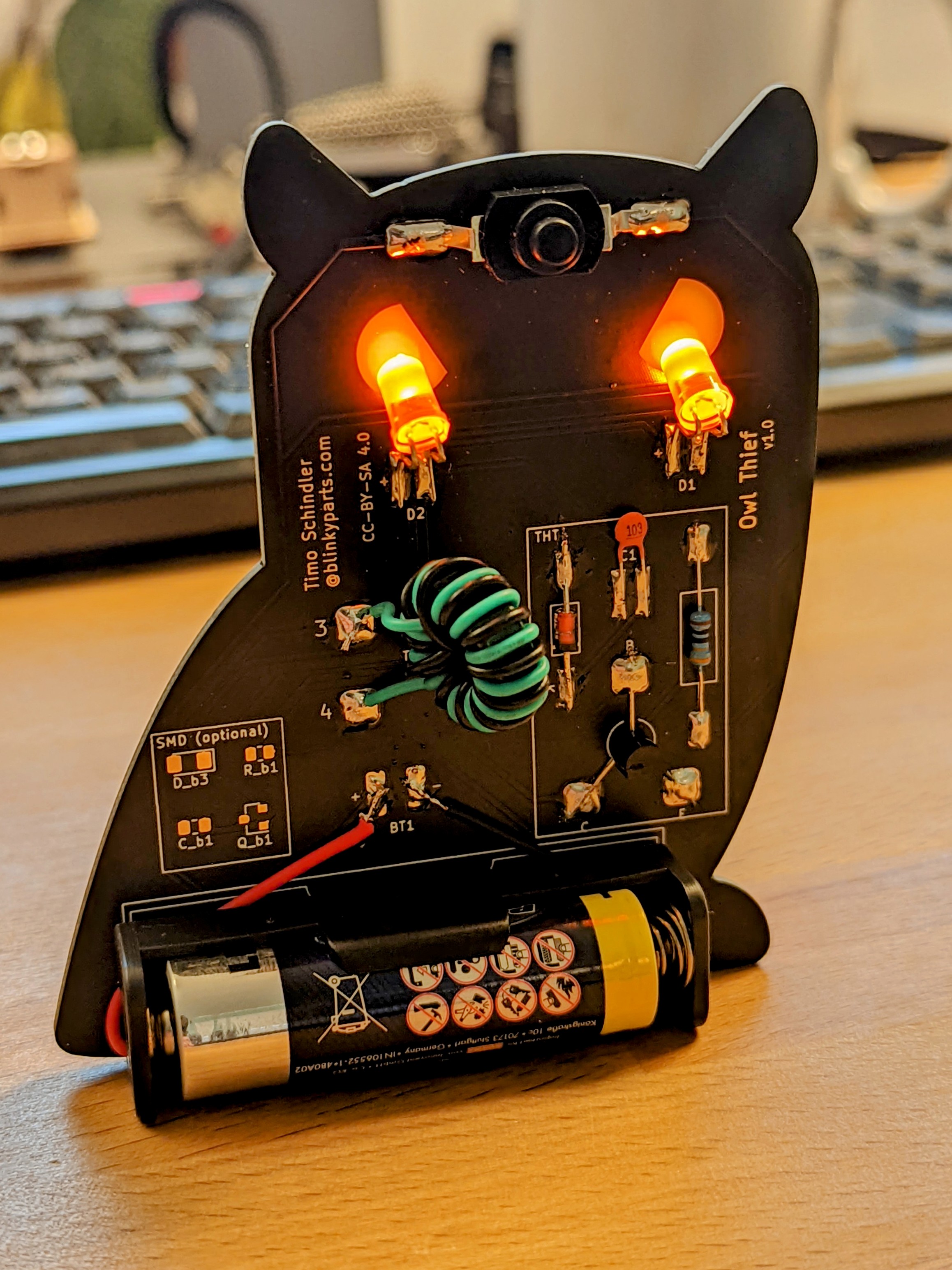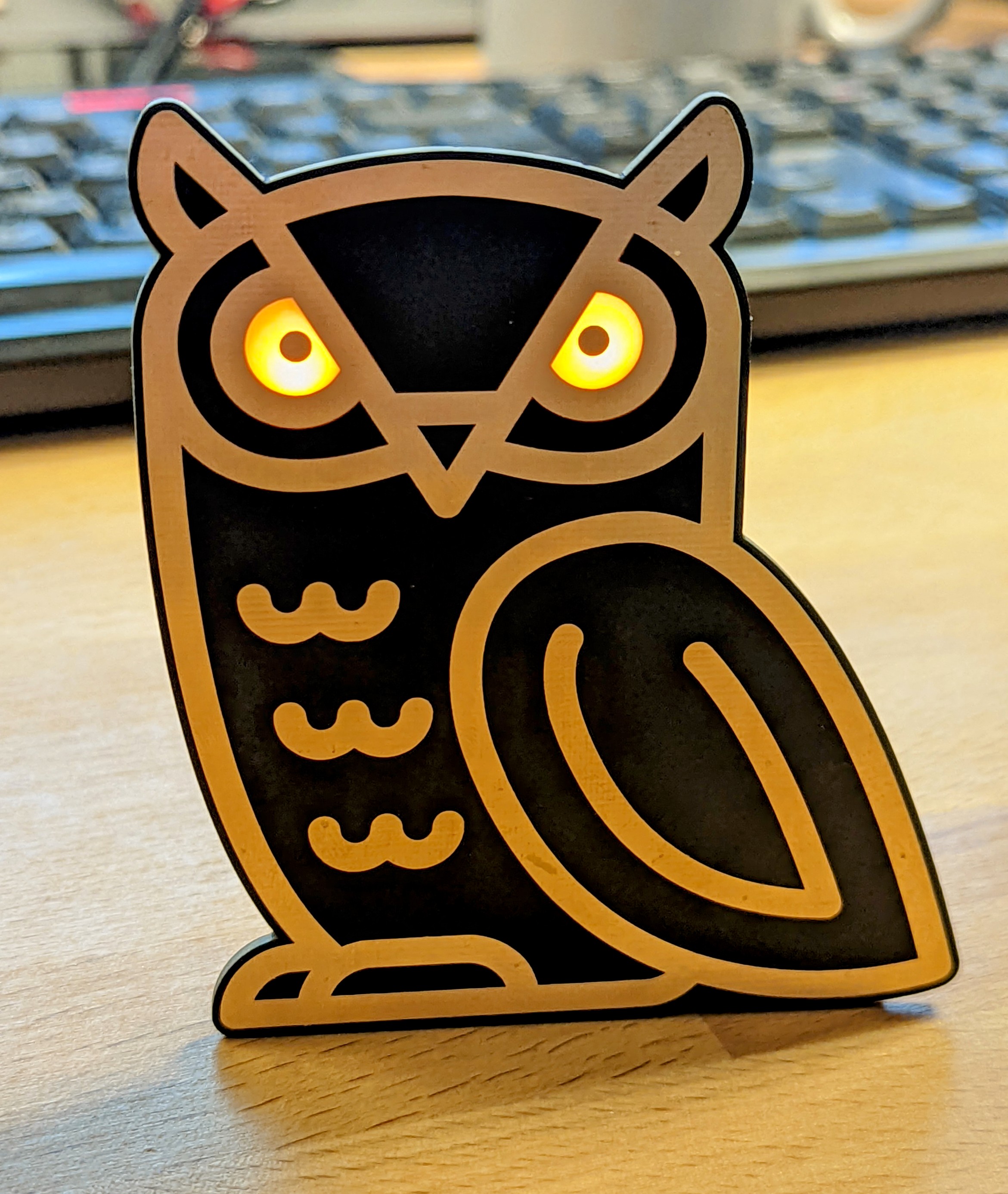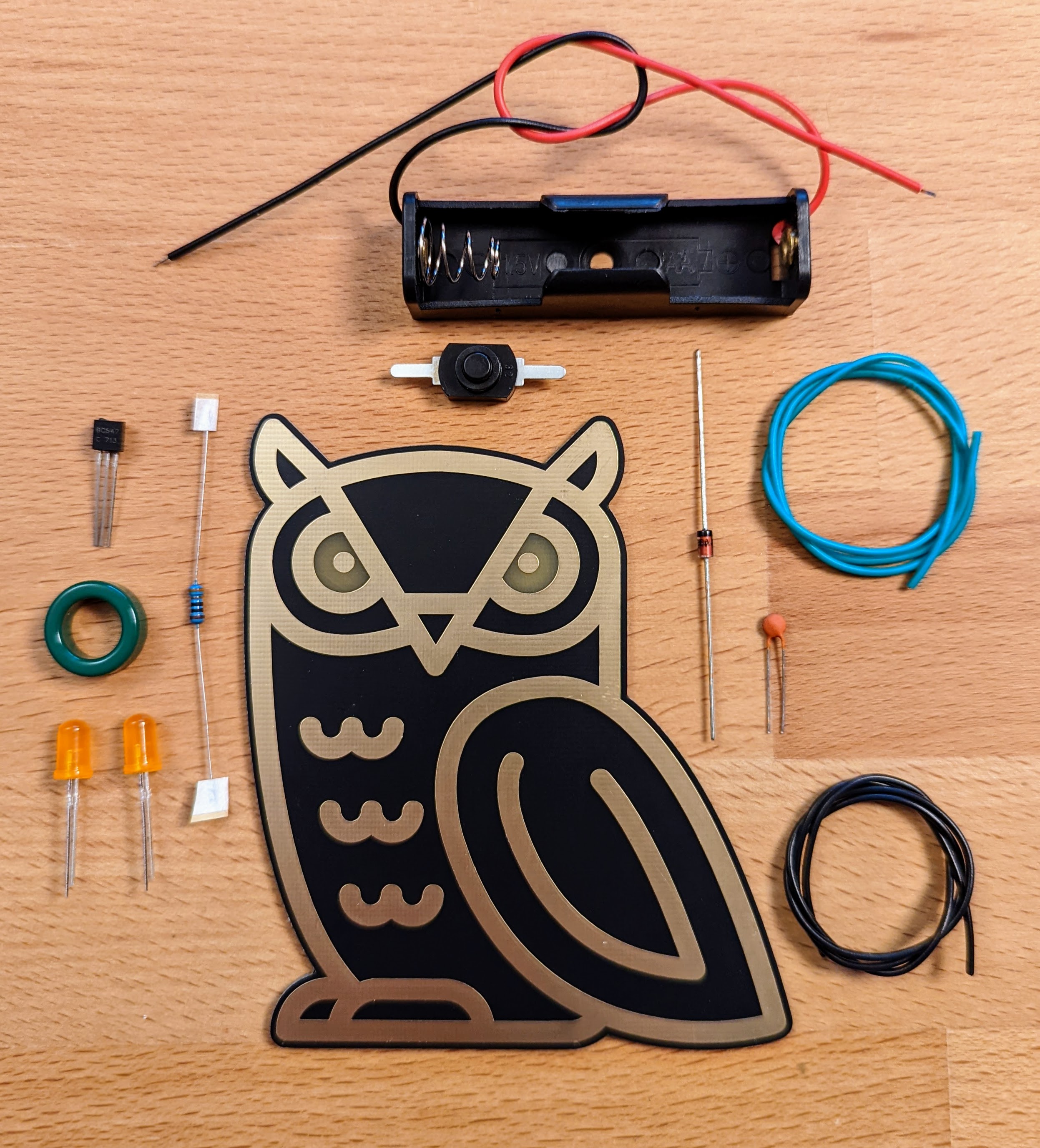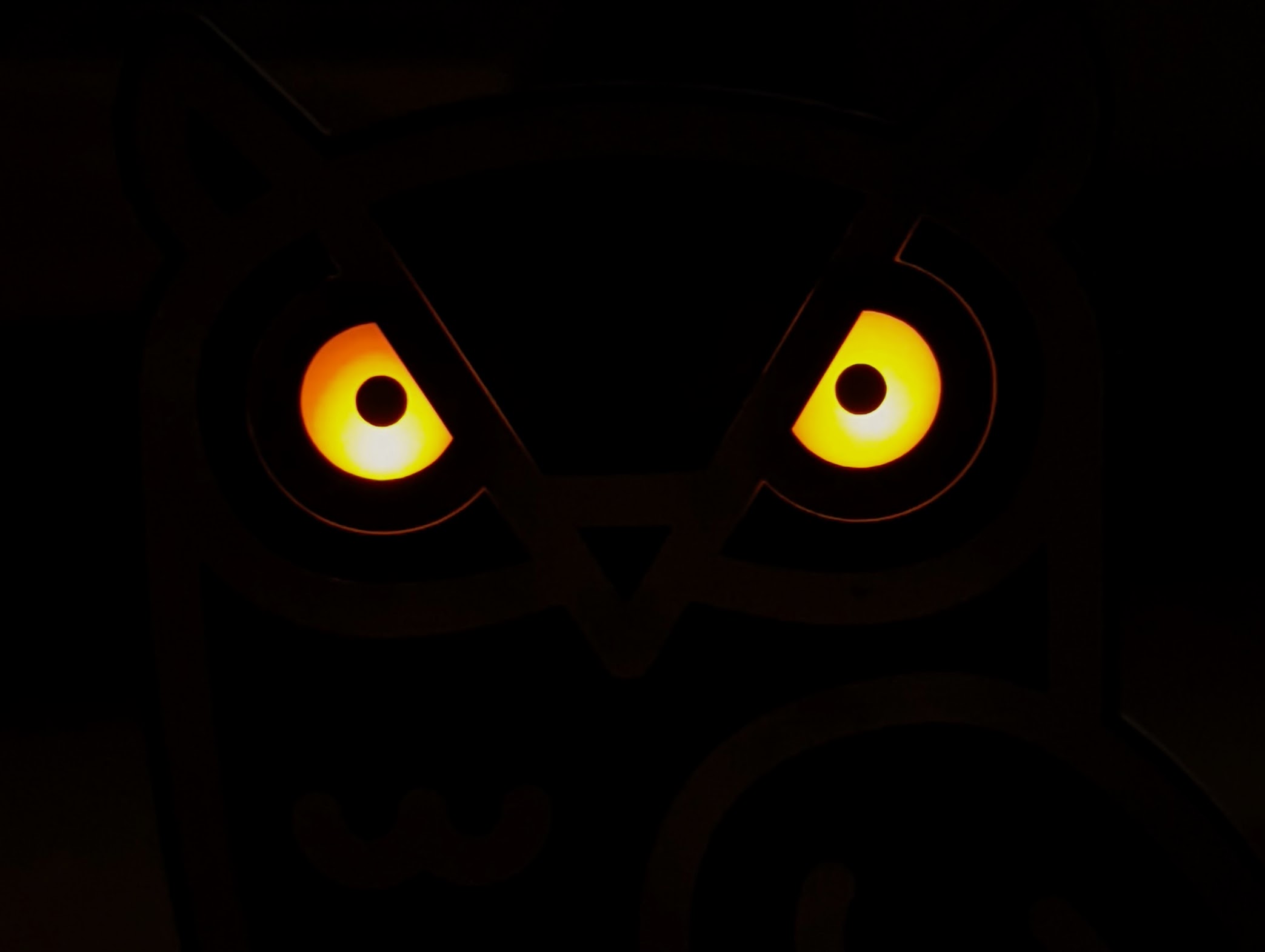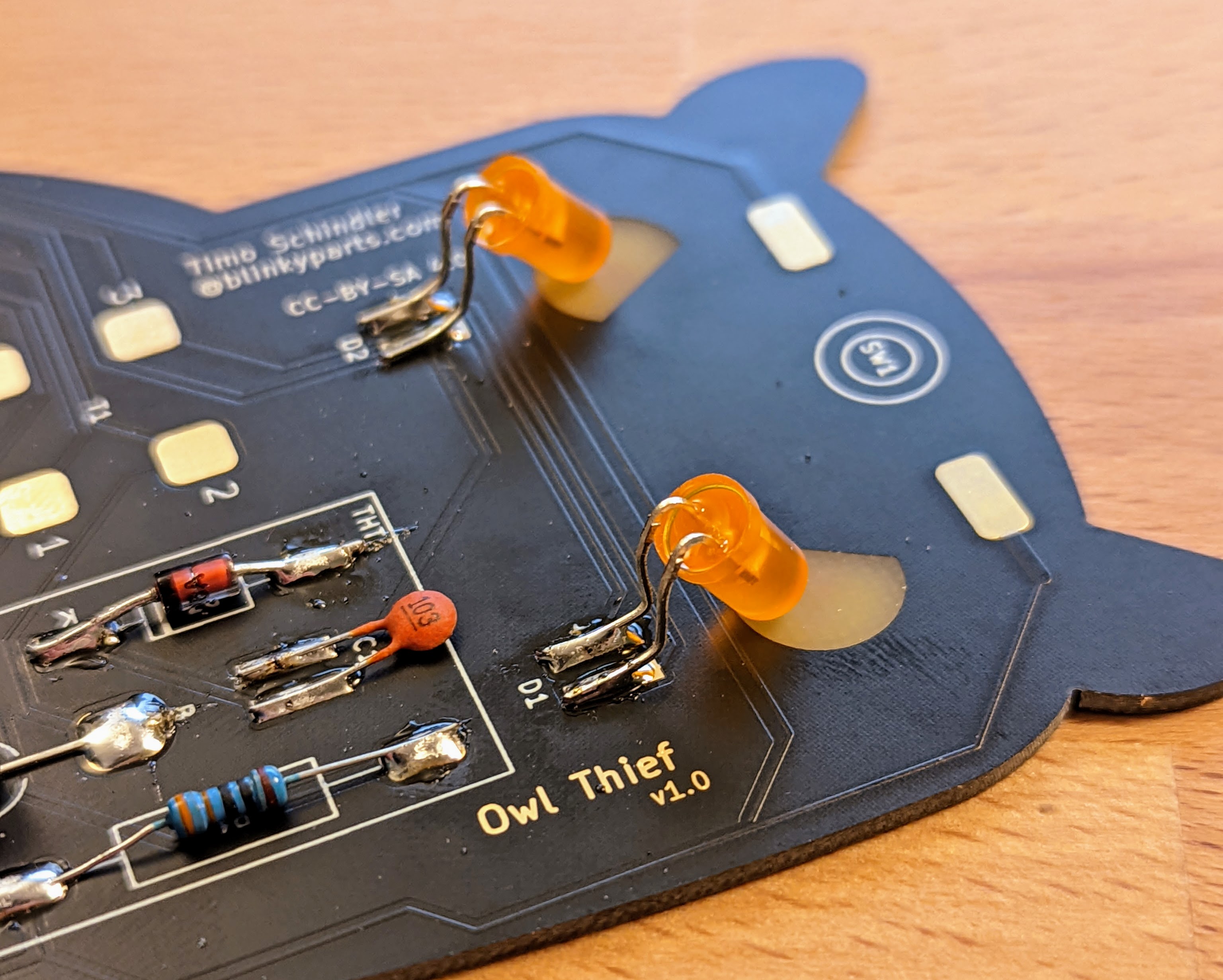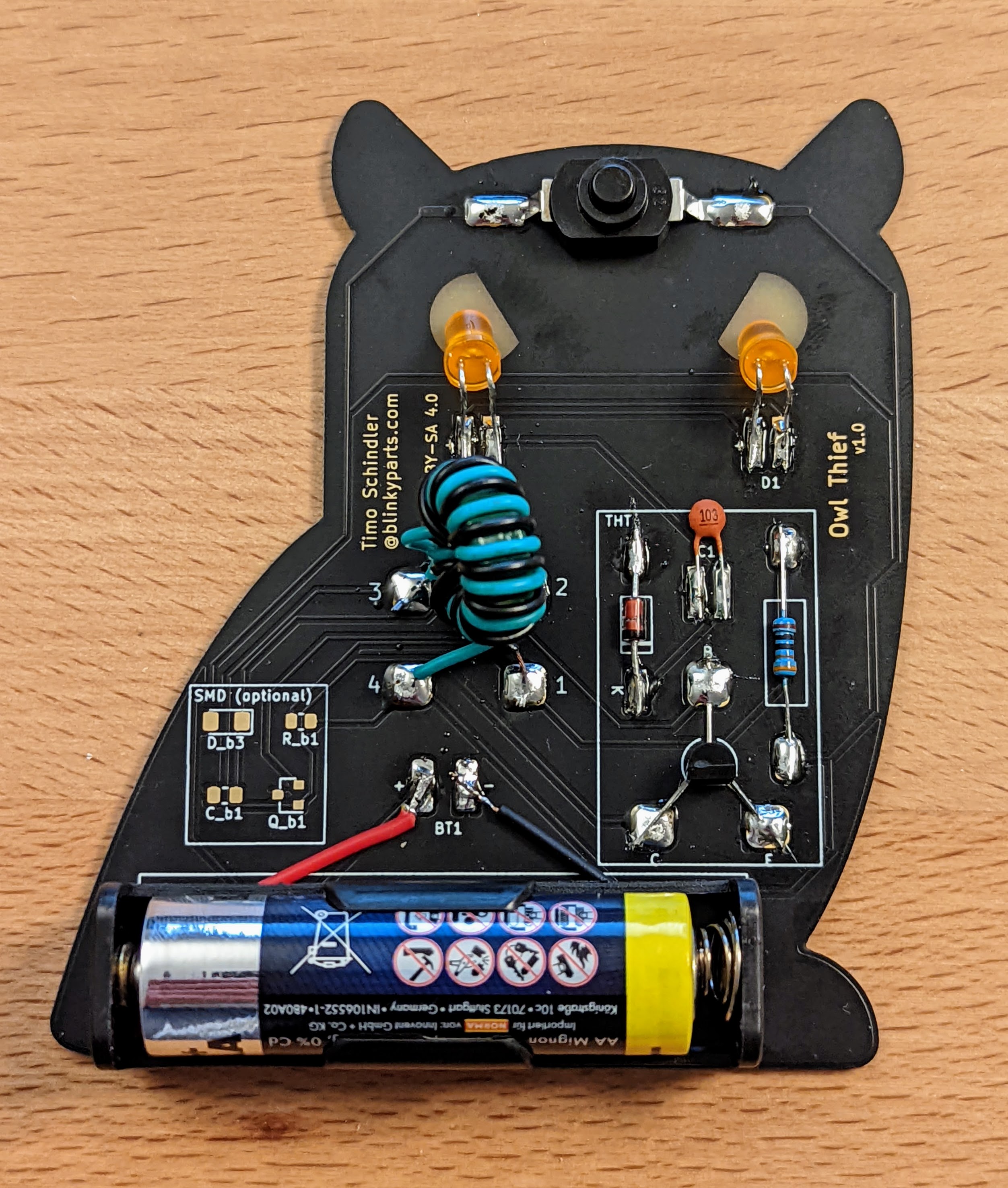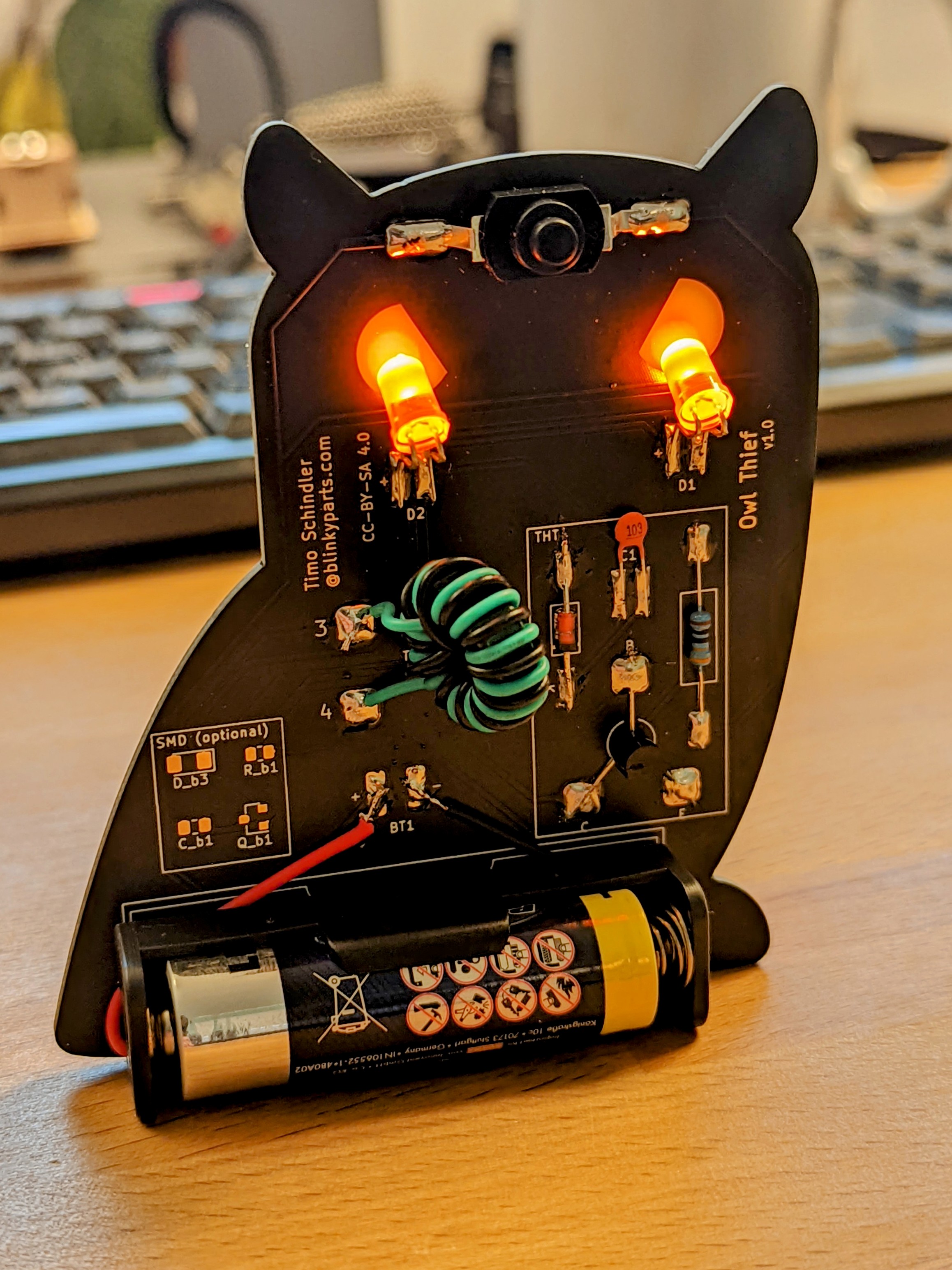 Available, delivery time 1-3 days
Product number:
blink234042
Product information "The OwlThief - A Golden Owl with Glowing Orange Eyes (Joul Thief circuit in THT version)"
The gold on black owl with bright orange eyes is a simple soldering kit with the right WOW effect!
A self-wound coil on the back, together with a few other components, ensures that even flat batteries still give their last and make two orange LEDs in the owl's eyes glow. The circuit is based on the so-called Joul-Thief circuit and that is why our owl is called OwlThief. The eyes of the owl and also the circuit board is a real eye-catcher. At no point is the gold-plated front pierced by a hole for the THT components. Instead, these are soldered onto the back. Attention: The batteries are really used to the absolute minimum. Please do not use rechargeable batteries! These will be destroyed in the process.

The special thing about the Paltine: both THT and SMD components work. This is the THT version with the slightly larger and easier to solder THT components. Of course, everything is perfectly described in our instructions!
Due to the special attachment of the battery holder, the owl stands all by itself. The eyes can be switched on and off by a switch on the top.
The kit comes with all necessary parts and board:
Printed circuit board
Orange LEDs
Ferrite core and cableTransistor, Z-diode, resistor and capacitor
Battery holder
Switch for switching on and off
Build Time:

1-2 Hours

Difficulty:

Easy

Manual and iteractive board:

https://binary-kitchen.github.io/SolderingTutorial/

Needed batteries (not inclueded):

Mignon bzw. AA Batterien

Target group:

Children

, Grownup

, Nerd