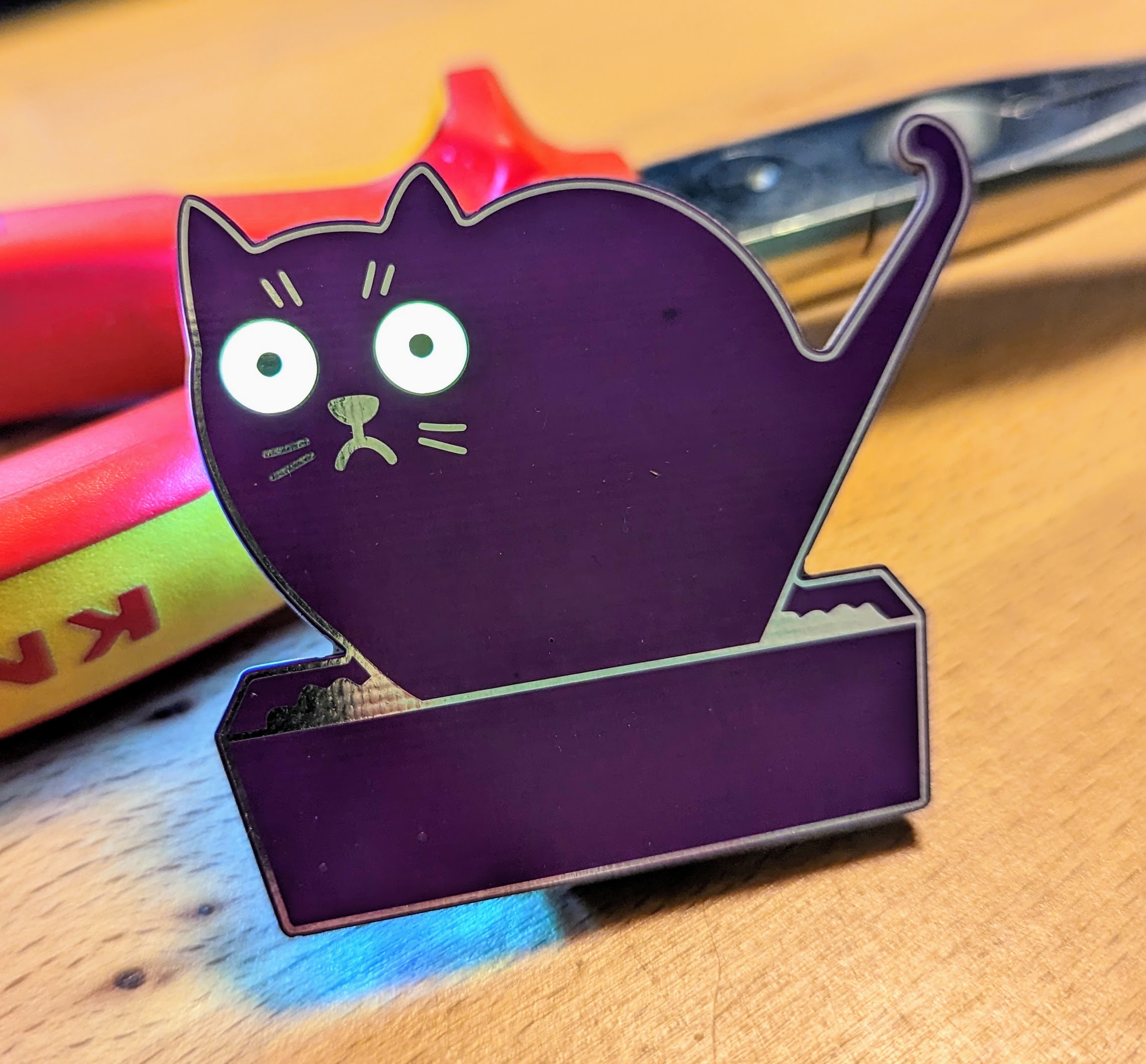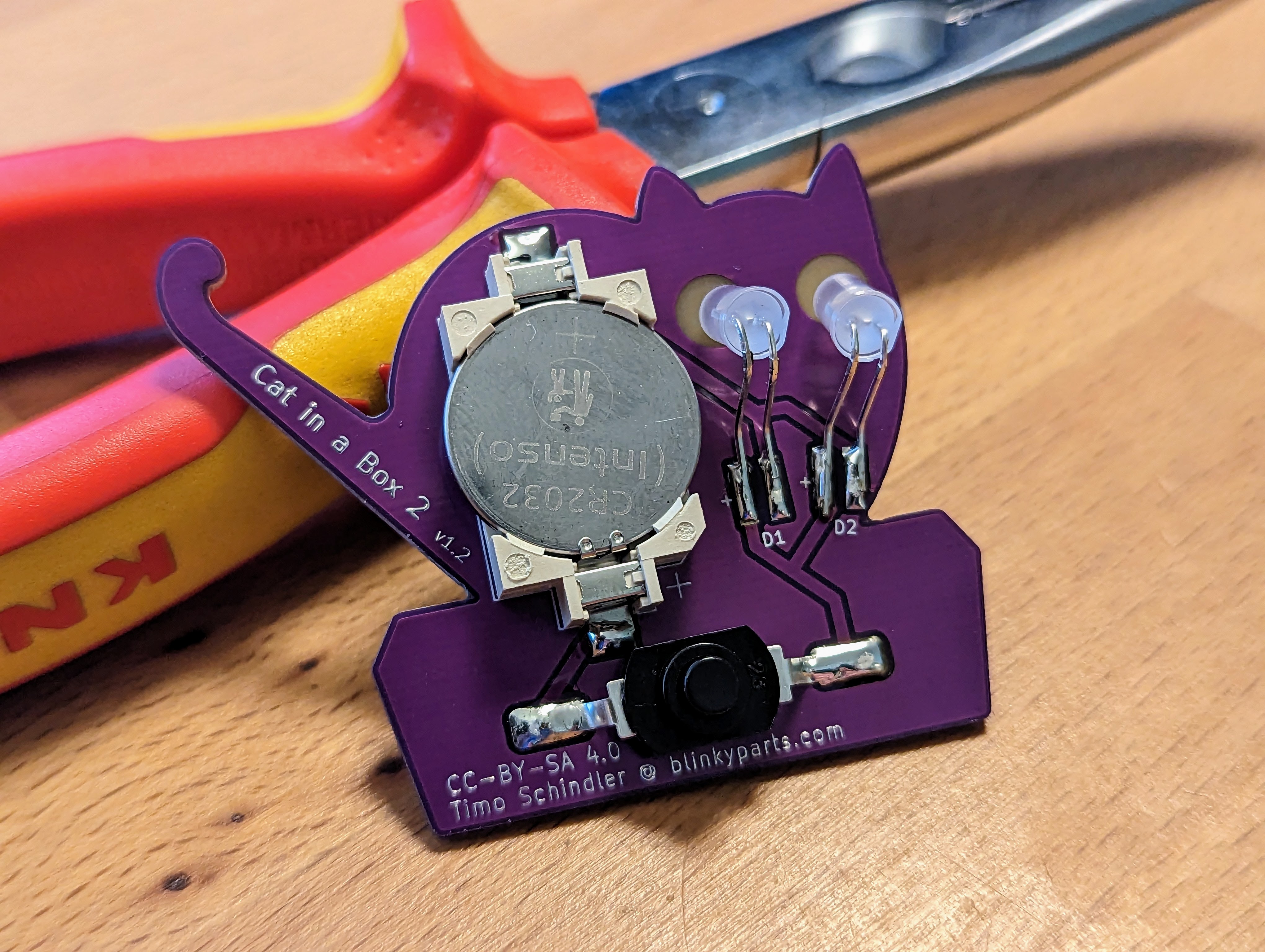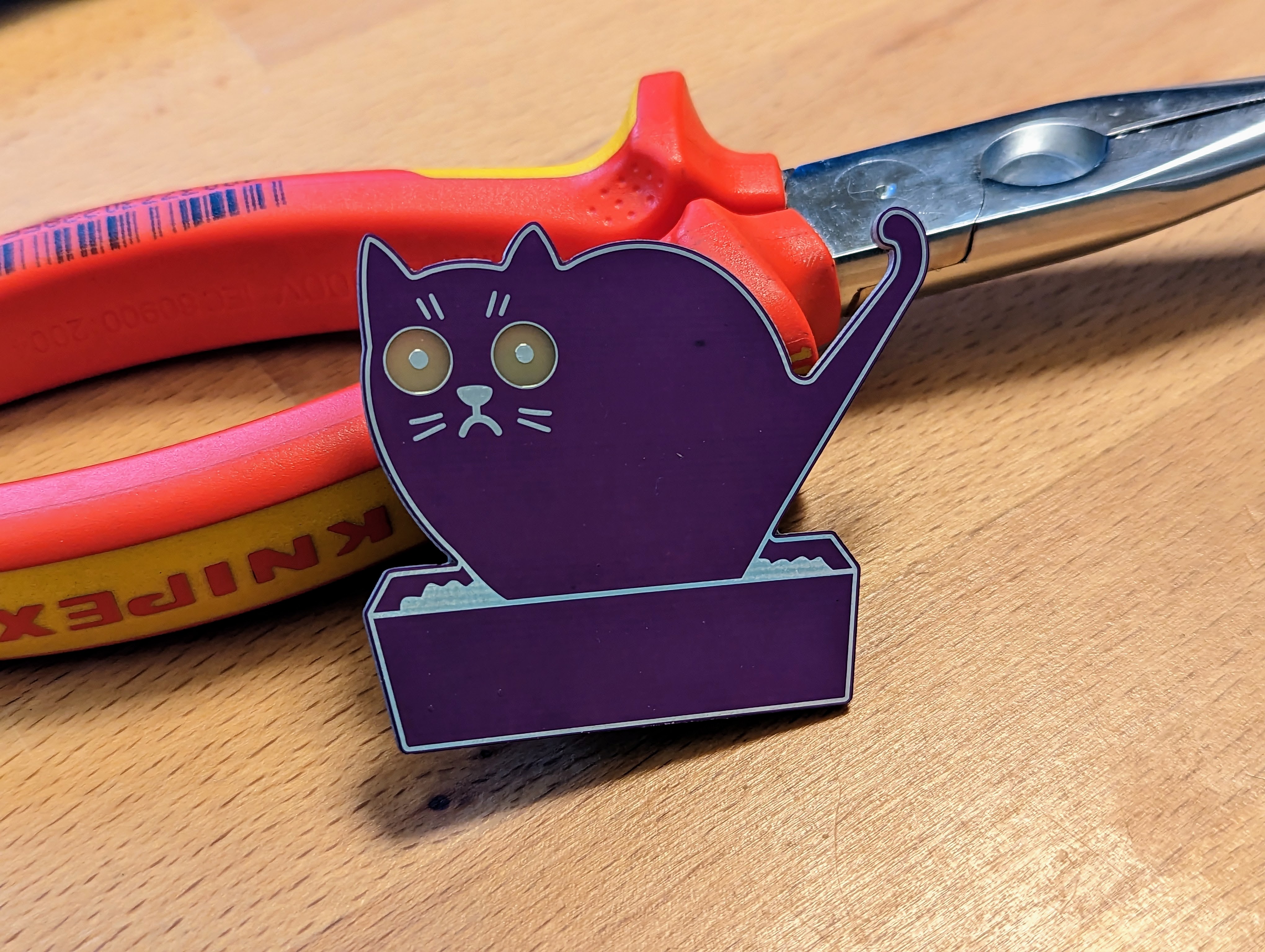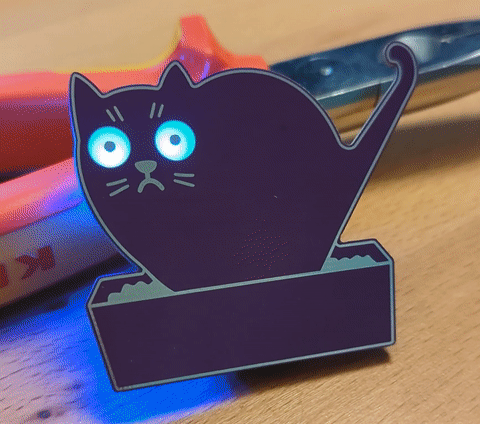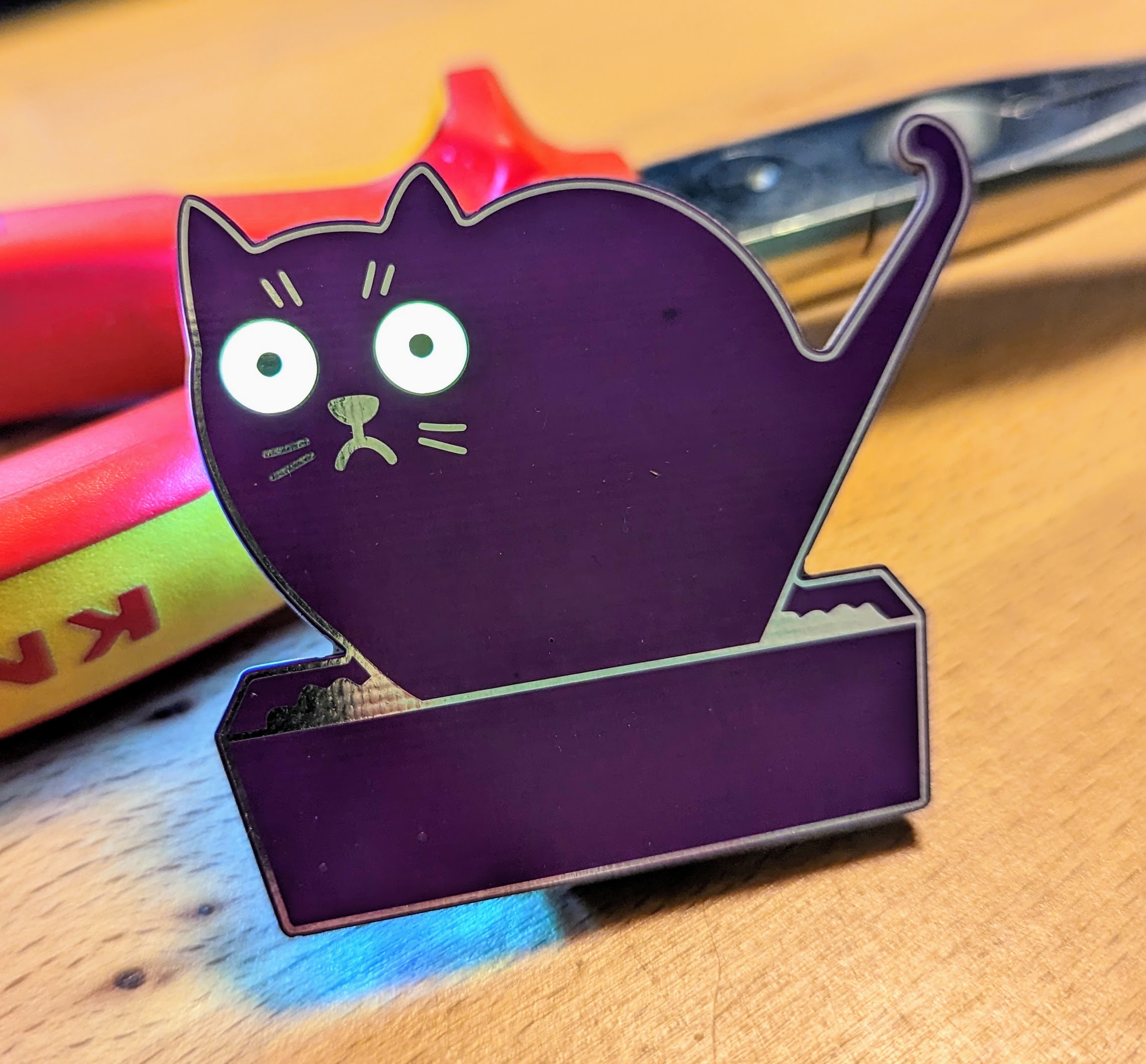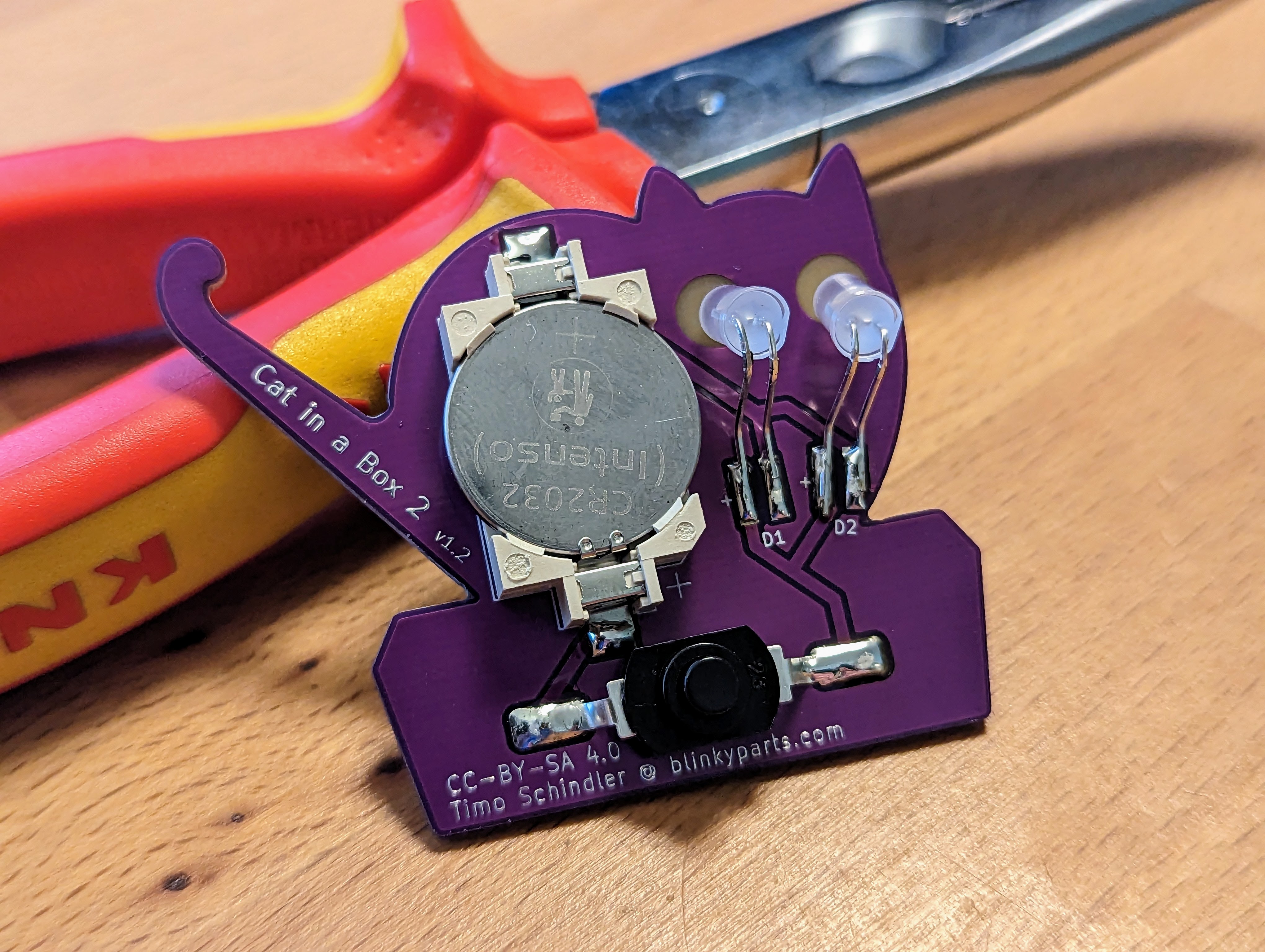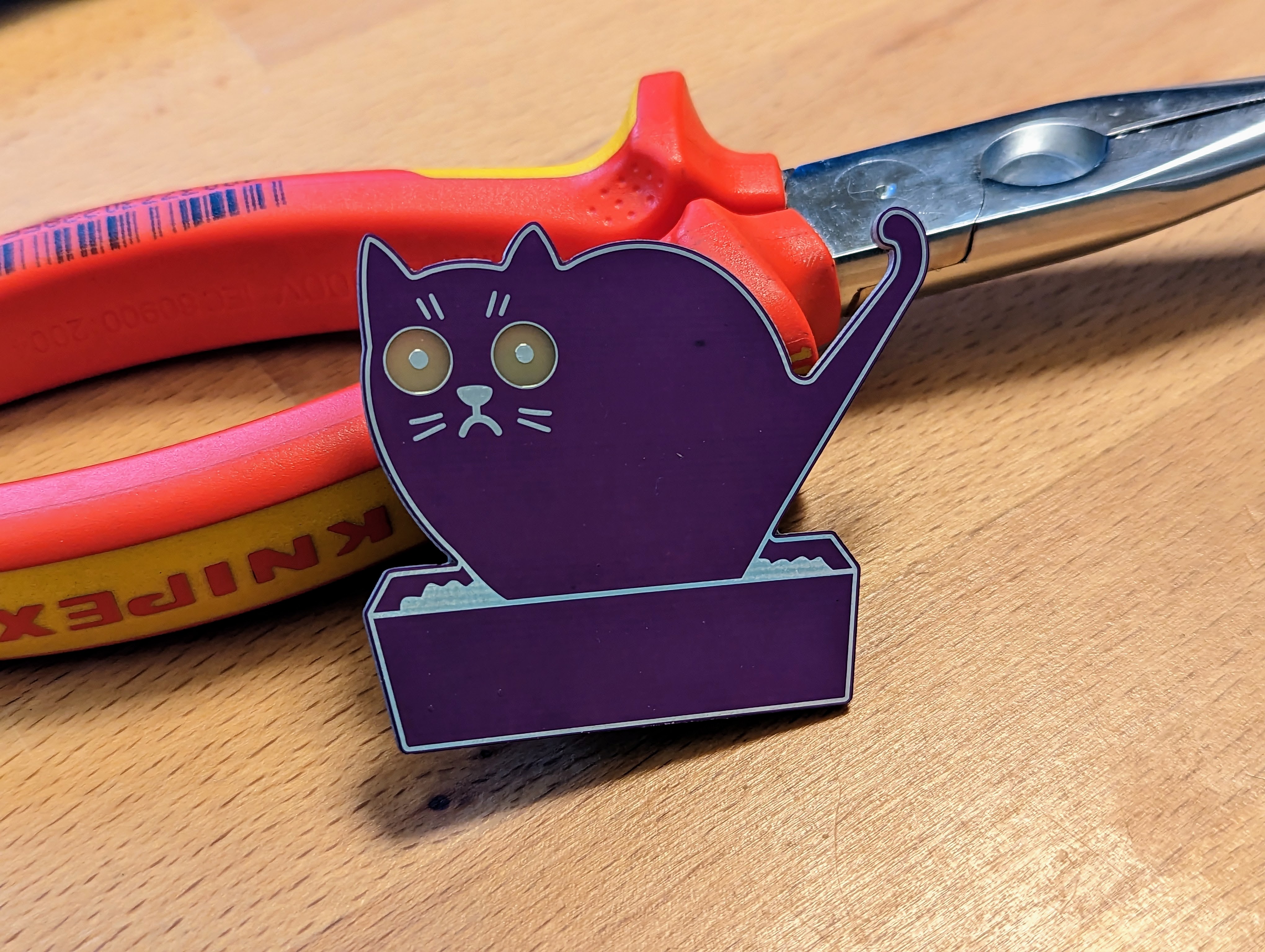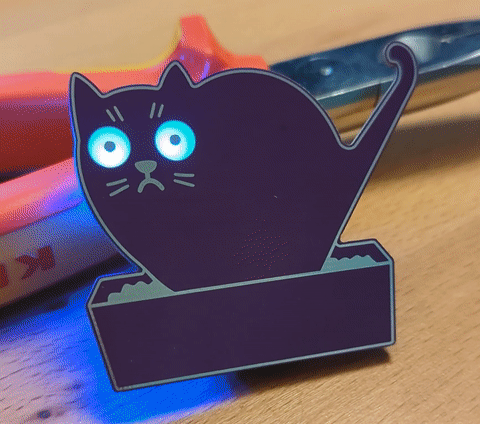 Available, delivery time: 1-3 days
Product number:
blink236842
Product information "Cat in a box - wonderfully simple kit to solder and love"
Hellooo? Ever heard of privacy?

This wonderful kit is very simple in terms of circuitry, but the result is simply hilarious. A cat in a box and whoever watches is stared at. The eyes glow in wonderful rainbow colours.

If you press the button, two RGB LEDs on the back light up and make the observer smile bashfully. Now all you have to do is pin it to your jacket and you have the perfect conversation starter.
The battery holder, switch and LEDs are hidden on the back. The only unusual thing is that the LED is a THT LED, i.e. a through-hole component. It is soldered to the surface on the back, but lying down. We used this trick to avoid having holes on the front. So the one hole can shine in all the wonderful colours of the rainbow. All soldering tricks are of course described in the instructions.

Note: The gif in the picture gallery is taken with Fast-Forward. Actually the LEDs are much smoother and slower.

The kit comes with all needed parts and PCB:

PCB

Rainbow RGB LEDs

Battery holder SMD CR2032

Switch
Build Time:

20-40 Minutes

Difficulty:

Easy

Manual and iteractive board:

https://binary-kitchen.github.io/SolderingTutorial/

Needed batteries (not inclueded):

CR2032 coin cell / LIR2032 rechargeable coin cell

Target group:

Children

, Grownup

, Nerd
---
Erstes erfolgreiches Projekt für den Nachwuchs
Mein 10jähriger Nachwuchs hat unter Aufsicht die Katze erfolgreich gelötet. Mit Stolz wird sie vorgezeigt und die farblich versetzt leuchtenden Augen bewundert. Tolles erstes Projekt mit perfekter Anleitung. Sehr schön!