OpenDTU NRF - Your evaluation for your balcony solar system compatible with Hoymiles HM series (NRF module)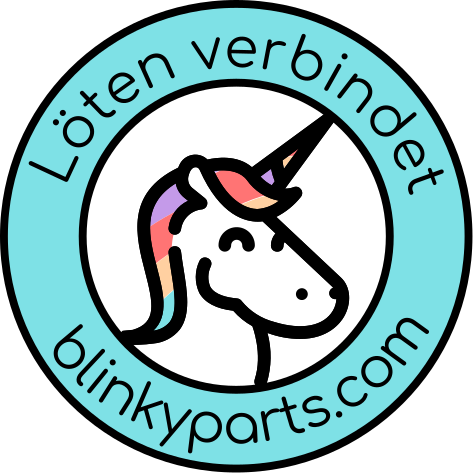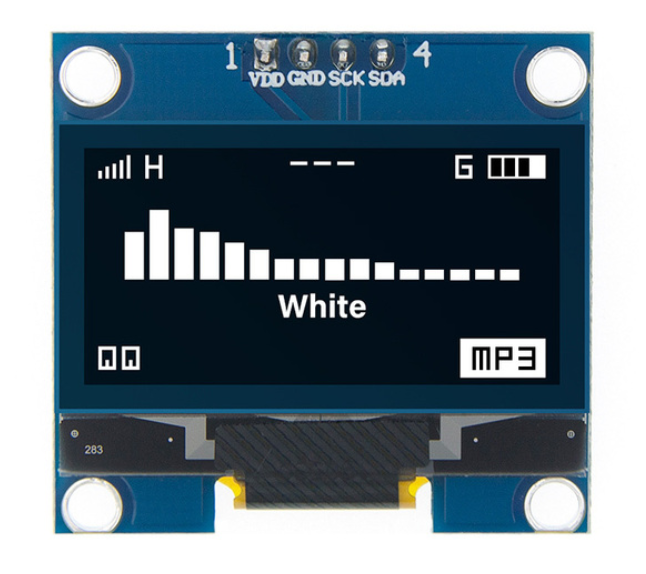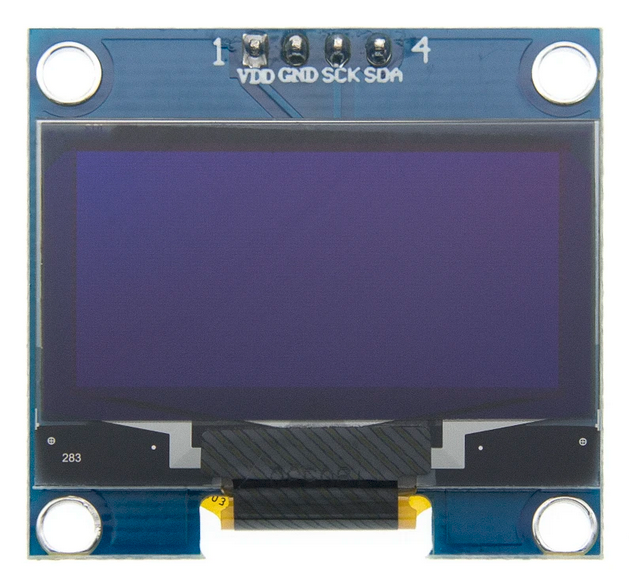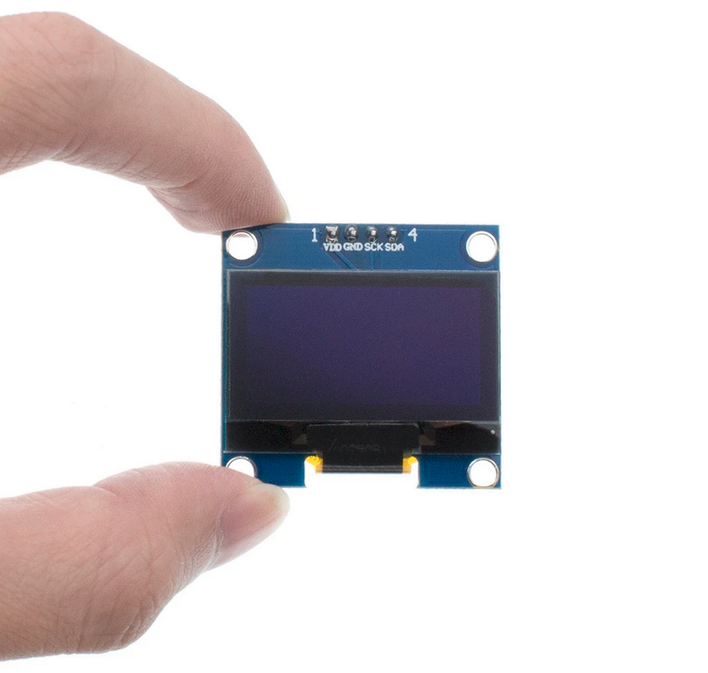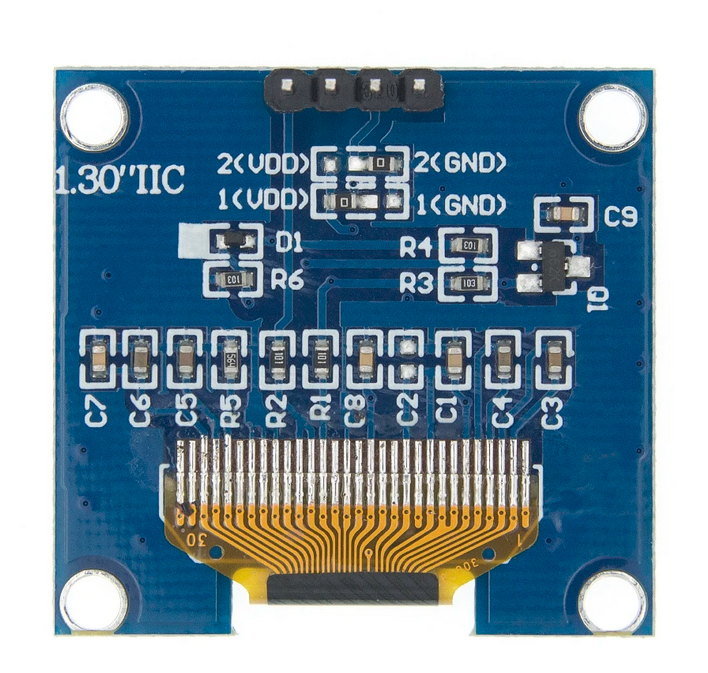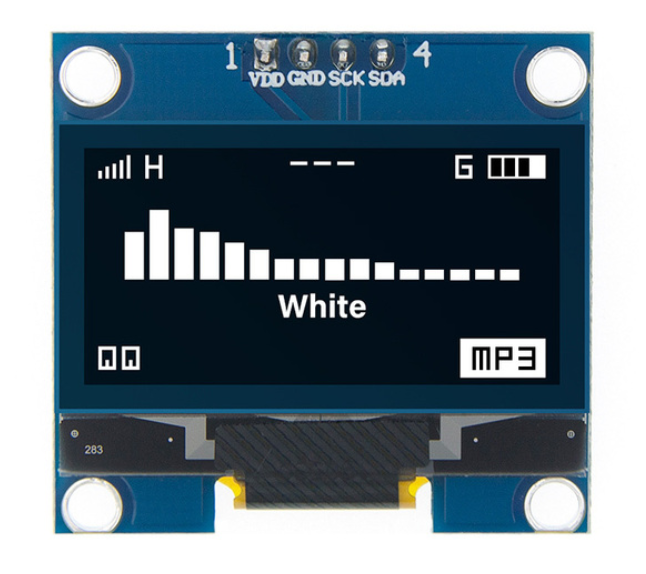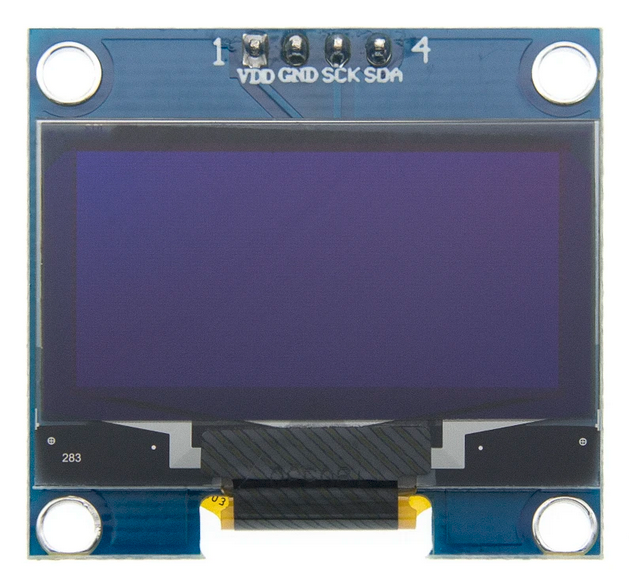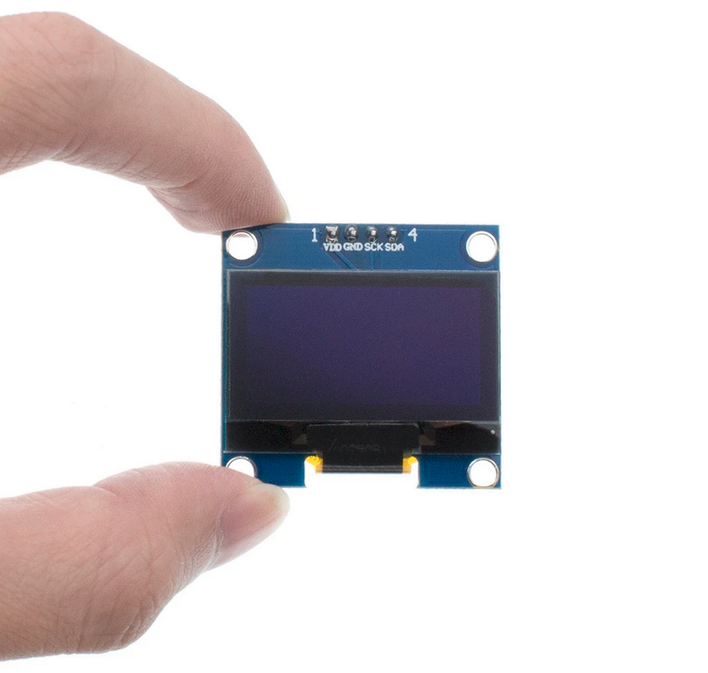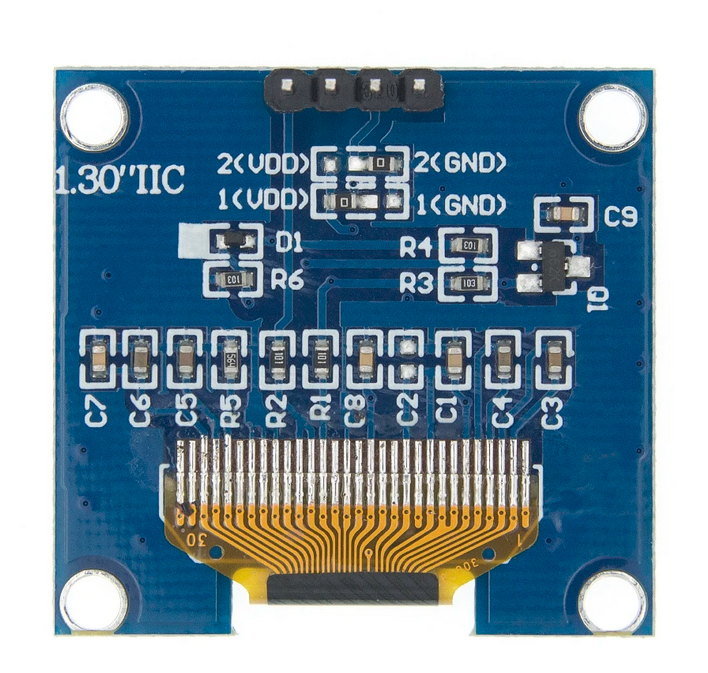 Available in 30 days, delivery time 1-3 days
Product number:
blink238442
Product information "OpenDTU NRF - Your evaluation for your balcony solar system compatible with Hoymiles HM series (NRF module)"
The energy turnaround is in full swing and great balcony power plants are sprouting up on every balcony. It's beautiful!
With this OpenDTU Board kit you can read out your balcony solar power plant, display the data and even control it. The prerequisite is an inverter from Hoymiles. A small display always shows the current power production.
The project was started by Thomas and Jan and can of course be found under open source licence here:
https://github.com/tbnobody/OpenDTU
(there you will also find a list of compatible inverters).
This breakout board is 100% compatible and was created together with the developers of the software. On the board there is a special radio module that speaks the radio standard of the inverters. This is read out by an ESP32 module, processed and can be further processed via WLAN, e.g. with MQTT.

The board also has connections for a display and an RGB LED strip, which may be supported in a future version.
Scope of Delivery
In the scope of delivery, you will receive all the necessary components: a display, an ESP32, and an antenna module. You just need to solder them together and enter your Hoymiles serial number, and you're ready to go! The ESP32 is already pre-flashed.
Compatibility
This kit uses the NRF24L01+ module and is compatible with the following Hoymiles models:

Hoymiles HM-300

Hoymiles HM-350

Hoymiles HM-400

Hoymiles HM-600

Hoymiles HM-700

Hoymiles HM-800

Hoymiles HM-1000

Hoymiles HM-1200

Hoymiles HM-1500

Solenso SOL-H350

Solenso SOL-H400

Solenso SOL-H800

TSUN TSOL-M350

TSUN TSOL-M800

TSUN TSOL-M1600
Features
Read out live data from the inverter Display the inverter's internal event log

Display inverter information such as firmware version, firmware build date, hardware revision and hardware version

View and set the current inverter threshold

Power off/on function of the inverter

Uses ESP32 microcontroller and NRF24L01+ multi-inverter support

MQTT support (with TLS)

Home Assistant MQTT Auto Discovery support

Beautiful and fancy WebApp with visualisation of current data

Firmware upgrade via the Web UI Standard source

supports up to 10 inverters

Time zone support

Prometheus API endpoint (/api/prometheus/metrics)

English, German and French web interface

Direct connection of displays (SSD1306, SH1106, PCD8544)

Dark theme in the web interface
Target Group

This kit is designed for all those who have a solar power plant at home and a suitable Hoymiles inverter. Without the inverter and the solar panels the kit is just a nice paperweight with display ;). The electronics kit for soldering is designed for beginners. Relatively large components are used, which make it easy to learn how to solder. This is also possible for absolute beginners in a reasonable time.
Required tools
You will also need a micro USB cable and a suitable USB power supply. Two toothpicks are very practical. An electric side cutter is also very useful for this kit :)
Instructions and help
To make it easy for you to solder the kit, we have put together detailed instructions with lots of pictures and individual steps for each of our kits. There you will be guided step by step through the assembly and there are many tips and tricks on how to solder correctly. For the majority of our soldering kits there are also interactive circuits with the names of the components and the tracks. All instructions are available in German and English.
The instructions also describe the software part as far as the software is installed, connected to your WLAN and you have set up your inverter. Everything else is self-explanatory in the web interface.

For environmental reasons, we do not print our instructions. It is even better to view them on screen, as you can then zoom into the high-resolution photos to see the details. On each kit you will find a QR code or link to the instructions.
Just click on "DE" or "EN" for the right kit and you can download a PDF.
Lovingly packed for you by hand
All soldering kits are lovingly packed for you by hand in Germany. Unfortunately, it happens from time to time that a component is packed too much or too little. If something is too much: No problem! Keep the components and use them for your creations! If something is missing: No problem! Just send us an email and we will send you the missing parts.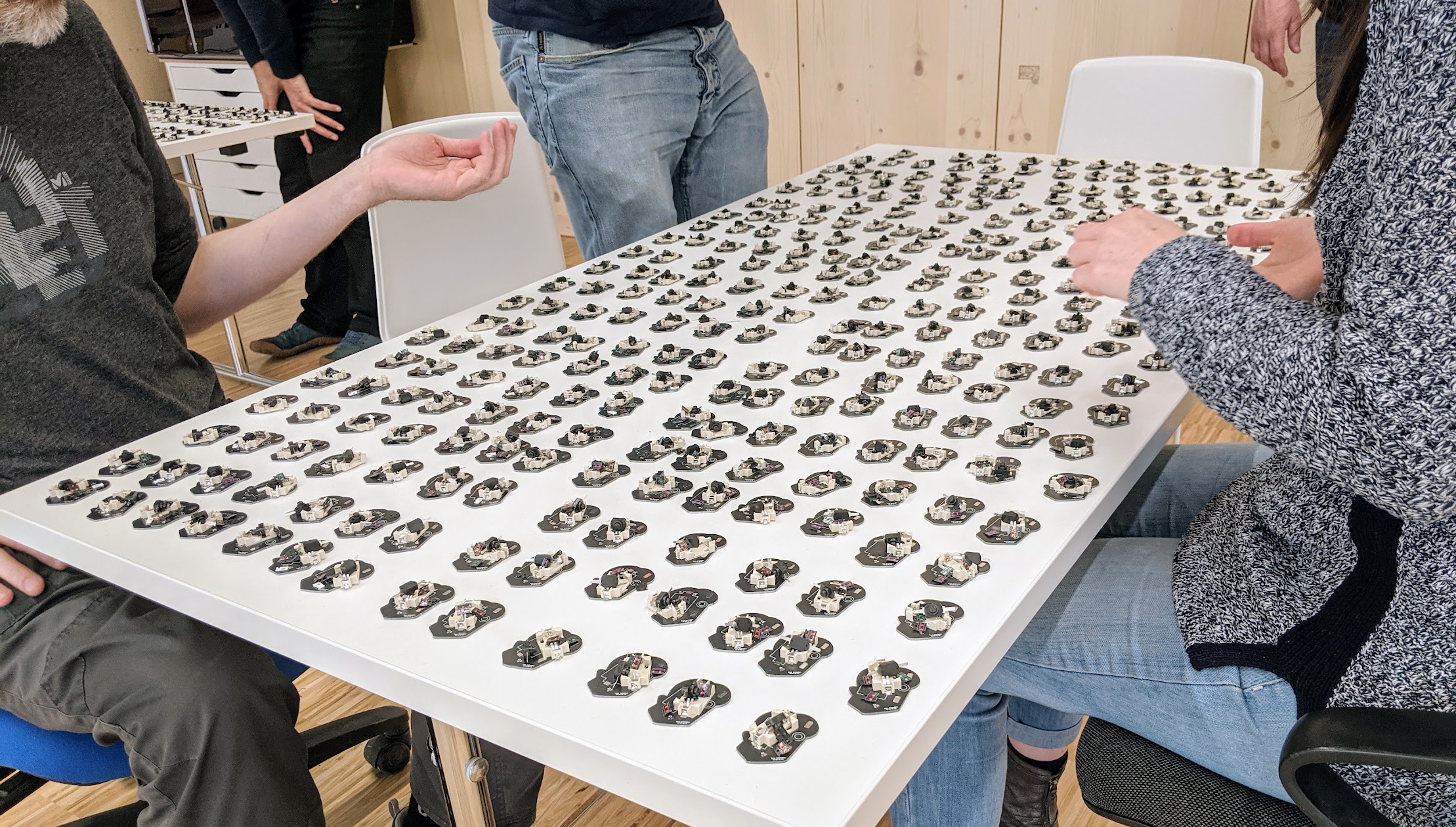 Show us your solar system and your OpenDTU evaluation

We at blinkyparts are super excited to hear what your solar system looks like and how/what you did with your OpenDTU kit. Share your photo with us at
Twitter/Mastodon: #SolderingConnects
Instagram: #SolderingConnects or follow us on @blinkyparts_com
Help others with your feedback
It is often difficult to judge whether a soldering kit is something for you. Help others by giving us a rating, a feedback. How did it work? What equipment did you have? What did you like most about it? What does your solar system do? Just leave a review here on the product page under "Reviews".

Build Time:

1-2 Hours

Difficulty:

Easy

, Medium

Manual and iteractive board:

https://binary-kitchen.github.io/SolderingTutorial/

Target group:

Grownup

, Nerd