OpenDTU CMT - Your evaluation for your balcony solar system compatible to Hoymiles HMS and HMT series (CMT module)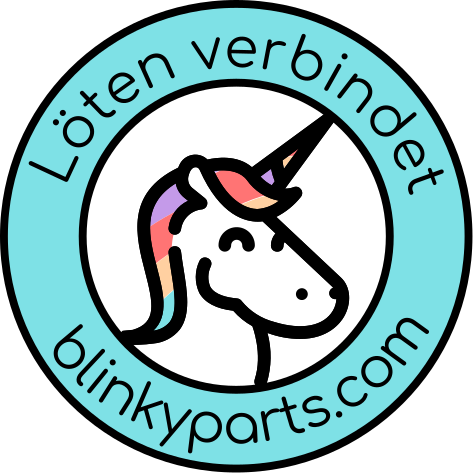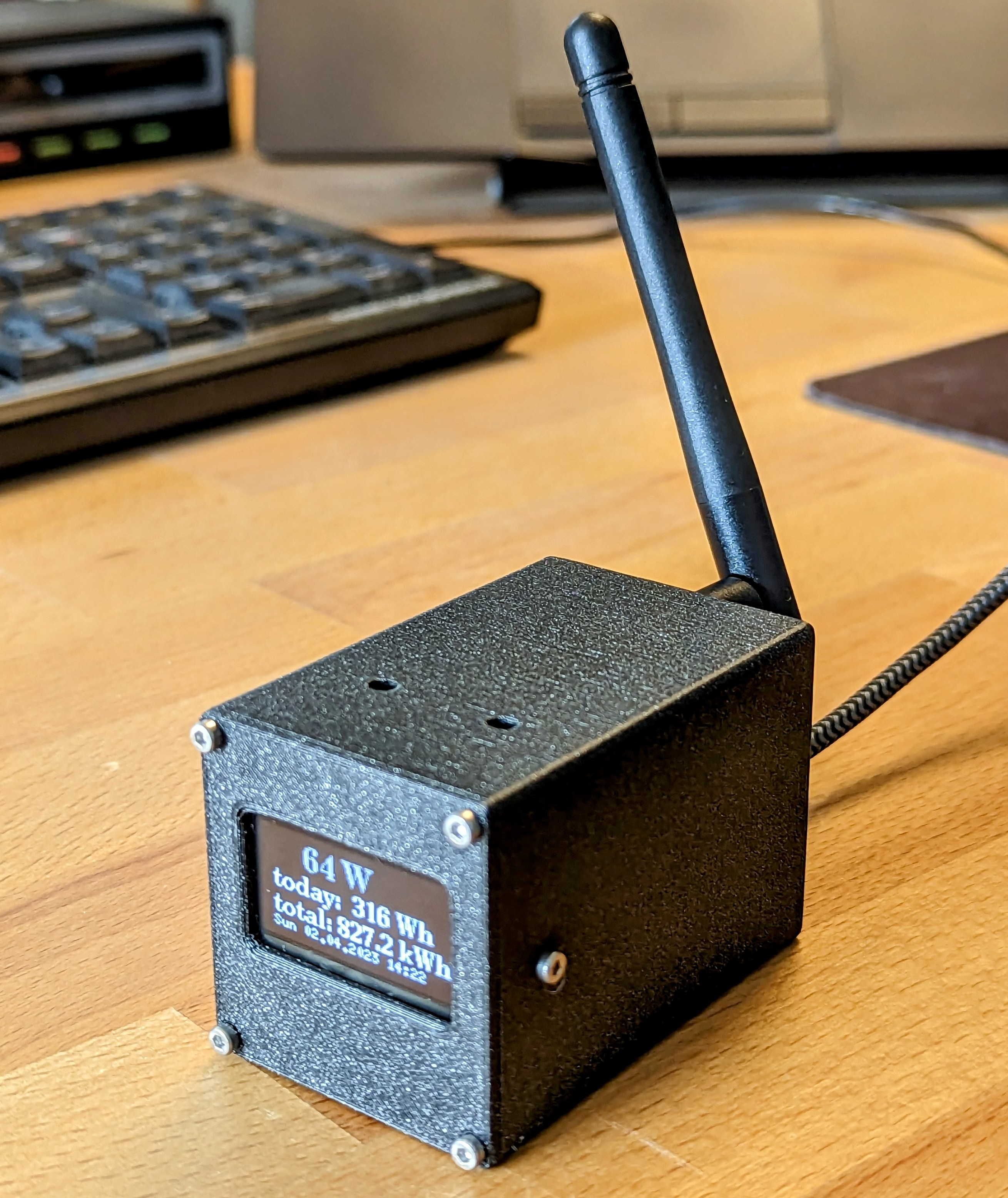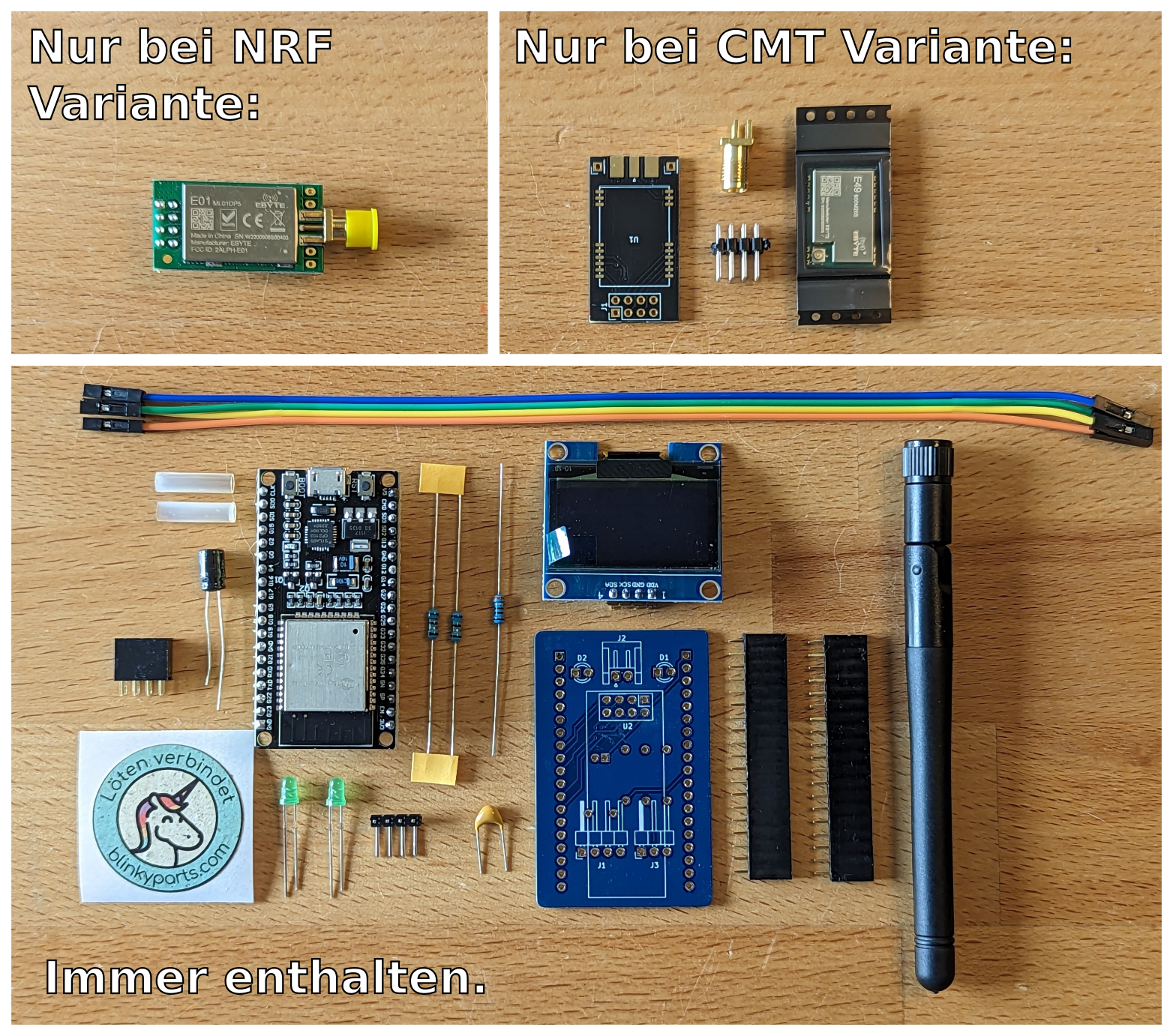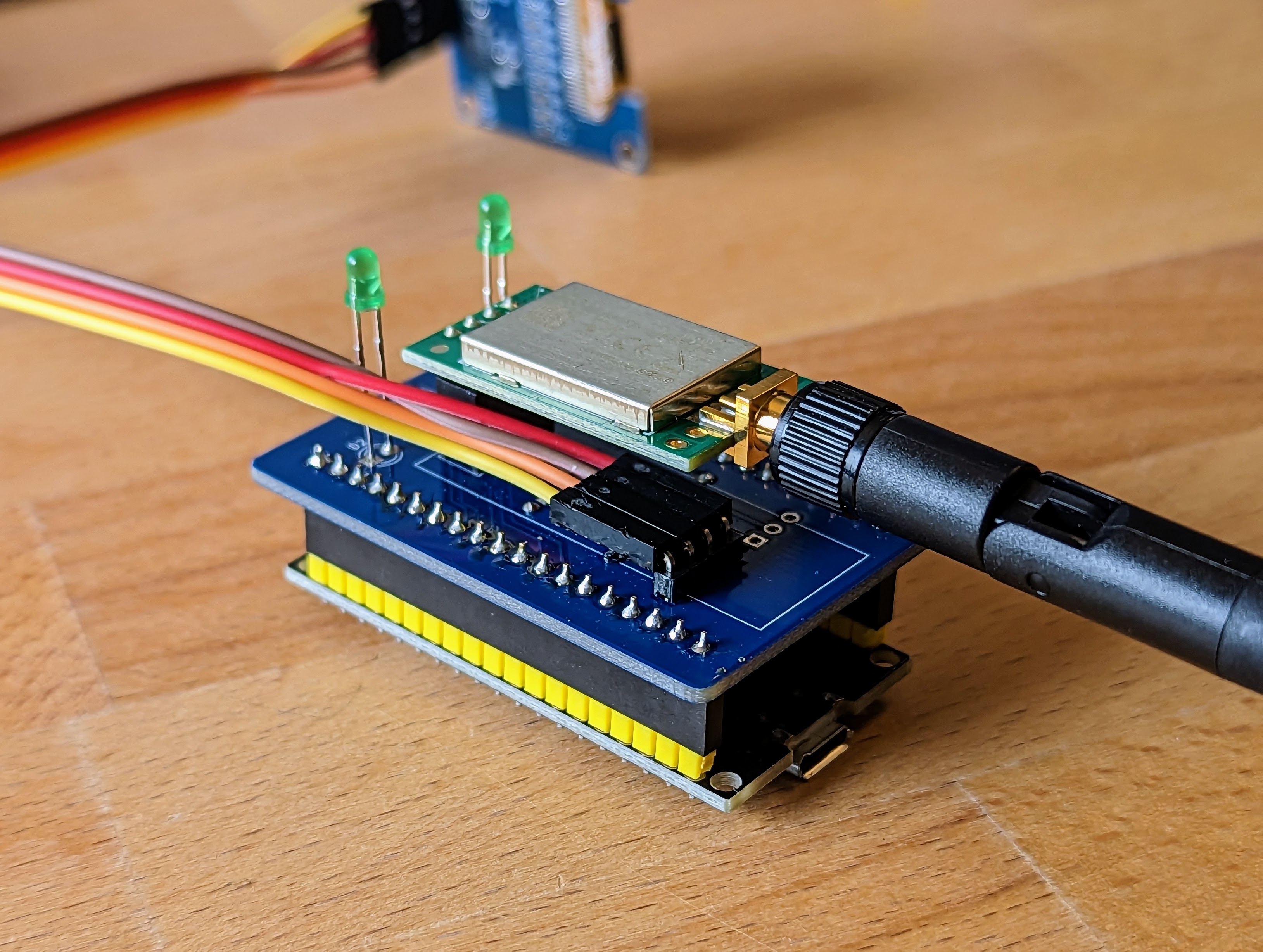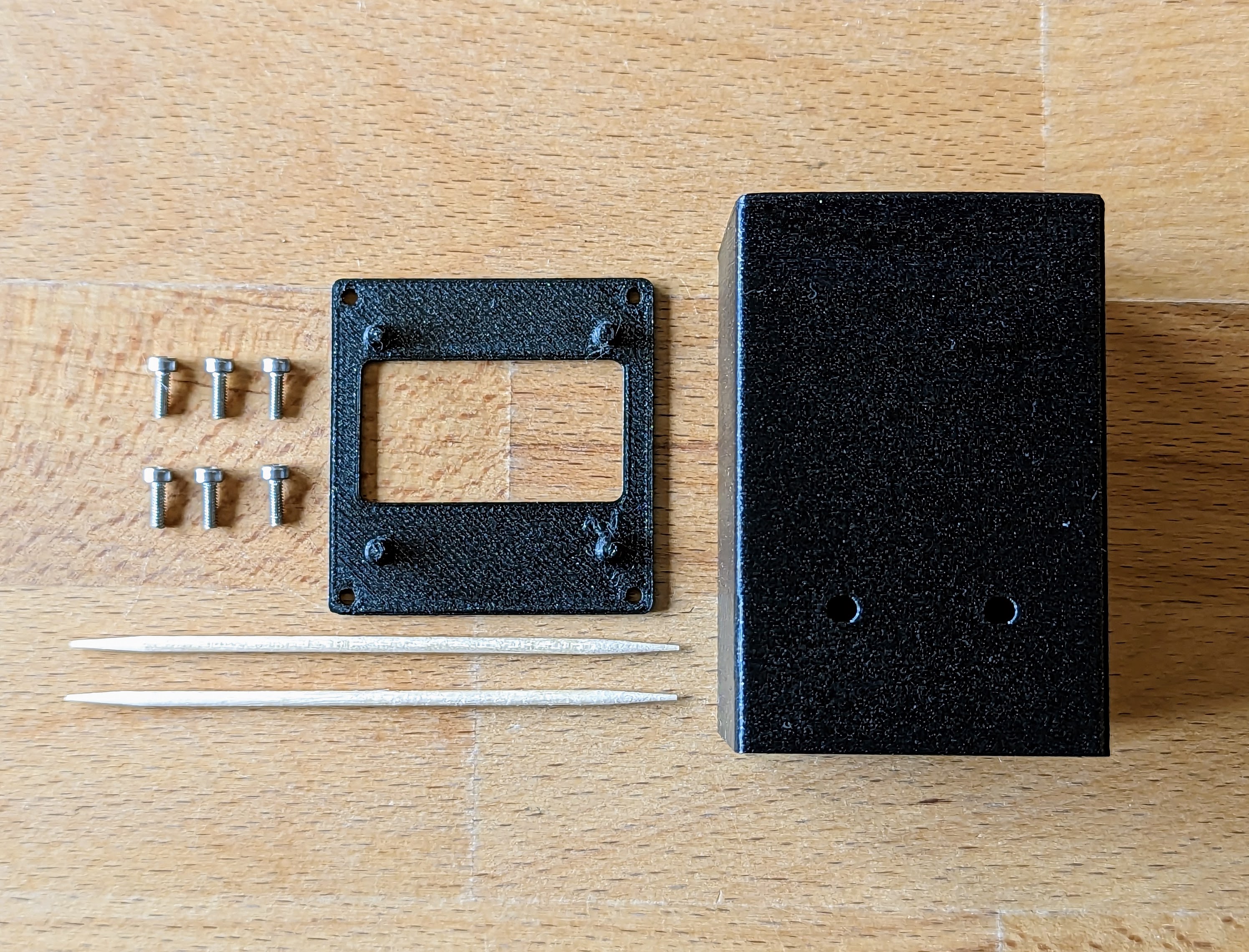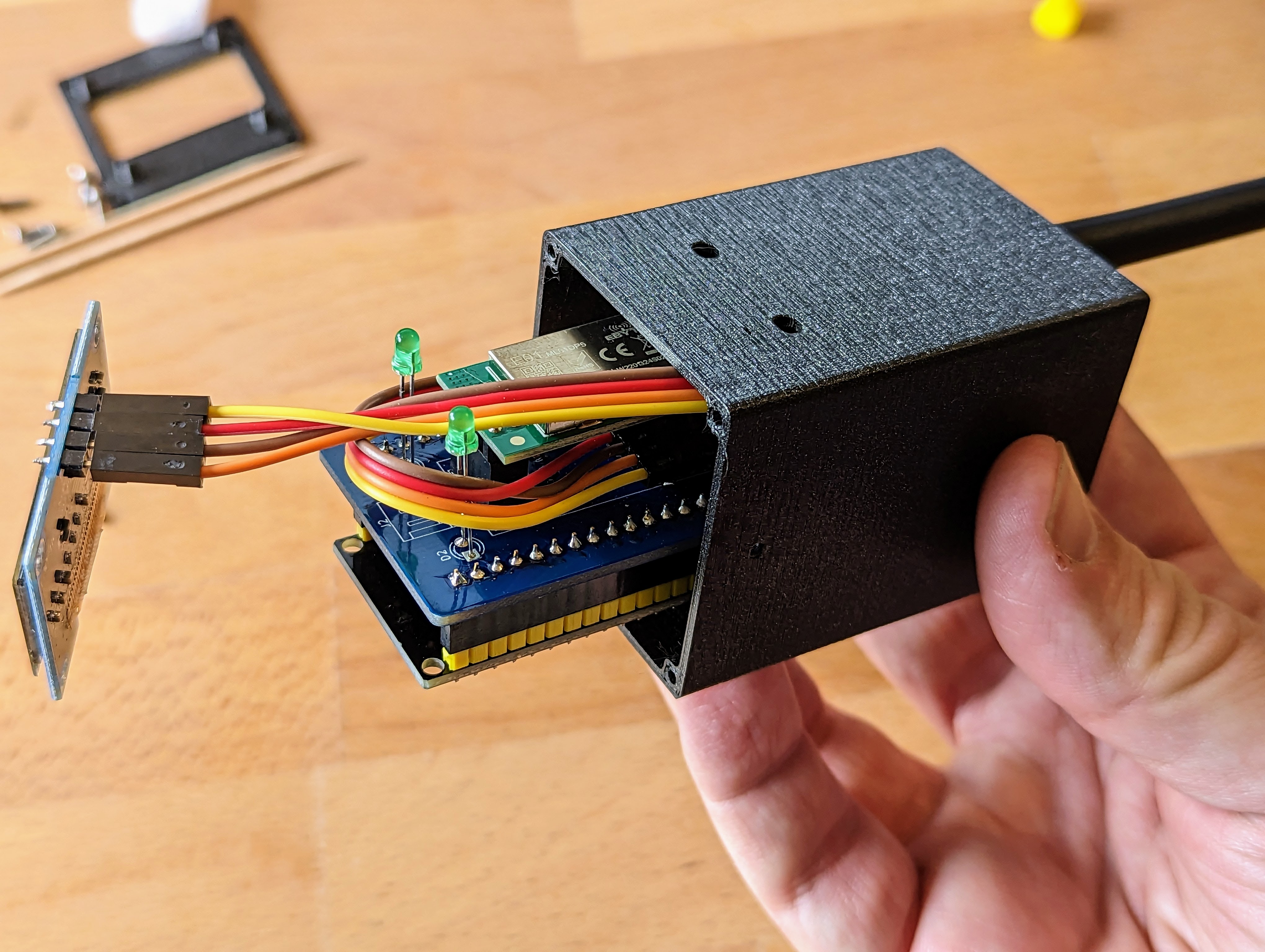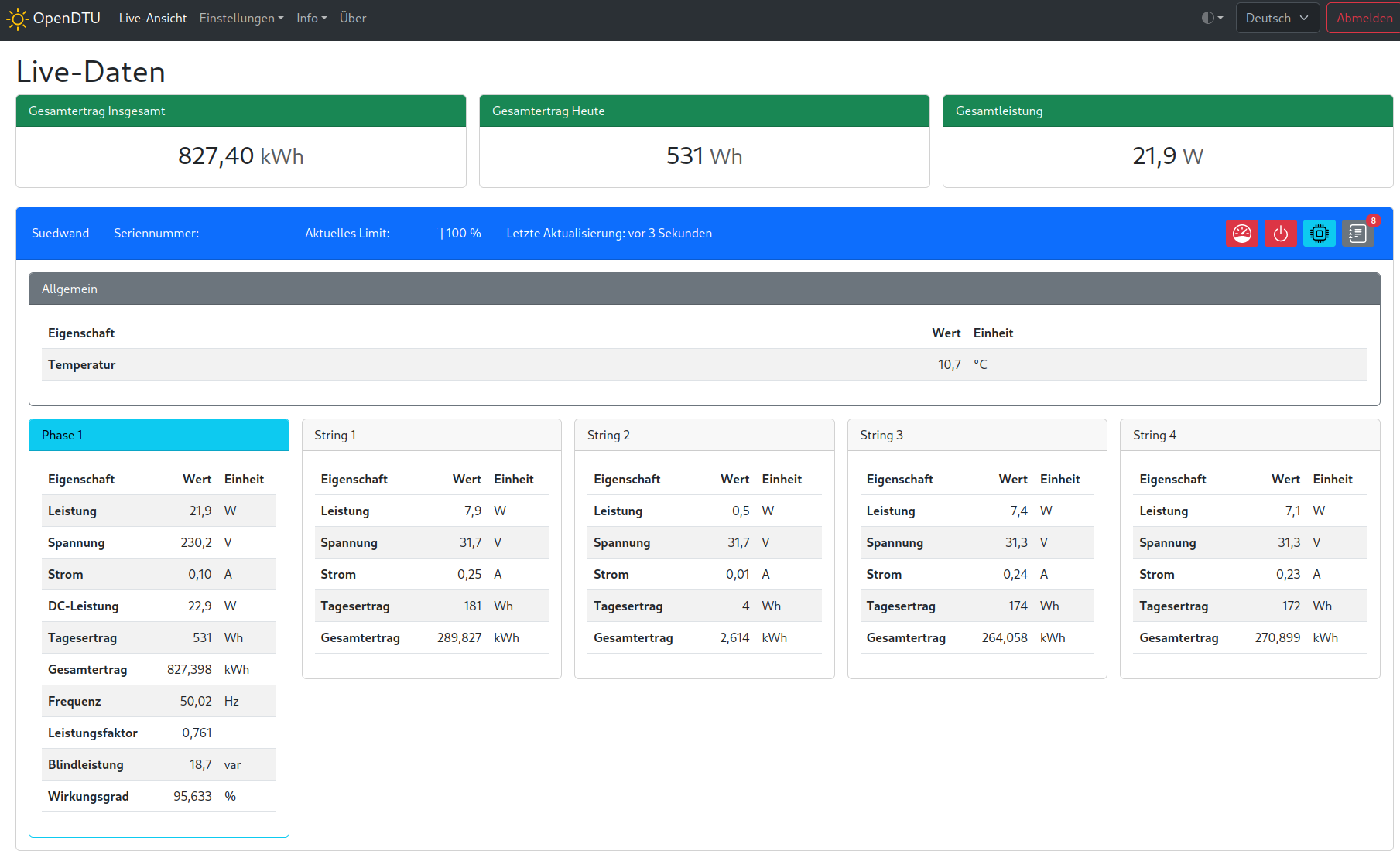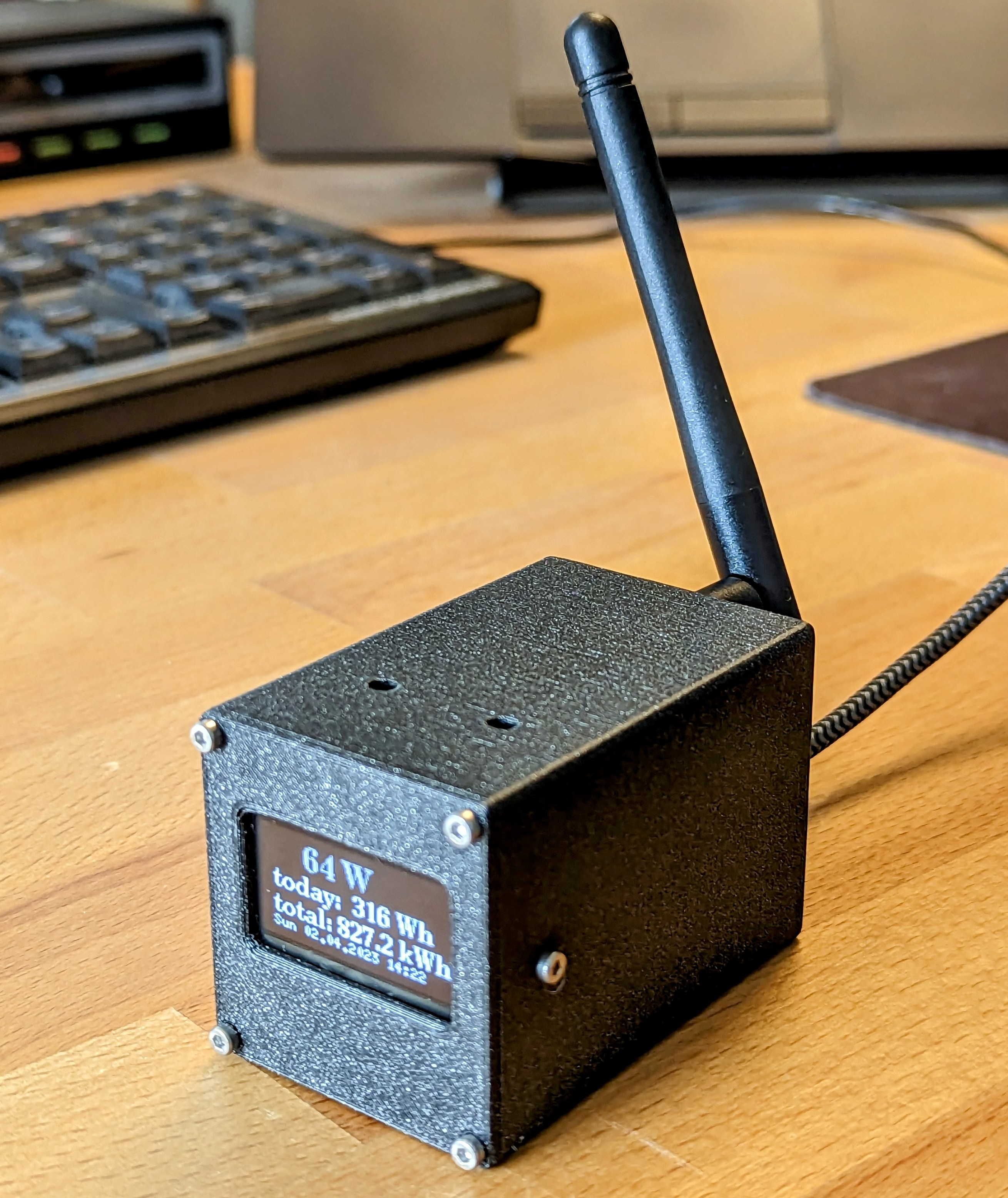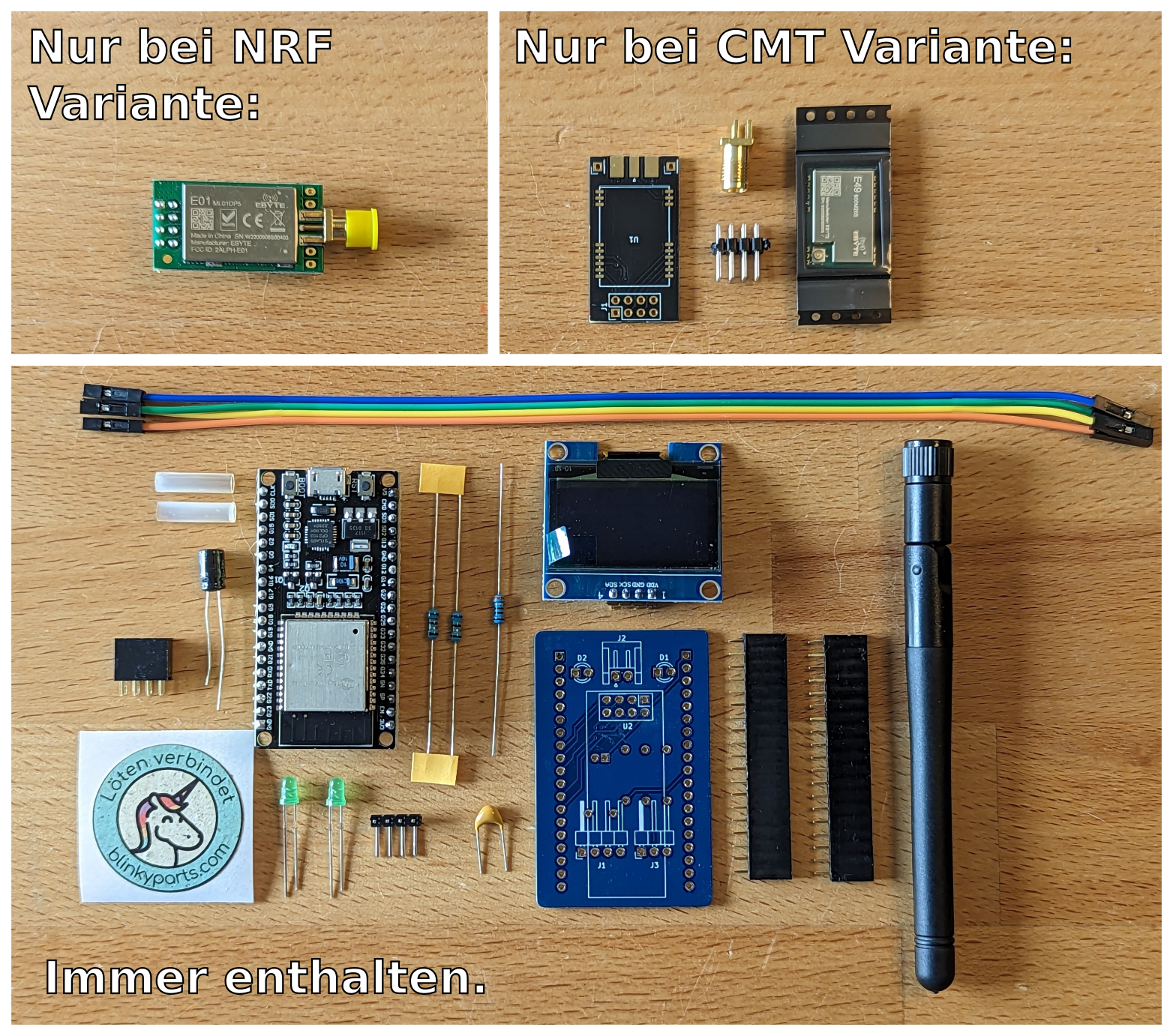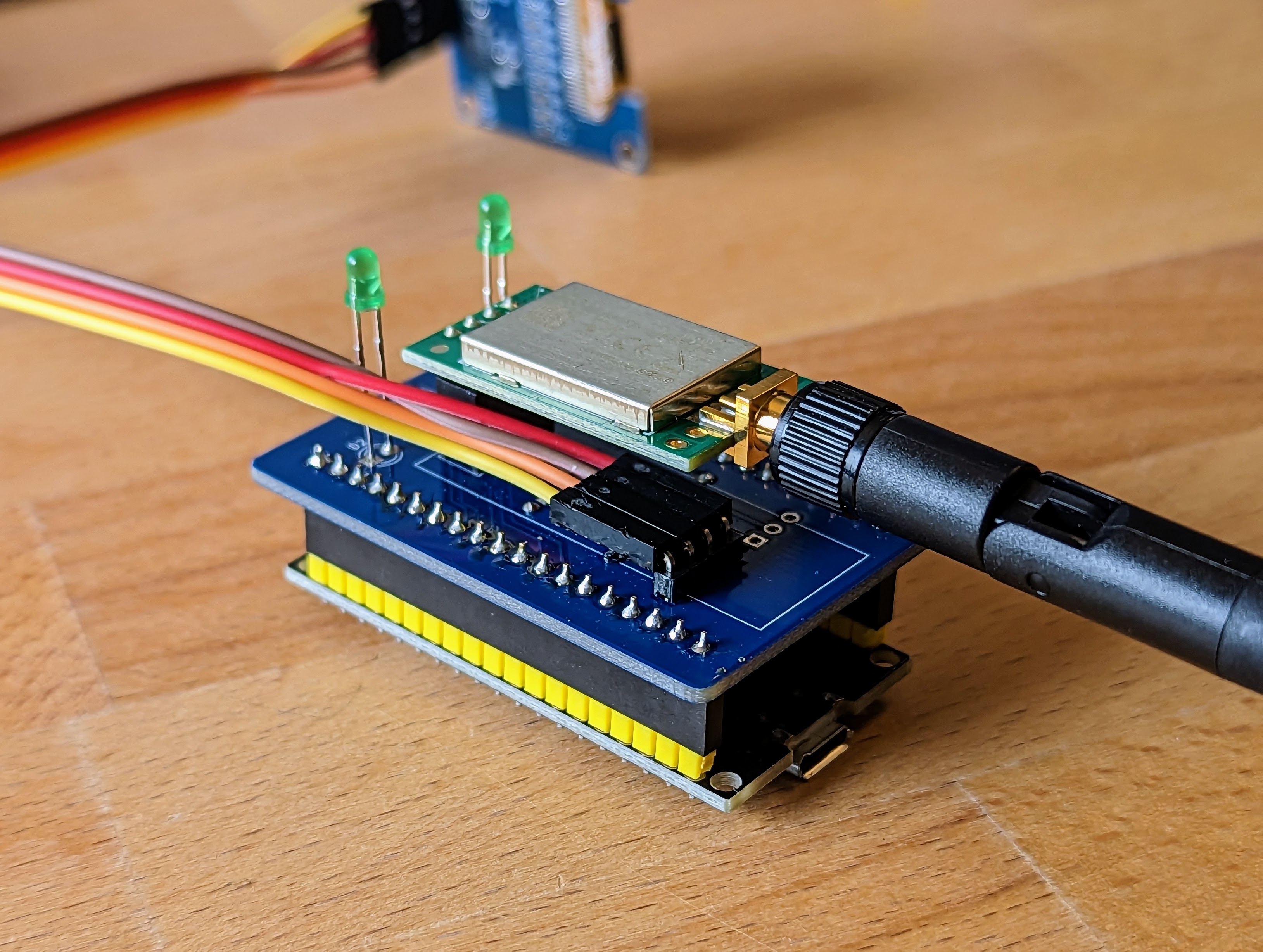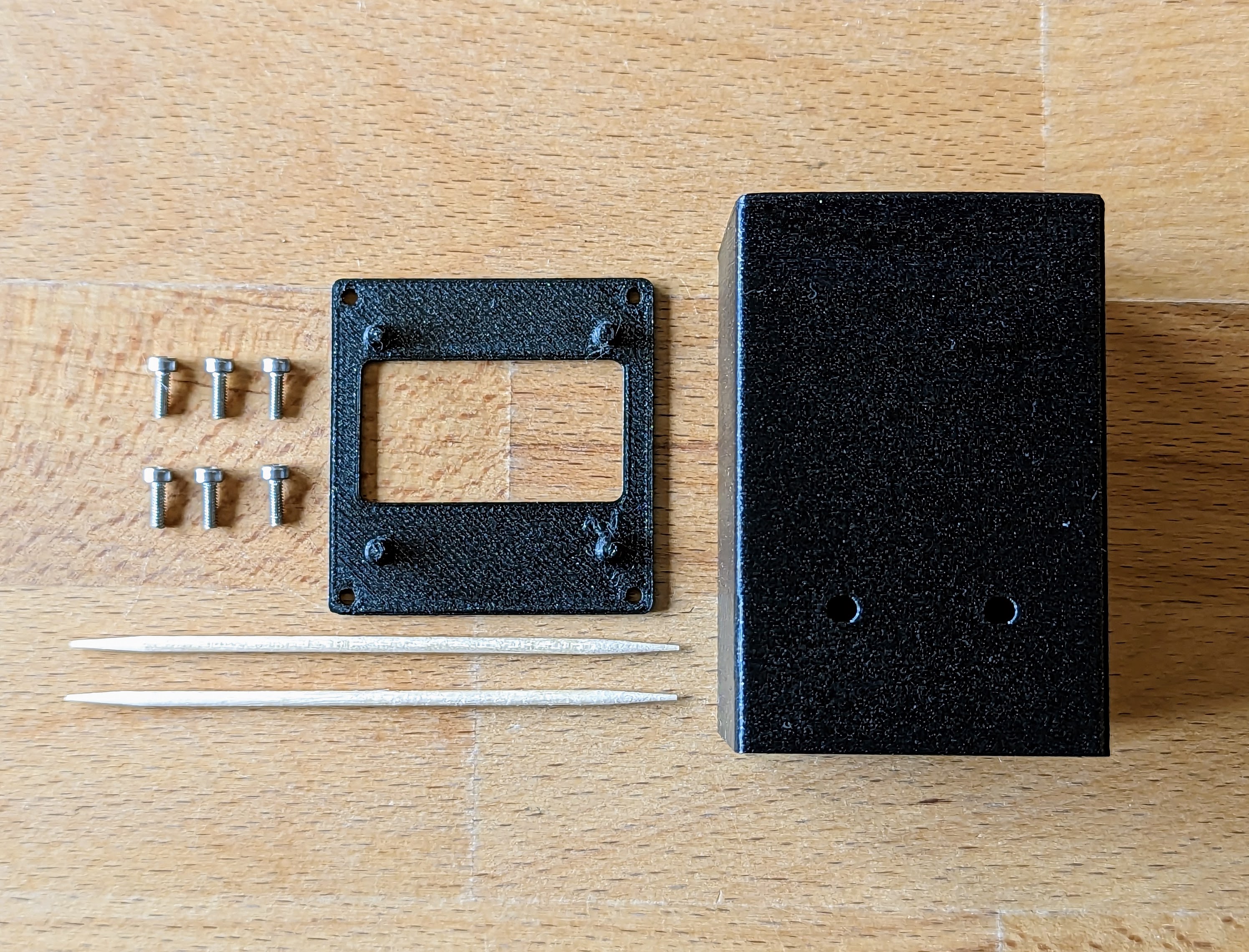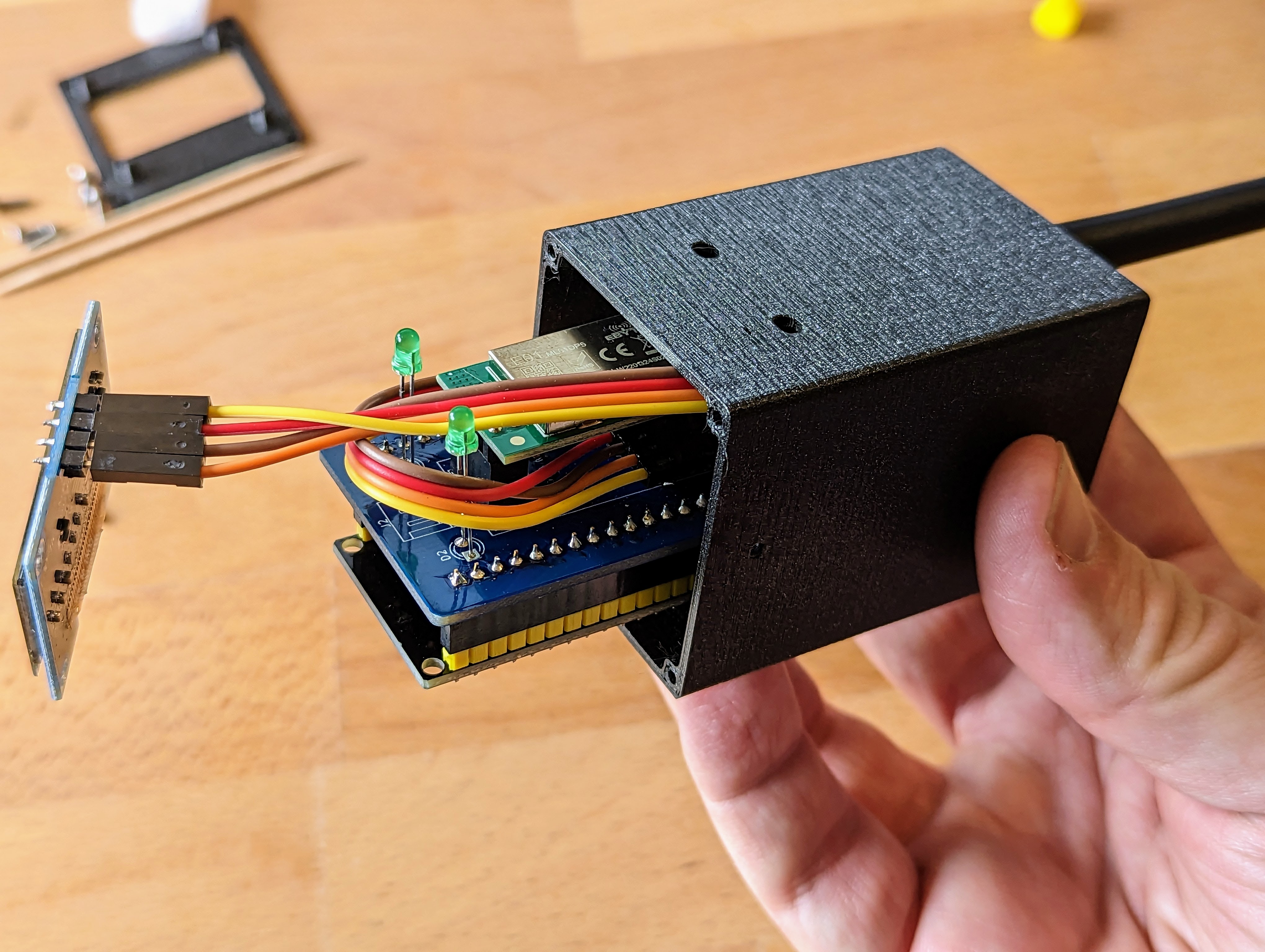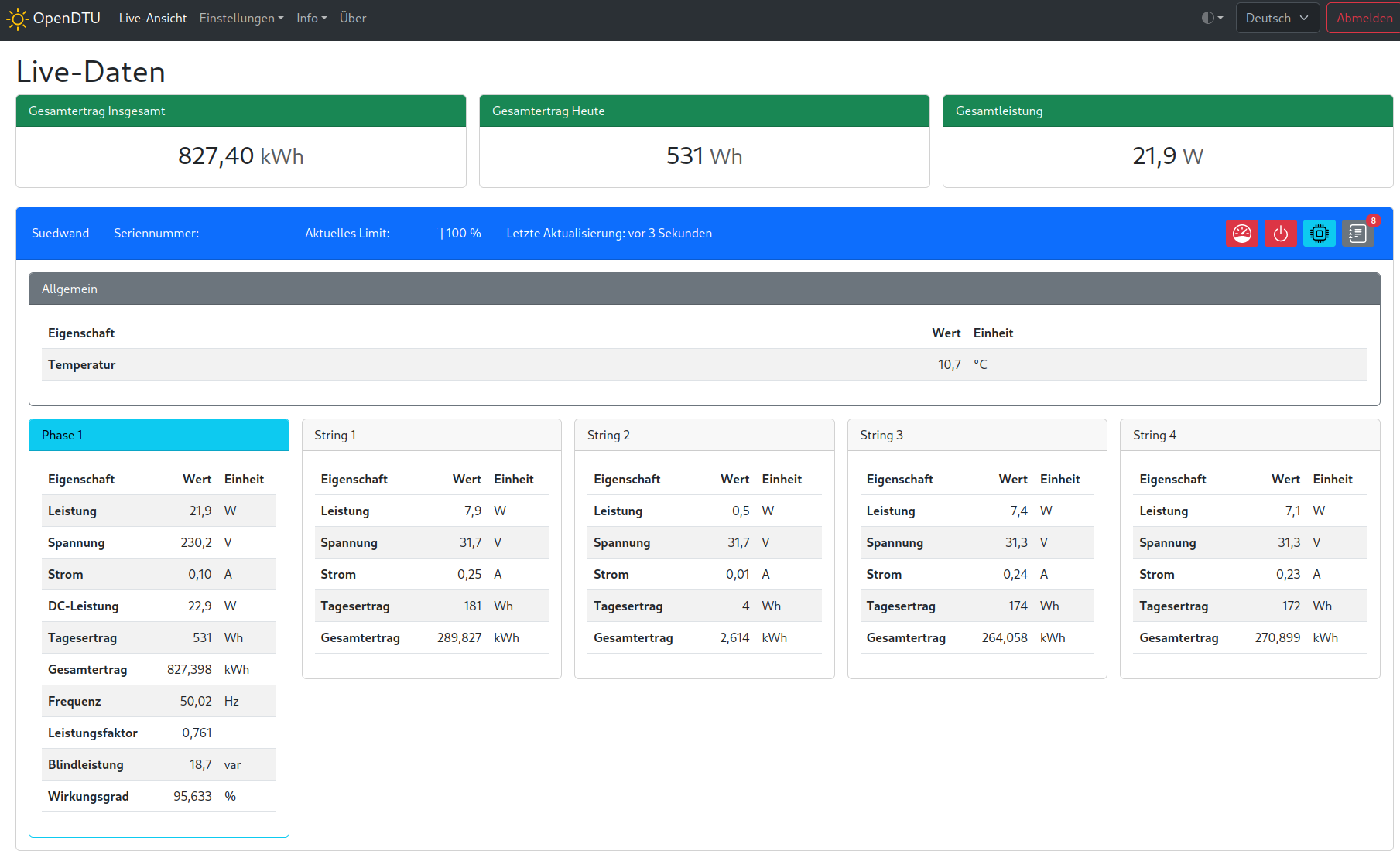 Available, delivery time: 1-3 days
Product number:
blink238342.2
Product information "OpenDTU CMT - Your evaluation for your balcony solar system compatible to Hoymiles HMS and HMT series (CMT module)"
The energy turnaround is in full swing and great balcony power plants are sprouting up on every balcony. It's beautiful!
With this OpenDTU Board kit you can read out your balcony solar power plant, display the data and even control it. The prerequisite is an inverter from Hoymiles. A small display always shows the current power production.
The project was started by Thomas and Jan and can of course be found under open source licence here:
https://github.com/tbnobody/OpenDTU
(there you will also find a list of compatible inverters).
This breakout board is 100% compatible and was created together with the developers of the software. On the board there is a special radio module that speaks the radio standard of the inverters. This is read out by an ESP32 module, processed and can be further processed via WLAN, e.g. with MQTT.

The board also has connections for a display and an RGB LED strip, which may be supported in a future version.
Pre-soldered CMT module (optional)

We have heard your feedback and understood that SMD soldering is probably not for everyone. Therefore, we have decided to offer the module pre-soldered. Only the CMT module (the silver chip) is soldered on. The pin header and antenna module are much easier to solder and still need to be soldered by you.
We actually solder them by hand, so unfortunately we have to charge a little more to justify the extra effort. We hope for your understanding here.

Scope of Delivery
In the scope of delivery, you will receive all the necessary components: a display, an ESP32, and an antenna module. You just need to solder them together and enter your Hoymiles serial number, and you're ready to go! The ESP32 is already pre-flashed.
Compatibility
This kit uses the CMT2300A module and is compatible with the following Hoymiles models:

Hoymiles HMS-300

Hoymiles HMS-350

Hoymiles HMS-400

Hoymiles HMS-450

Hoymiles HMS-500

Hoymiles HMS-600

Hoymiles HMS-700

Hoymiles HMS-800

Hoymiles HMS-900

Hoymiles HMS-1000

Hoymiles HMS-1600

Hoymiles HMS-1800

Hoymiles HMS-2000

Hoymiles HMT-1800

Hoymiles HMT-2250

Features
Read out live data from the inverter Display the inverter's internal event log

Display inverter information such as firmware version, firmware build date, hardware revision and hardware version

View and set the current inverter threshold

Power off/on function of the inverter

Uses ESP32 microcontroller and CMT2300A multi-inverter support

MQTT support (with TLS)

Home Assistant MQTT Auto Discovery support

Beautiful and fancy WebApp with visualisation of current data

Firmware upgrade via the Web UI Standard source

supports up to 10 inverters

Time zone support

Prometheus API endpoint (/api/prometheus/metrics)

English, German and French web interface

Direct connection of displays (SSD1306, SH1106, PCD8544)

Dark theme in the web interface
Target Group

This kit is designed for all those who have a solar power plant at home and a suitable Hoymiles inverter. Without the inverter and the solar panels the kit is just a nice paperweight with display ;). The electronics kit for soldering is designed for beginners. Relatively large components are used, which make it easy to learn how to solder. This is also possible for absolute beginners in a reasonable time.
Required tools
You will also need a micro USB cable and a suitable USB power supply. Two toothpicks are very practical. An electric side cutter is also very useful for this kit :)
Instructions and help
To make it easy for you to solder the kit, we have put together detailed instructions with lots of pictures and individual steps for each of our kits. There you will be guided step by step through the assembly and there are many tips and tricks on how to solder correctly. For the majority of our soldering kits there are also interactive circuits with the names of the components and the tracks. All instructions are available in German and English.
The instructions also describe the software part as far as the software is installed, connected to your WLAN and you have set up your inverter. Everything else is self-explanatory in the web interface.

For environmental reasons, we do not print our instructions. It is even better to view them on screen, as you can then zoom into the high-resolution photos to see the details. On each kit you will find a QR code or link to the instructions.
Just click on "DE" or "EN" for the right kit and you can download a PDF.
Lovingly packed for you by hand
All soldering kits are lovingly packed for you by hand in Germany. Unfortunately, it happens from time to time that a component is packed too much or too little. If something is too much: No problem! Keep the components and use them for your creations! If something is missing: No problem! Just send us an email and we will send you the missing parts.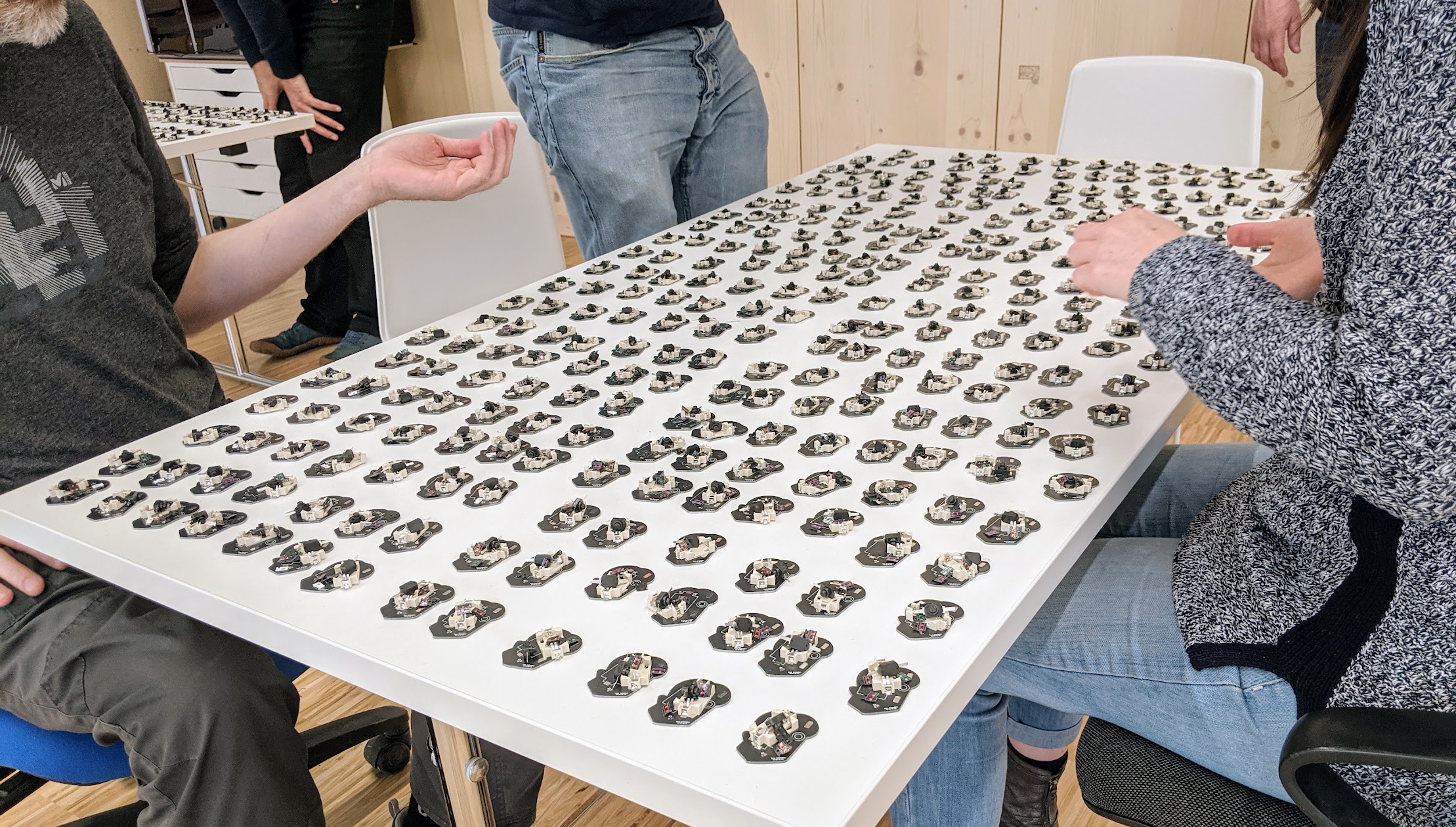 Show us your solar system and your OpenDTU evaluation

We at blinkyparts are super excited to hear what your solar system looks like and how/what you did with your OpenDTU kit. Share your photo with us at
Twitter/Mastodon: #SolderingConnects
Instagram: #SolderingConnects or follow us on @blinkyparts_com
Help others with your feedback
It is often difficult to judge whether a soldering kit is something for you. Help others by giving us a rating, a feedback. How did it work? What equipment did you have? What did you like most about it? What does your solar system do? Just leave a review here on the product page under "Reviews".

Build Time:

1-2 Hours

Difficulty:

Easy

, Medium

Manual and iteractive board:

https://binary-kitchen.github.io/SolderingTutorial/

Target group:

Grownup

, Nerd
---
Ich bin ein Lötanfänger und habe nur einen "Universallötkolben" mir relativ dicker Spitze. In meiner Jugend habe ich häufiger mit Bausätzen von Conrad Elektronik gebastelt, in den letzten Jahren aber eigentlich immer mal nur Kabel/Litzen gelötet. Die Schwierigkeit dieses Bausatzes (CMT vorgelötet) wird als "Einfach, Mittel" eingestuft. Ich dachte, ich bekomme das leicht hin. So leicht war es dann am Ende doch nicht. Das lag aber ganz eindeutig an meiner nicht gut geeigneten Lötausrüstung mit einer zu dicken Lötspitze. Trotz großer Sorgfalt habe ich eine Lötbrücke fabriziert, die ich aber entfernen und neu löten konnte. Die Anleitung ist wirklich sehr gut und einfach verständlich. Da gab es zu keiner Zeit Unsicherheiten, was wohin gehört. Das gedruckte Gehäuse ist passgenau, einzig die beiden LED sind etwas versenkt platziert. Hinweise meinerseits: - Die beiden grünen LED leuchten sehr hell. Da wäre es toll, wenn man die Helligkeit mit optionalen Widerständen oder einem Poti dunkler stellen könnte. - Die Sendeleistung des Funkempfängers ist Standardmäßig auf niedrige Stufe eingestellt. Ich habe zuerst keine Verbindung zum Wechselrichter hinbekommen, bis ich irgendwann diese Einstellung gefunden hatte. Da wäre evt. ein Hinweis in der Anleitung hilfreich. - Das Display steht beim ersten Start auf "Energiesparmodus" und schaltet sich relativ schnell von alleine aus. Das kann man auf der Weboberfläche umstellen, wenn man es denn weiß. Ich habe es am Ende hinbekommen und werde das Set für einen Freund gleich nochmal bestellen. Allerdings hole ich mir vorher auch gleich einen besseren Lötkolben.
alles bestens auf Anhieb geklappt mit herkömmlichen Mitteln trotz Löten des Funkmoduls
Also mir gefällt das kleine schwarze Kasterl. Bin echt begeistert davon und freu mich wie ein kleines Kind zu Weihnachten. Nur die LEDs muß man abdunkeln, entweder mit zusätzlichem Vorwiderstand oder schwarz anmalen. Die blenden in der Nacht sonst ziemlich, wenn man die Anzeige auch abschalten läßt. Siehe Ergänzung ganz unten! Hab etwa eine gute Stunde gebraucht, löten kann ich, aber noch mit altem Lötkolben der verfügbar war. Auch damit hatte ich keine größeren Probleme auch das Funkmodul auf die Platine zu löten. Verwendet hab ich altes Lötzinn (verbleit) mit Kolophoniumseele. Ich sorge mich da nicht groß nur ja keine Brücken zu schaffen, Hauptsache erstmal gut verzinnt und anschließend einmal überschüssiges Zinn abziehen mit vorher gereinigtem (abgeklopftem) Lötkolben. Der nimmt dann die Brücken auch wieder gut weg, ggf. etwas nachverzinnen damit genug Flußmittel drauf ist, dann gehen die Brücken schön wieder weg. Selbst wenn man patzt und eine Brücke zum Metallgehäuse herstellt läßt sich diese leicht wieder entfernen. Ohne guter Optiker-Lupe geht aber (in meinem Alter) gar nichts mehr! Ich habe die (günstige mit Molullöten) CMT-Version gewählt, da ich schon ein NRF-Funkmudul hatte (zwar ohne externe Antenne aber egal). Somit kann ich jetzt beide WR-Typen (alte HM und neuere HMT) damit betreiben. Muß dazu nur das Funkmodul umstecken und die jeweils passende gesicherte Konfig hochladen (Profil in Hardware ändern). Man kommt sich nach 40 Jahren wieder vor wie seinerzeit in der Schule. :-) Ein kleiner Hinweis noch: Die beigefügten Schrauben sind 1,5mm Inbus (Innensechskant), hat vielleicht nich jeder parat zuhause herumliegen. Sie gehen schon recht fest zu drehen, daher mit gewöhnlichem Schraubenzieher wird man nur durchrutschen. Aber man kann alternativ mit einer Zange (Kombizange) notfalls bestimmt auch reindrehen. Welche Teufel haben euch bei der Dimensionierung der LED-Vorwiderstände R1+R2 geritten? Vor 40 Jahren hatte man die schon auf 20mA ausgelegt, heutige LED brauchen nur um die 2mA herum und nicht geschätzt 40mA. Also die beiden 68 Ohm Widerstände durch 2k2 ersetzt und sind noch immer hell genug. Ich empfehle sie durch 500-3,3k Ohm zu ersetzen, ja nach gewünschter Helligkeit, außer man möchte damit eine Raumbeleuchtung realisieren und ein Kraftwerk dafür hochfahren. :-) Aber im Ernst, die solltet ihr auf 470 Ohm oder 1k ändern im Bausatz. Weiters empfehle ich anstelle der vorgeschlagenen Zahnstochermethode das Display nur auf die Gehäusefrontplatte aufzustecken und zwischen Display und eingeschobener Platine einen gewöhnlichen weichen Verpackungkunststoff (die üblichen ca. 3mm dicken Folien 2-lagig damit etwa 7mm Dicke entsteht oder ähnliches Material) beizulegen. Damit wird es mittig gut nach außen gedrückt und hält perfekt in Position. Die Zahnstocker halten nicht, wenn man es manchmal wieder öffnen möchte.
Spaß beim Löten und beim Auswerten
Diese kleine schwarze Box macht echt Spaß! Fast wie ein Ü-Ei: Zuerst hat man Spaß beim zusammenlöten und dann Spaß beim auswerten. Das Löten ging einfach und die Anleitung ist wirklich super! Ich habe mir das vor-gelötete CMT-Modul gekauft und wo ich es mir jetzt so ansehe war das schon sinnvoll: Das Modul ist hat kleine Anschlüsse und sieht schwerer zu löten aus. Nichts für Anfänger wie mich. Wenn man alles gelötet hat und an ein USB-Netzteil angeschlossen hat ploppt ein WLAN auf und man kann seine eigenen WLAN-Einstellungen vornehmen. Danach einfach nur noch im Webinterface die Seriennummer des Wechselrichters eintragen und schon gehts los. Ich hatte ja keine Ahnung wie schön das ist auf einem Display immer den aktuellen Status vom Balkonkraftwerk an der Wand zu sehen. Traumhaft!
Tolles Teil - ruhige Hand nötig
Komplettpaket mit praktischem Gehäuse LEDs Statusanzeige und Display. Alles dabei für einen guten Preis. Gute Anleitung zum Löten der wenigen Komponenten. ABER: Das CMT2300A Modul ist für jemanden, der noch keine SMD Löterfahrung hat, verflucht schwer sauber anzulöten. Stellt euch darauf ein, dass ihr ein oder zwei Ersatzodule braucht - gibt's bei Amazon. Außerdem empfehle ich diese (englischsprachige) Anleitung durchzulesen, bzw. das YT Video anzusehen: https://learn.sparkfun.com/tutorials/how-to-solder-castellated-mounting-holes/all Es wäre toll, wenn blinkyparts, das Modul optional auch angelötet anbieten würde.