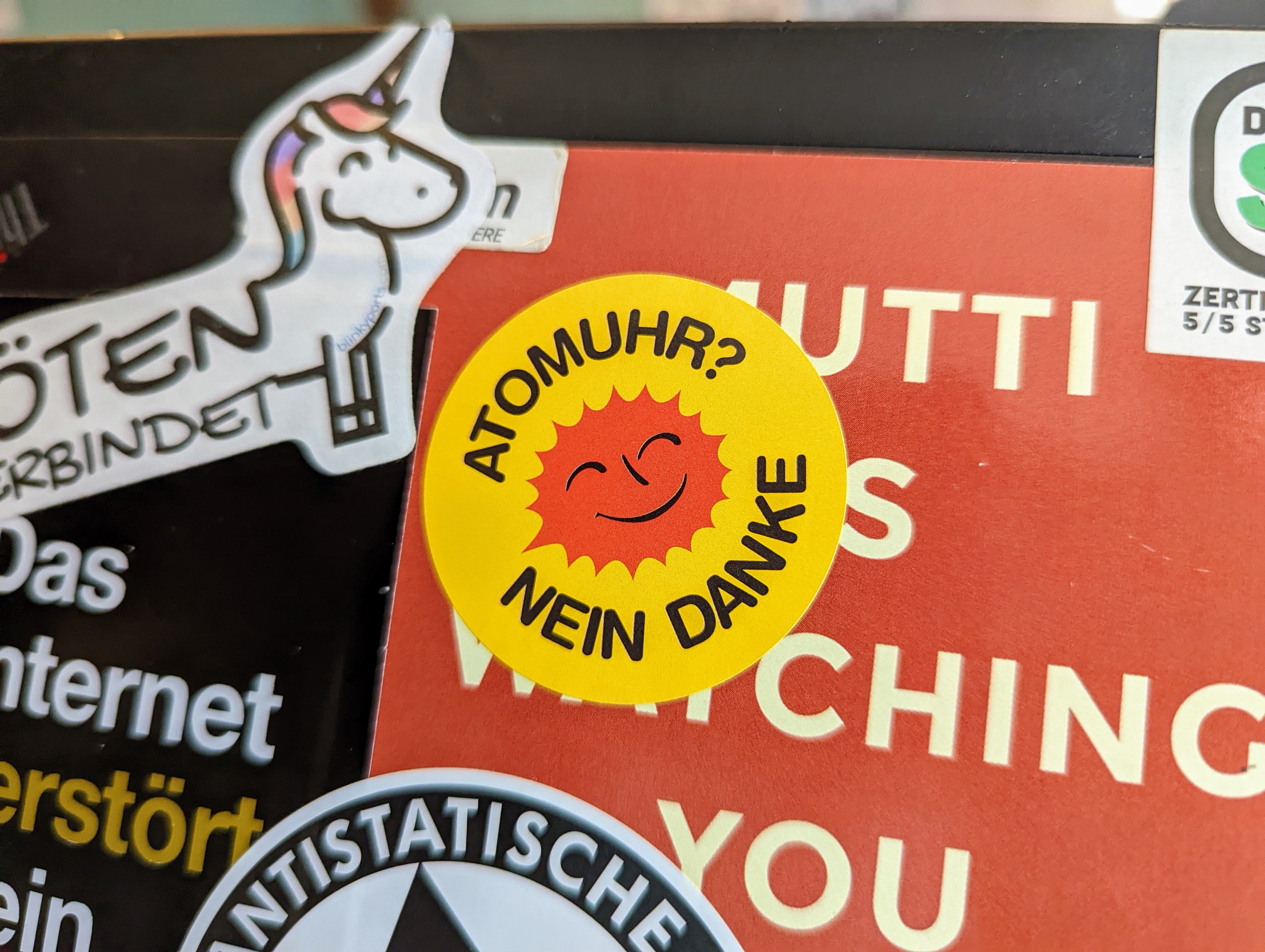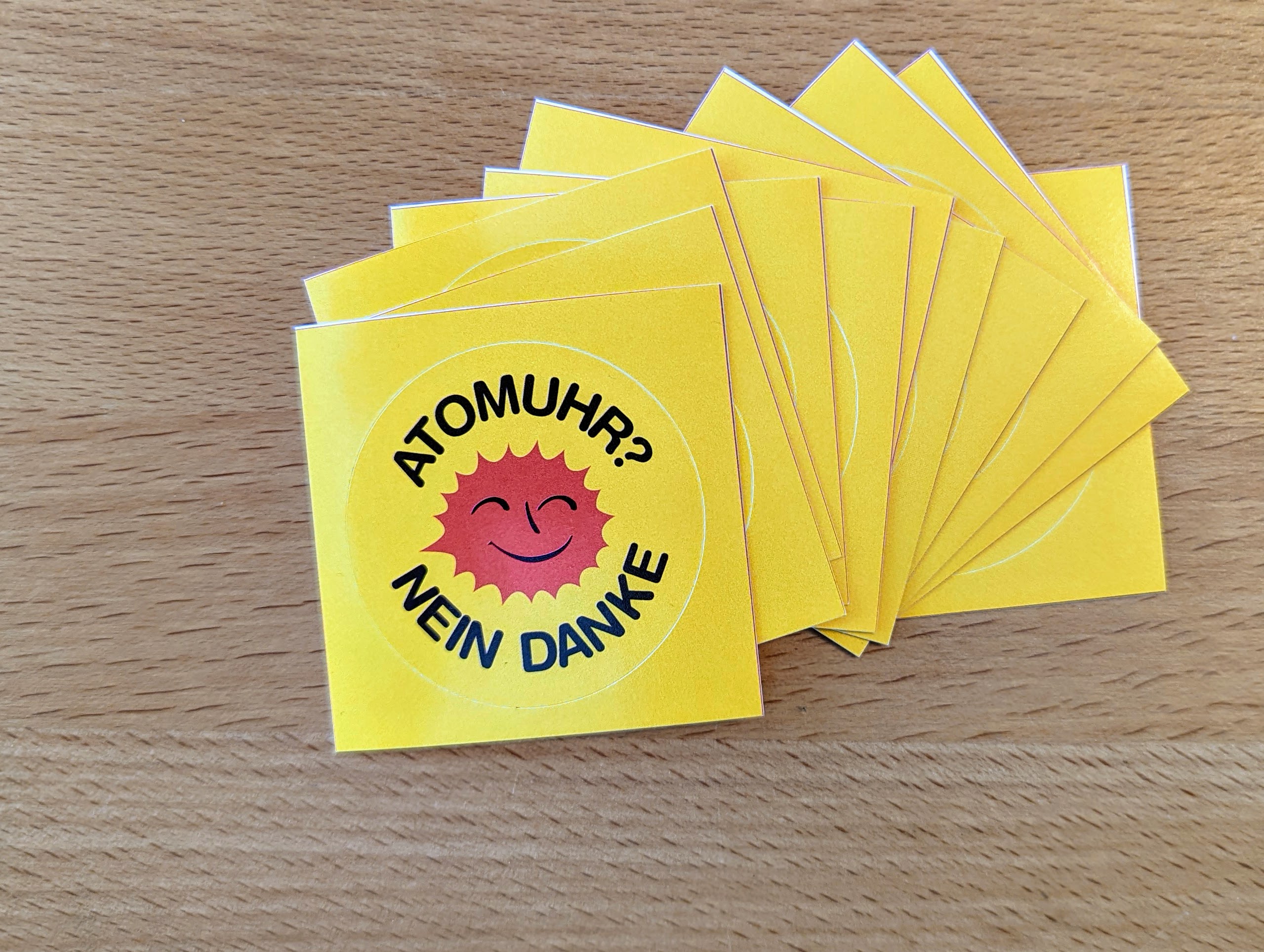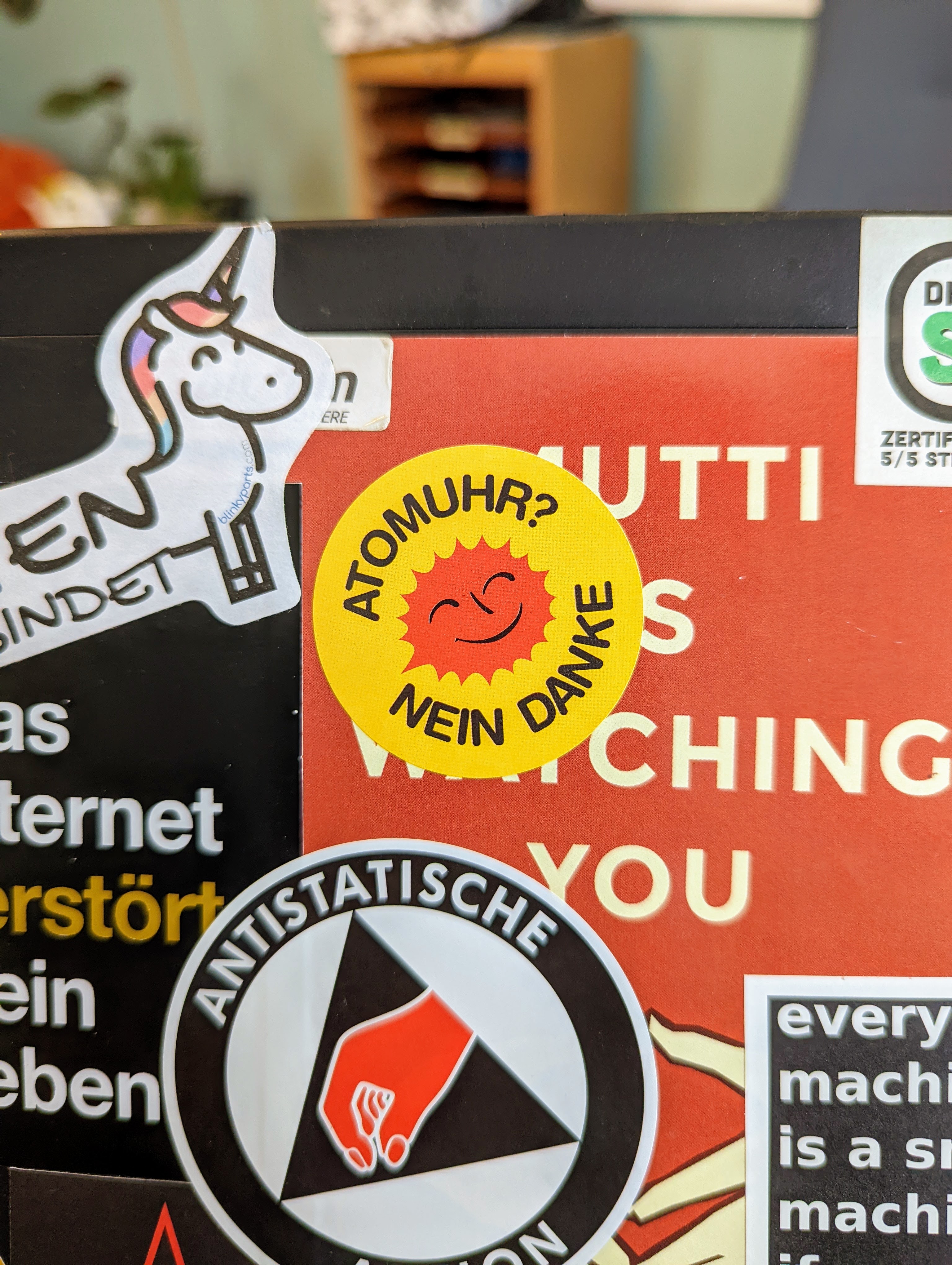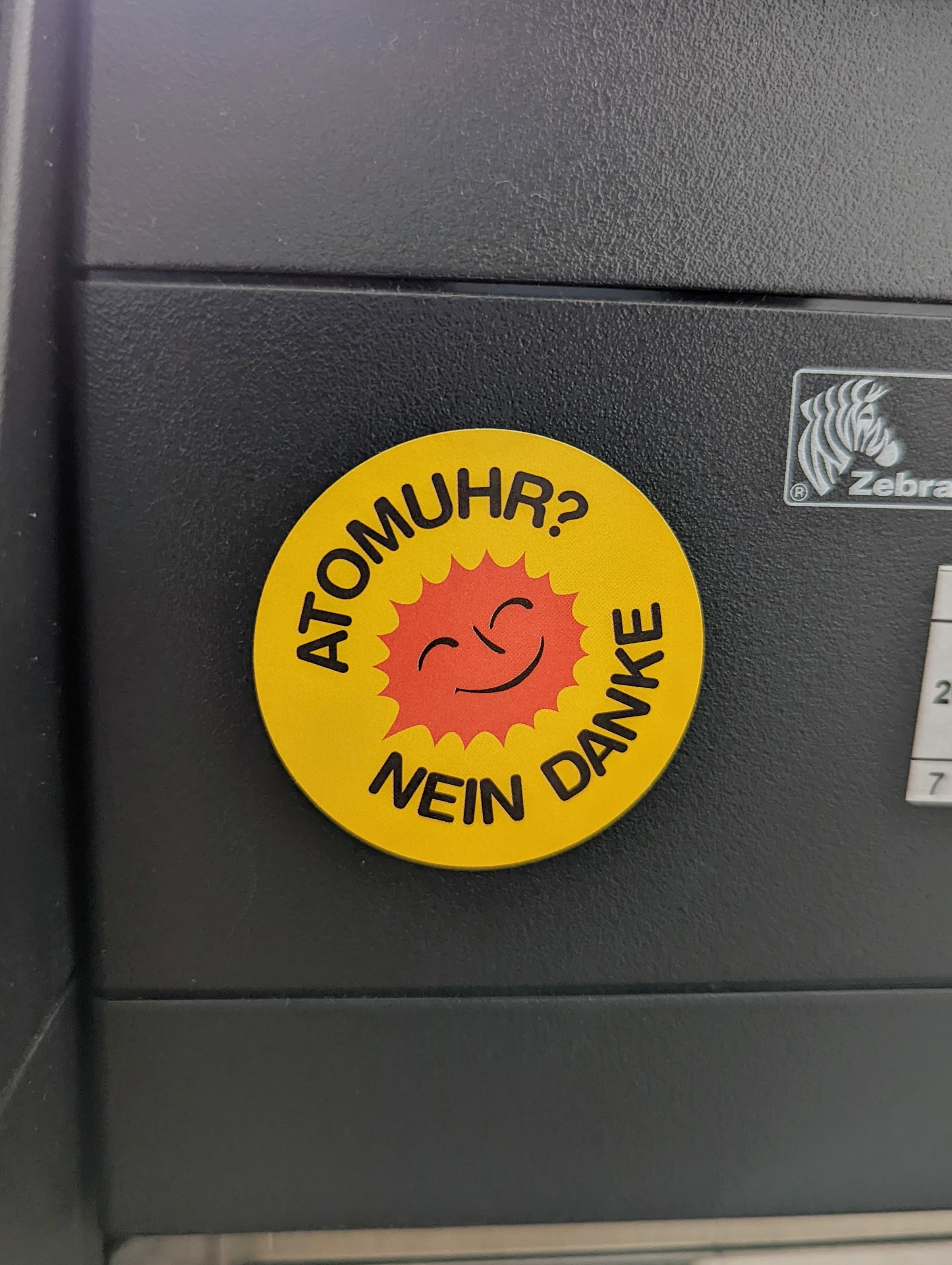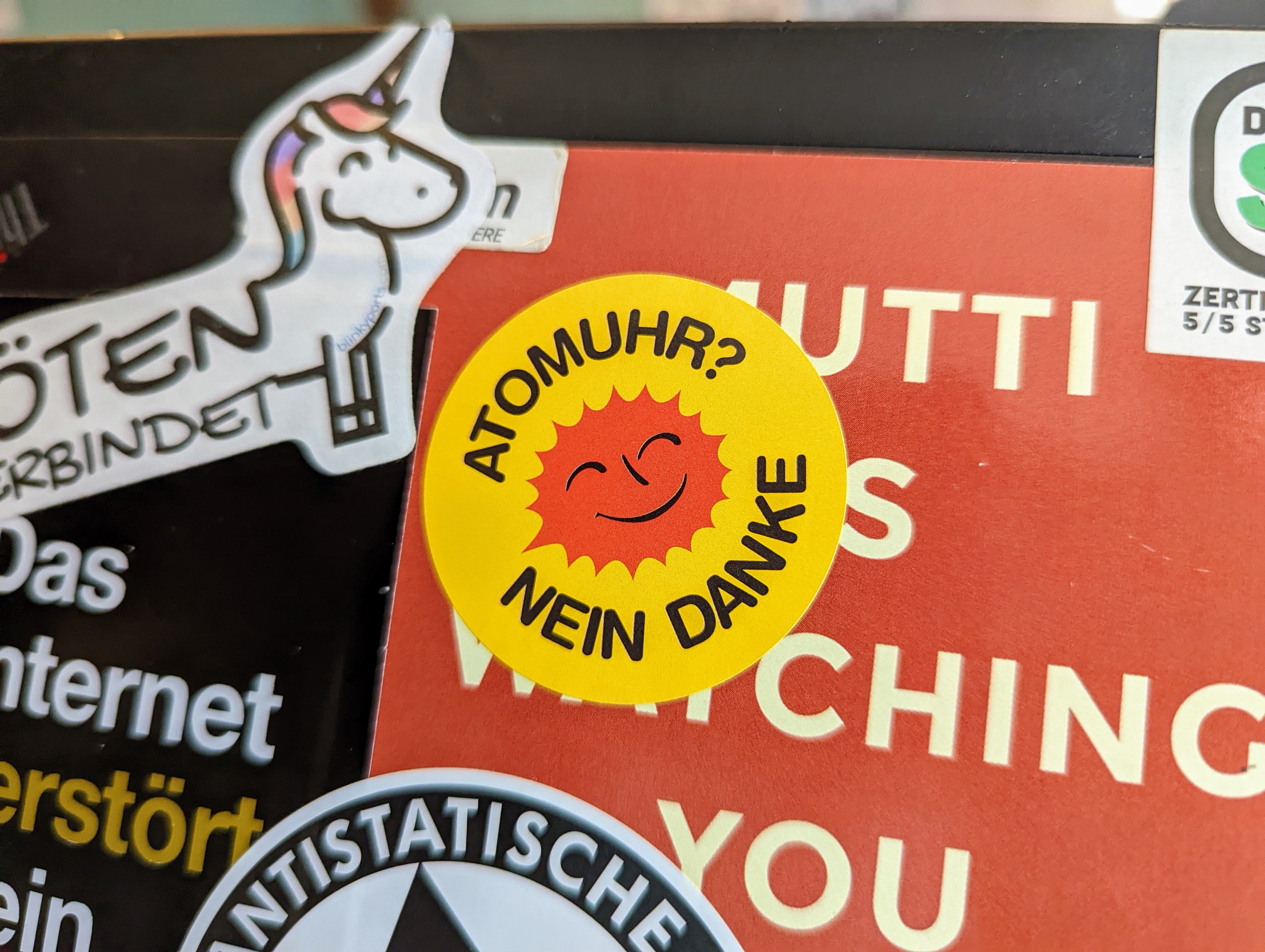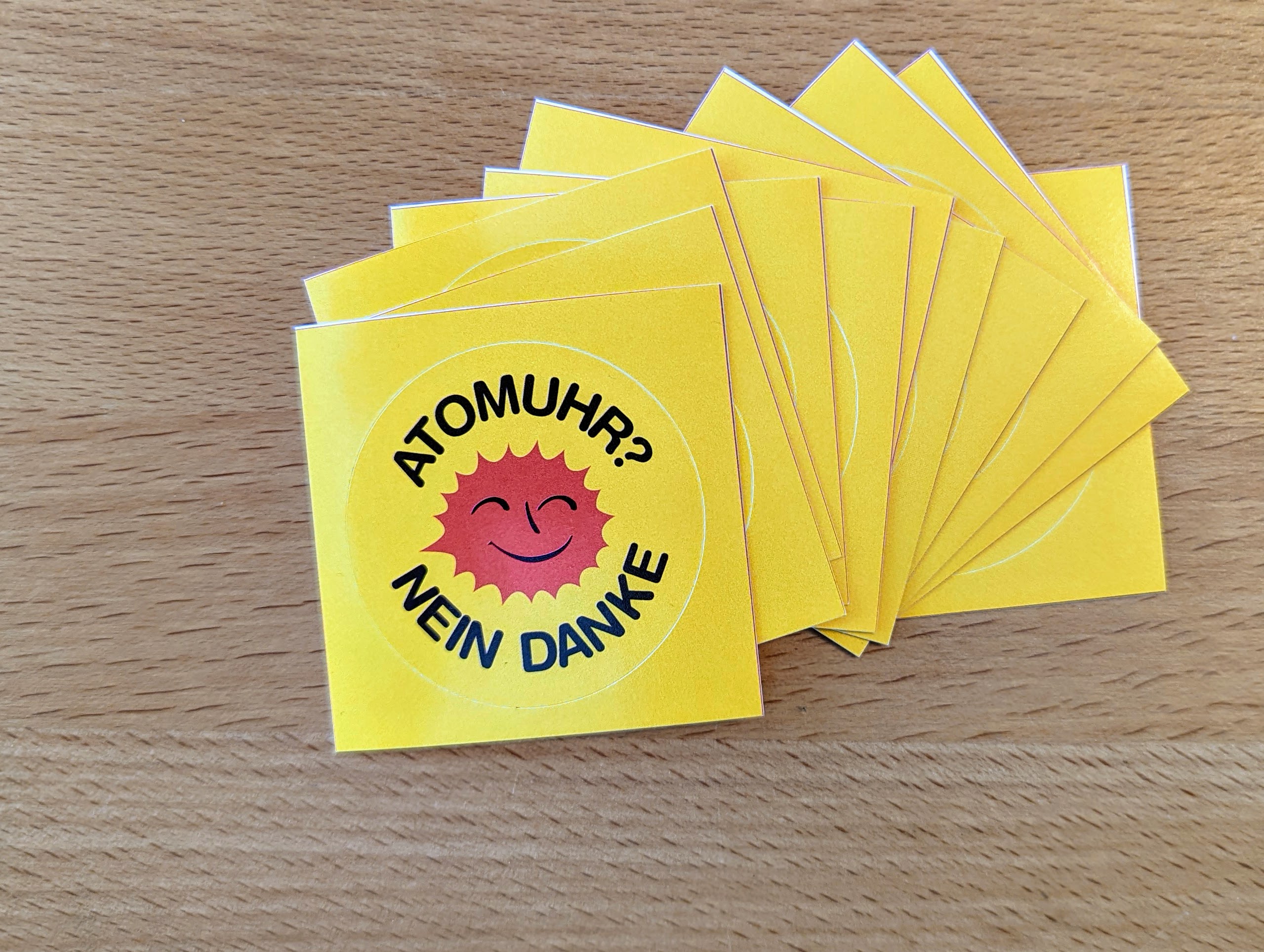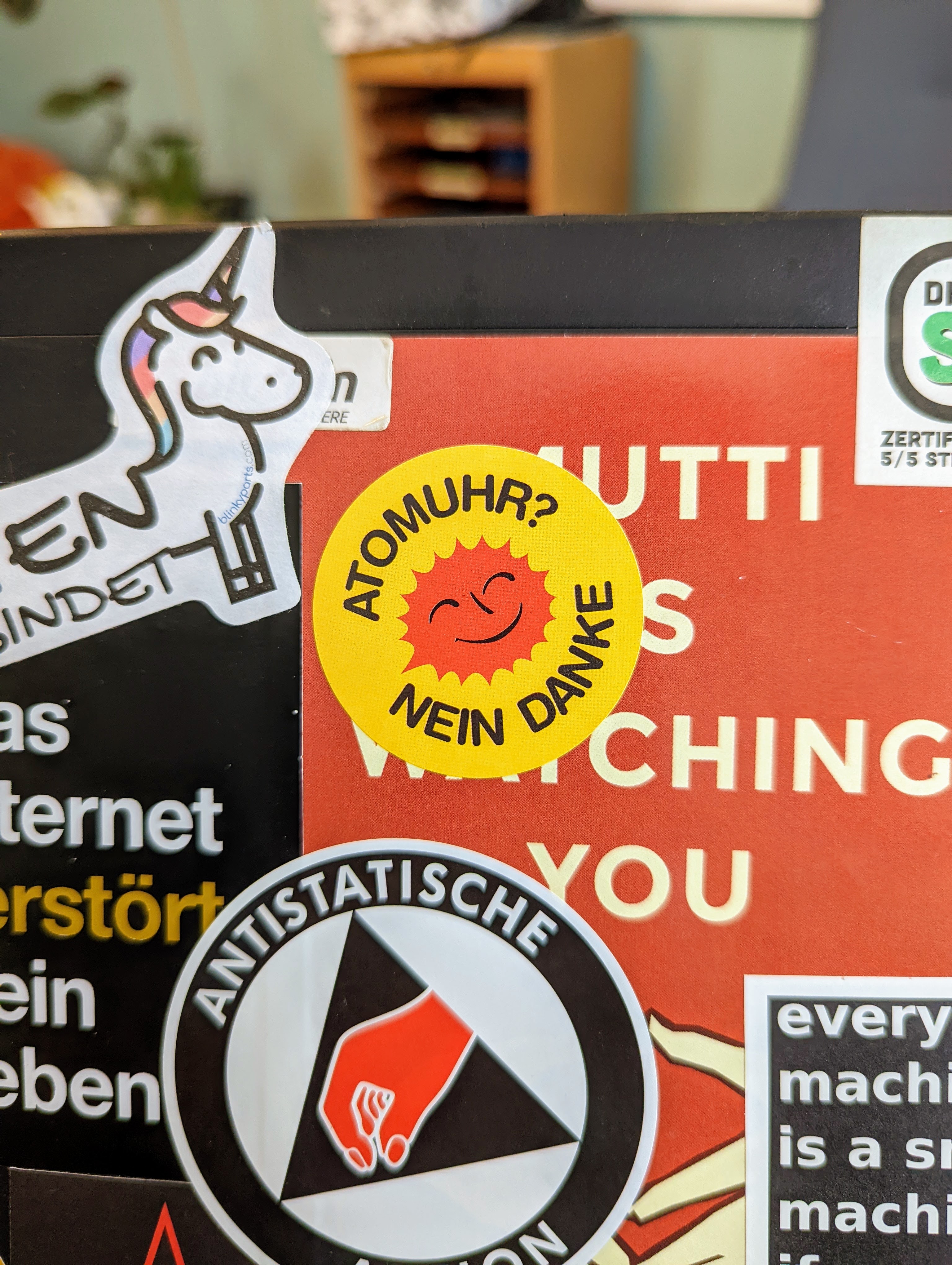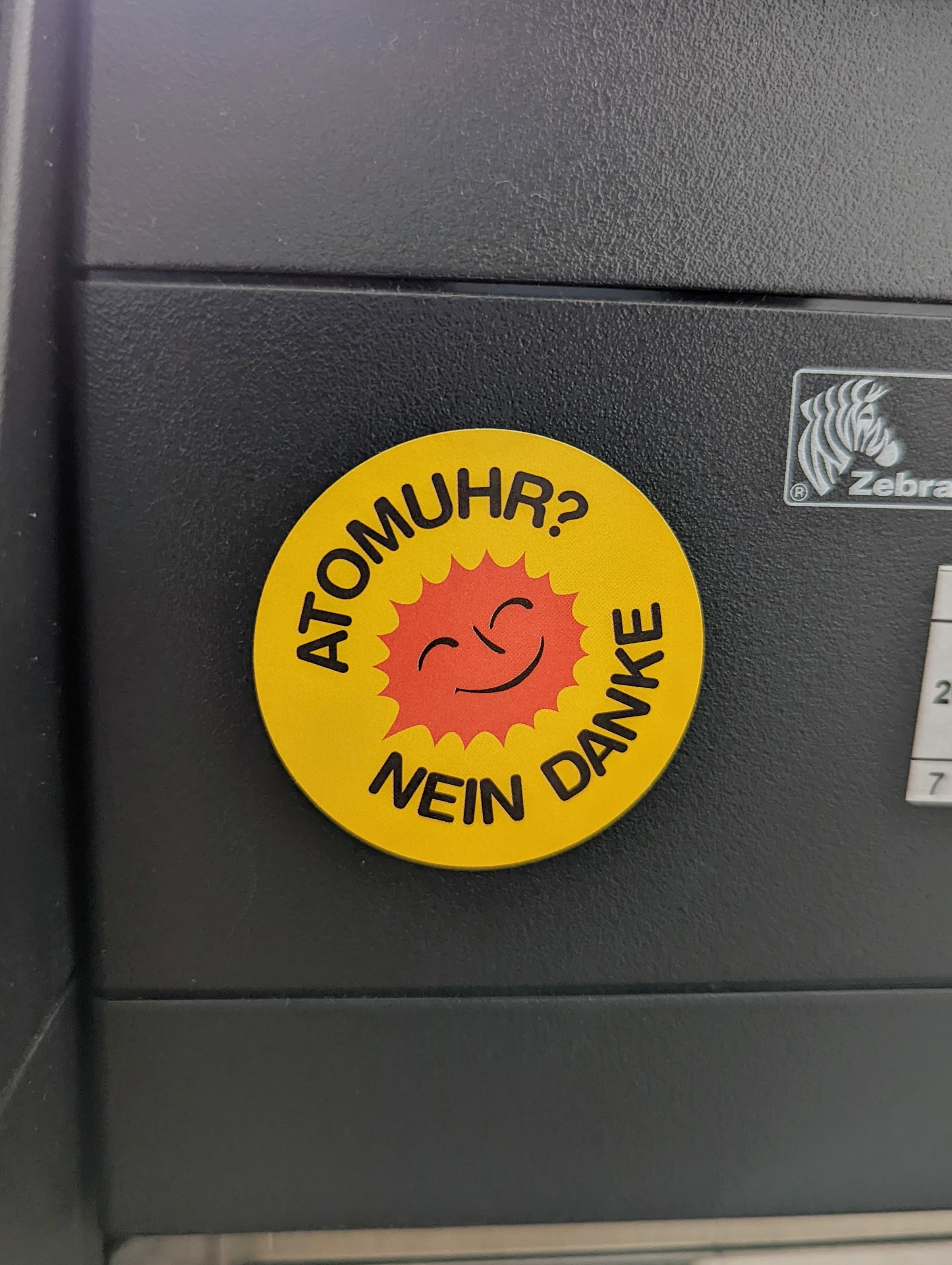 Available, delivery time: 1-3 days
Product number:
blink235242
Product information "Sticker pack: 10x Atomic Clock? No thanks!"
Who hasn't experienced this: you are always driven by time. Everywhere you look there are clocks reminding you to sell time, and then they come along with super-precise atomic clocks. Well, that's over now! Here come the "Atomic clocks? No thanks!" stickers in the style of their big sister "Atomic power? No Thanks!"

Of course, there is a little joke hidden in the sticker. After all, atomic clocks keep our lives running smoothly. Every transaction on a server relies on an accurate clock to work together. GPS? Unfortunately not possible without an atomic clock. So take the sticker with a lot of humour and put a smile on their faces when they read and understand the sticker correctly.
Printed on 90 µm adhesive film yellow (round punched out) and of course UV-resistant for outdoor use. What else? The sticker is practically round and has a diameter of 45 mm.
You get 10 stickers with this sticker pack. The "Atomic clock? No Thanks!" stickers have black lettering with a red sun in the middle printed on a yellow background (the colours may differ from the pictures).