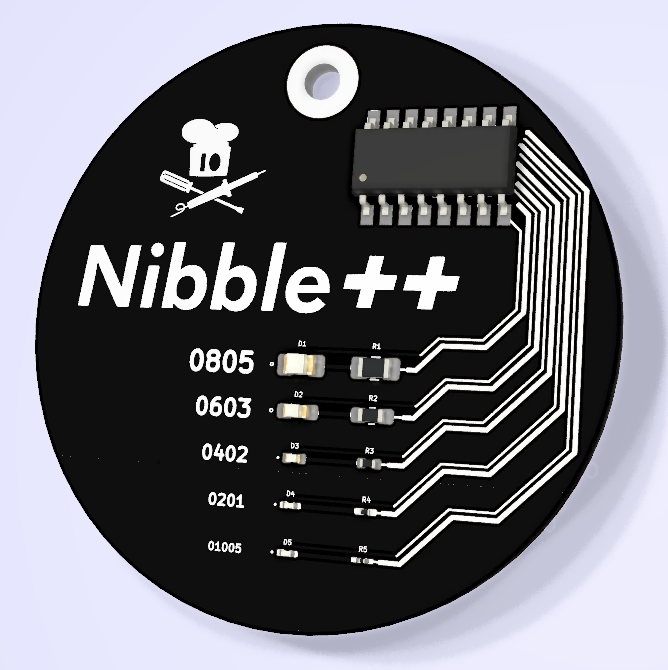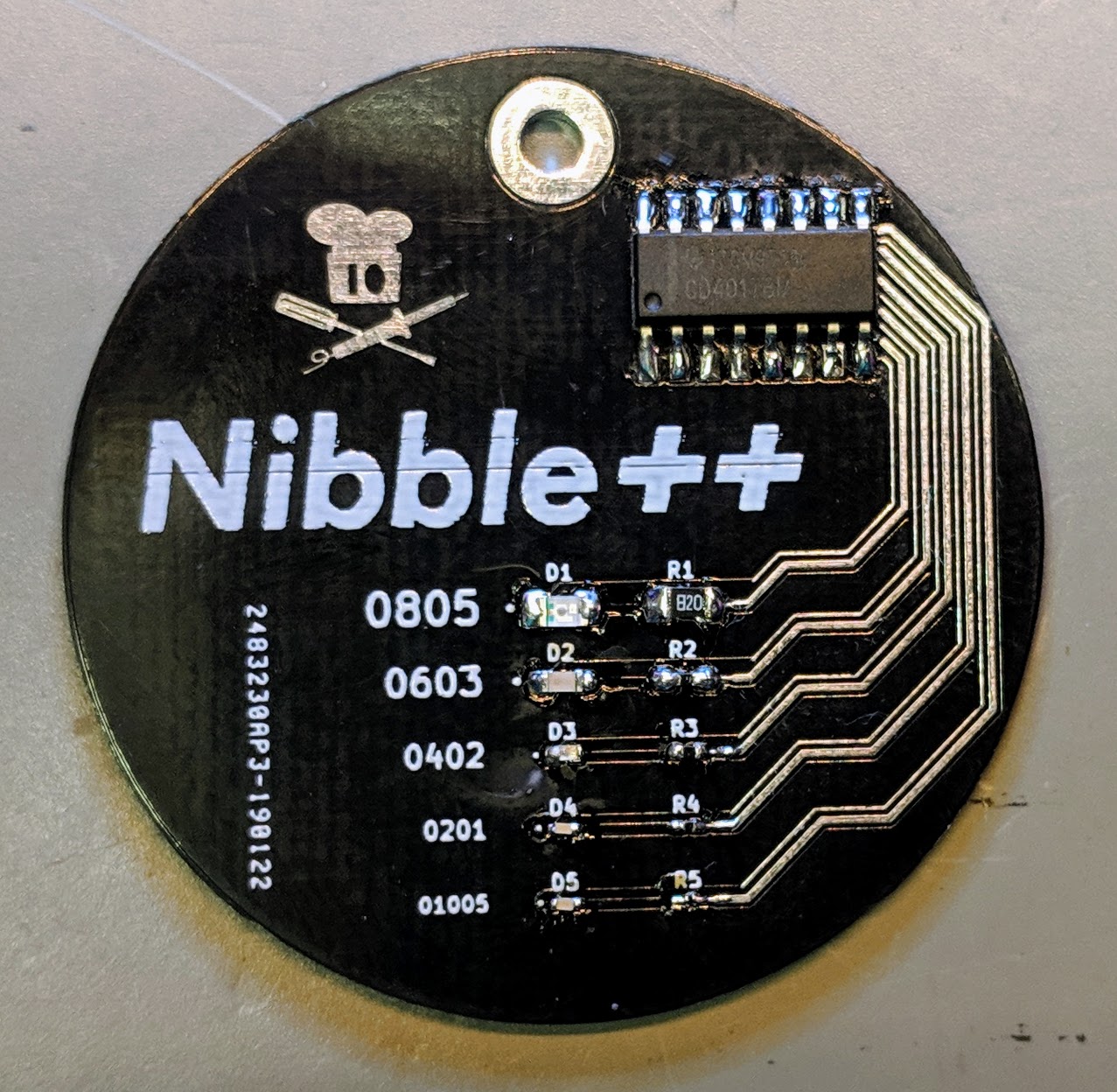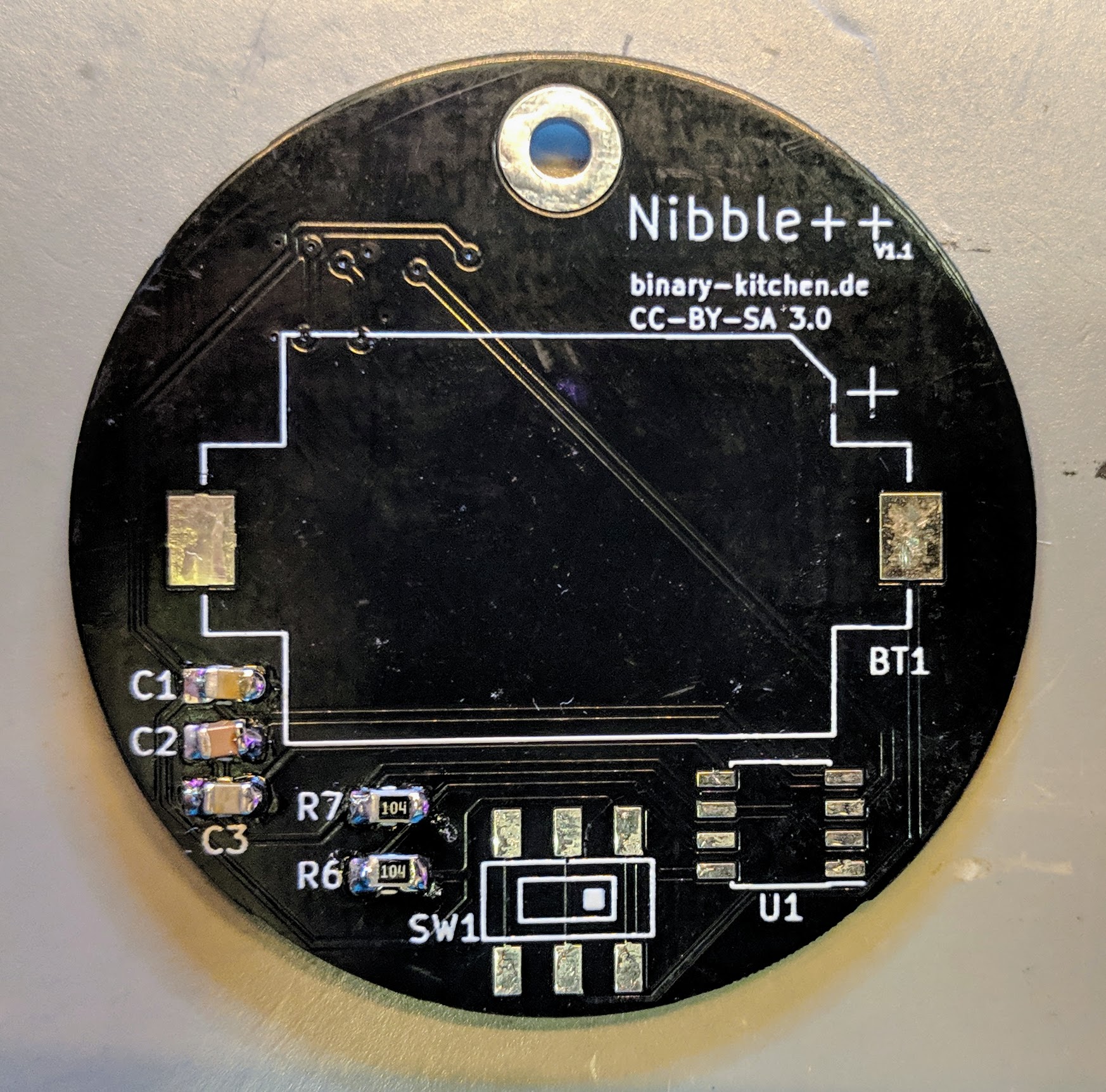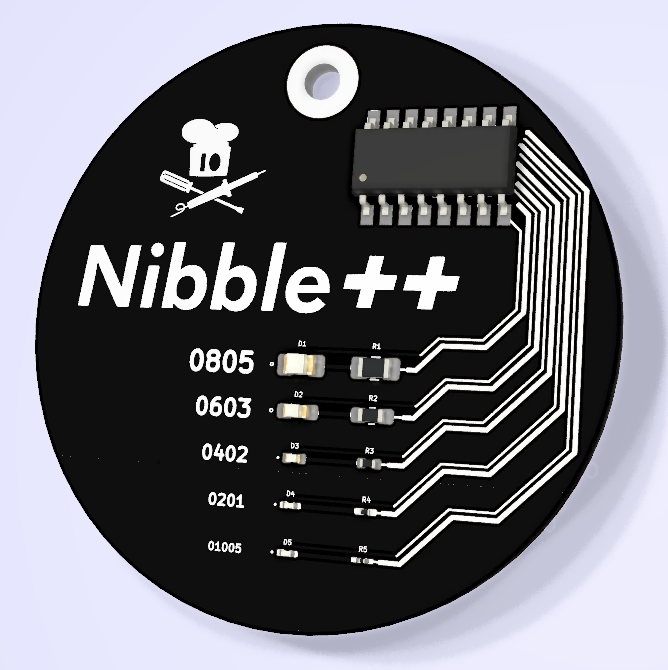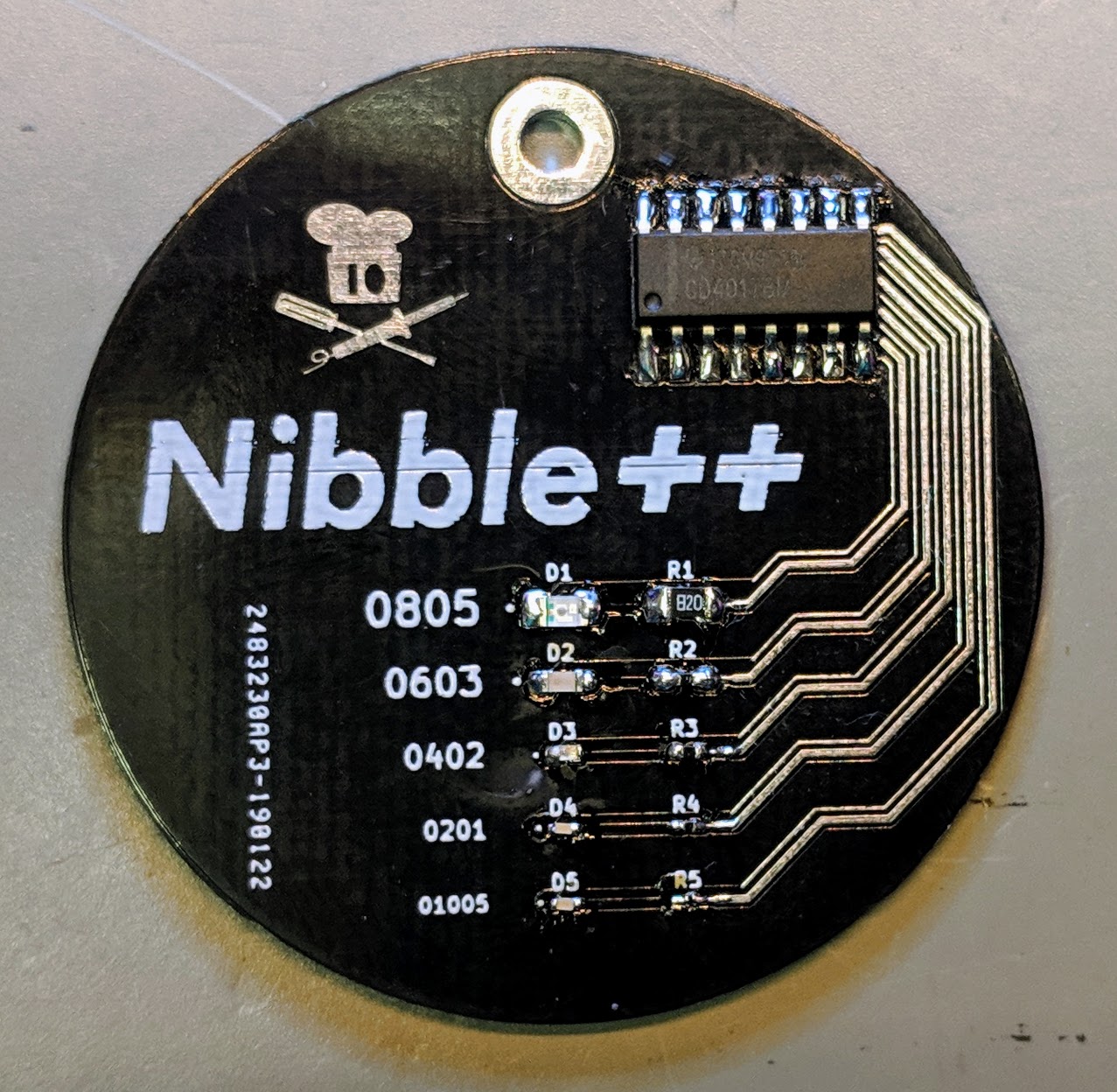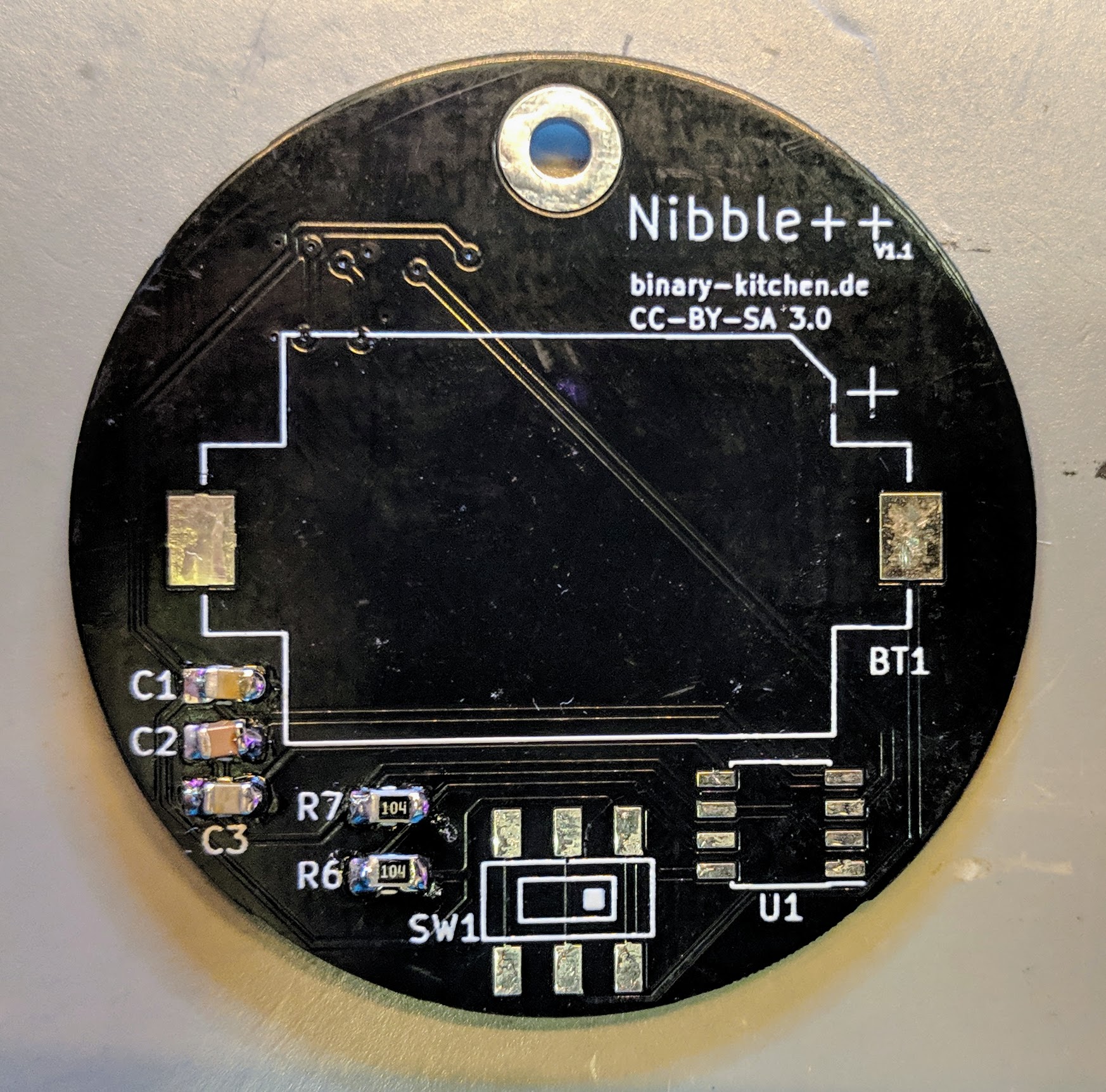 Available, delivery time 1-3 days
Product number:
blipa23442
Product information "Nibble++ SMD Challenge"
This soldering kit is particularly heavy because very small parts are used. With the Nibble++ your SMD hand soldering skills can be tested extensively. On the board you first start on the rear side to create the running light circuit. Here everything is still simple with 0805 components (2mm x 1,5mm). On the front side you continue with LEDs and resistors with 0805 SMD parts, 0603 (1,6mm x 0,8mm) LED and resistor, 0402 (1mm x 0,5mm) and 0201 (0,6mm x 0,3mm) LED and resistor. If you made it this far, you can pat yourself on the back, but there's more: The supreme discipline 01005-SMD component size (0.4mm x 0.2mm) - Yes really!
No matter how good you are, the circuit will light up from the first LED! Don't worry if you can't manage individual component sizes.
For the kit you need a lot of patience but afterwards you will be super proud!
Build Time:

2-4 Hours

Difficulty:

Ultra

Manual and iteractive board:

https://binary-kitchen.github.io/SolderingTutorial/

Needed batteries (not inclueded):

CR2032 coin cell / LIR2032 rechargeable coin cell

Target group:

Grownup

, Nerd