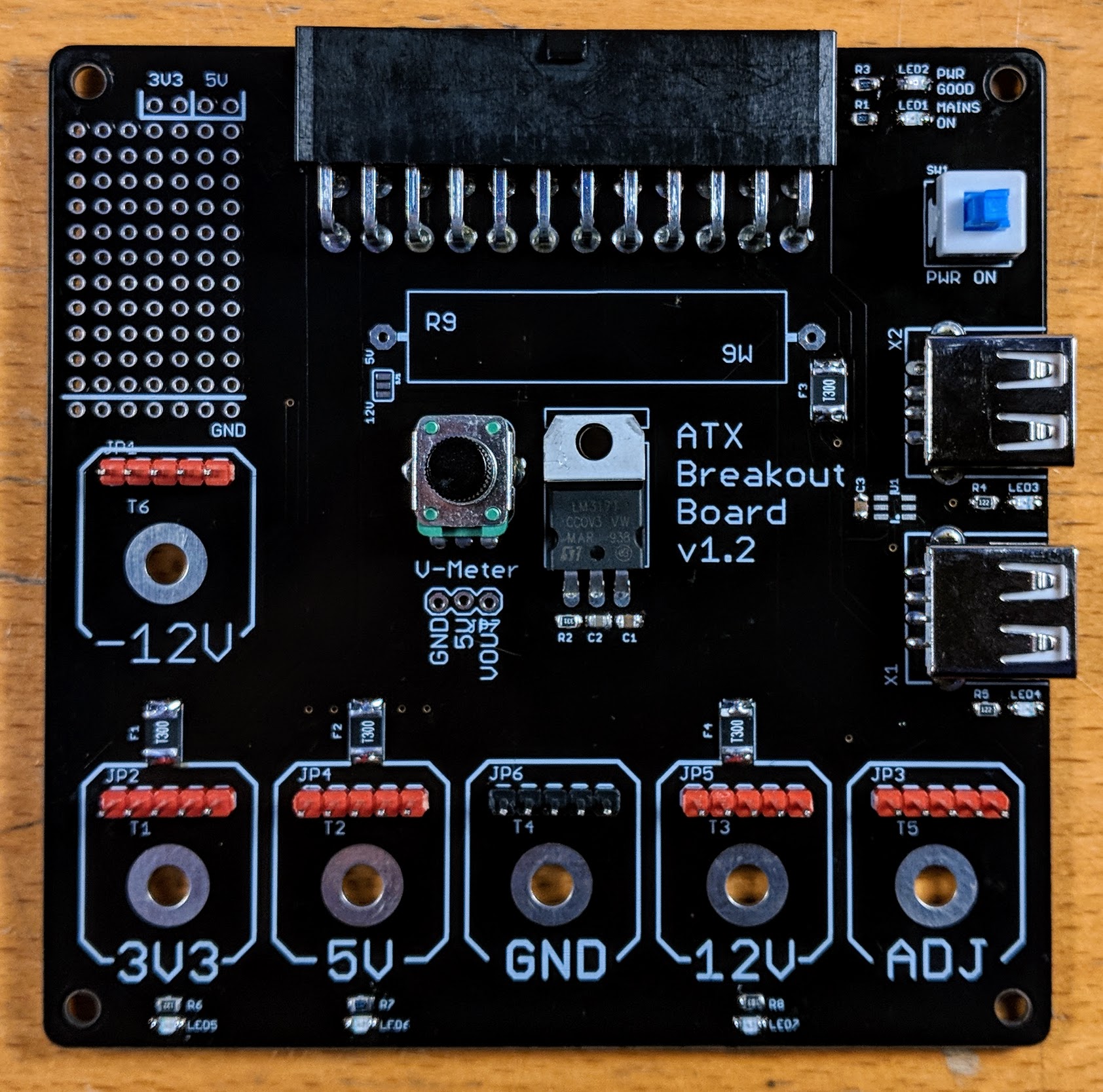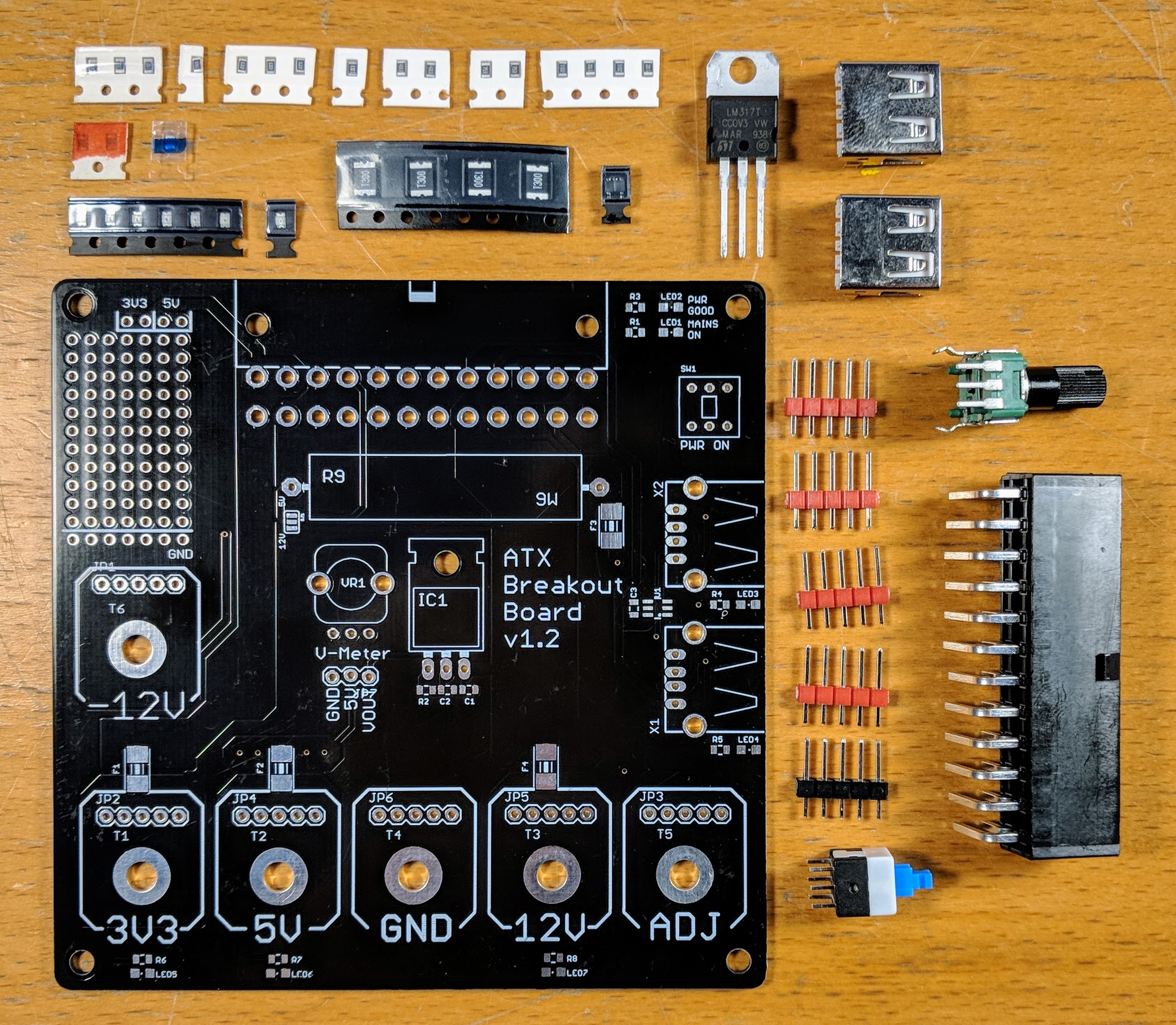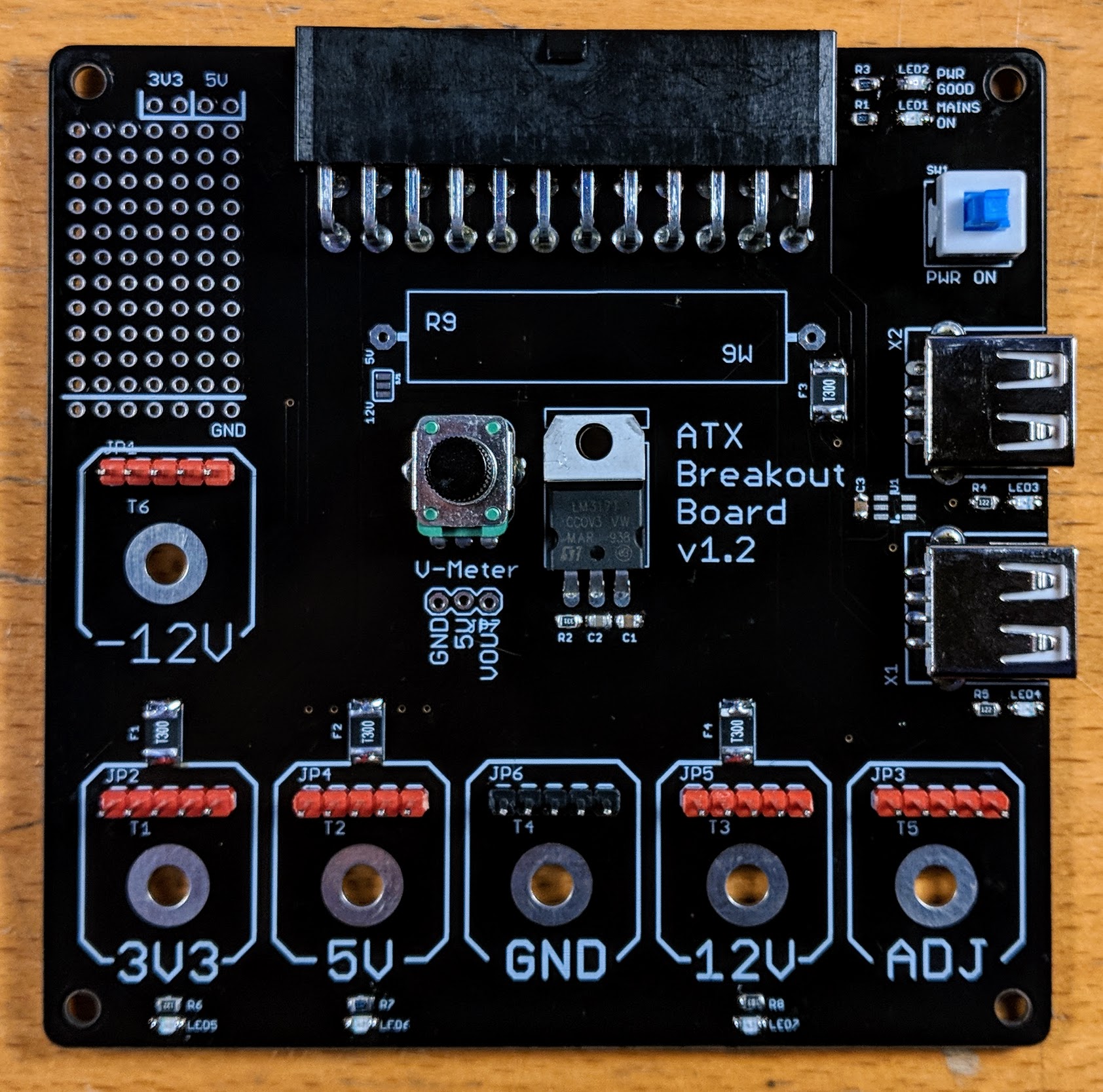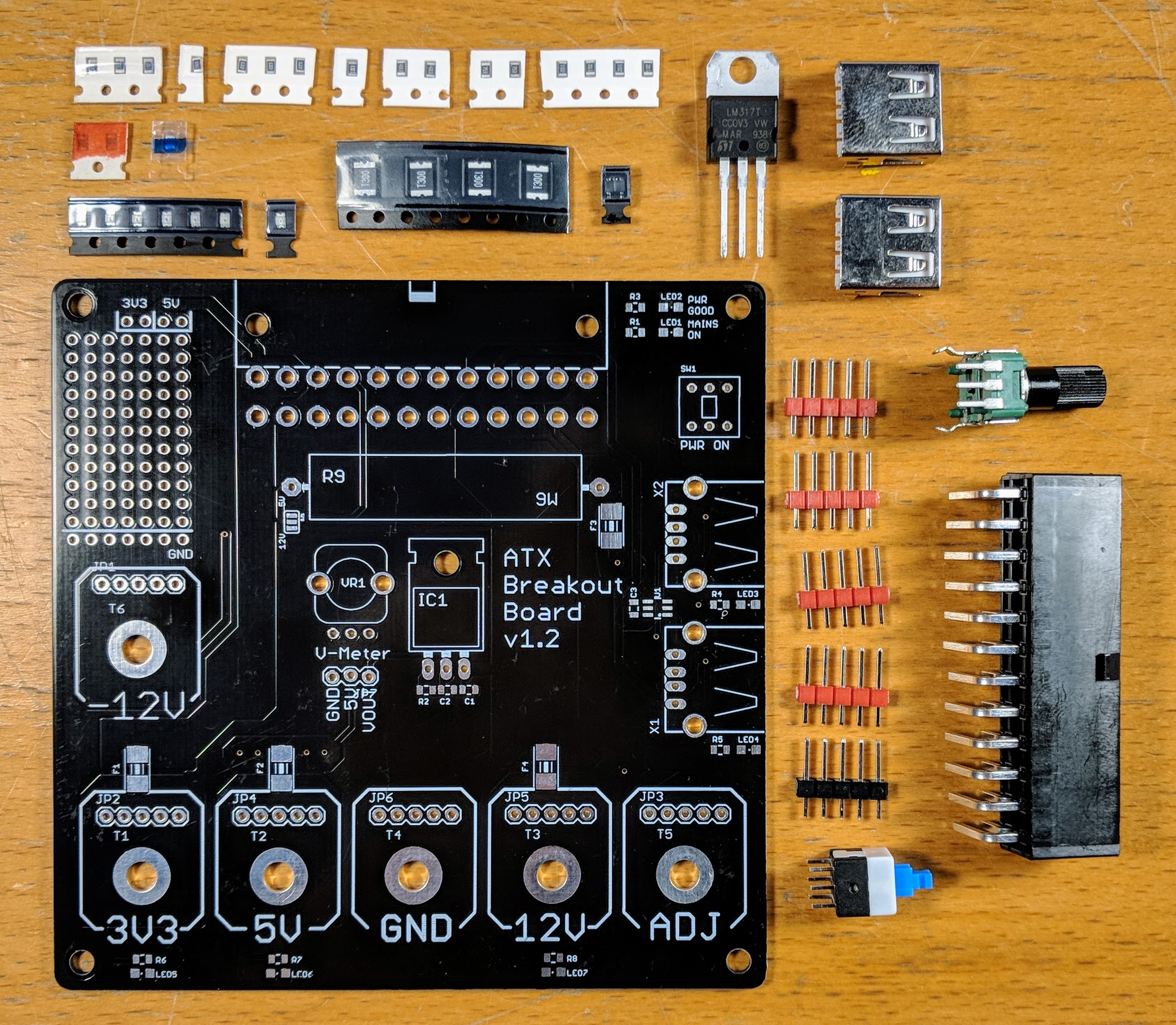 Available, delivery time: 1-3 days
Product number:
blink231342
Product information "ATX Breakout Board - A practical kit for your lab power supply at home"
With the ATX breakout board you can easily tap the most important voltages directly out of your ATX power supply. You just connect an ATX PC power supply and you can start right away.
Possible voltages:
3,3V
5V
12V
-12V
~1,5V to 12V adjustable via a potentiometer
With this kit you also have something practical for later tinkering: A simple laboratory power supply. SMD parts have to be soldered on, but these are relatively easy to solder. Due to the size of the components it takes a little longer.
You can also connect a voltmeter to the ADJ connector to read the set voltage directly.
Attention: The voltages coming out of an ATX power supply are not dangerous because only a maximum of 12V DC can exist. If the DC voltage is less than 60 V, there is no need for any protection against contact; these voltages are also considered safe for animals and children. NEVER unscrew or manipulate the ATX power supply! This is dangerous to life.
Unfortunately, we also cannot guarantee the uniformity of the voltage, we cannot guarantee the connected devices.
An ATX power supply is not included in the delivery.

Build Time:

2-4 Hours

Difficulty:

Medium

Manual and iteractive board:

https://binary-kitchen.github.io/SolderingTutorial/

Target group:

Grownup

, Nerd